Happy Four month birthday sweet girl! Before Mommy ships you off with some friends, because Daddy and I are extremely sick, let's have a quick photo shoot, or Mommy will regret it forever!
"What Mommy?"
"Oh you want me to smile? Ok!"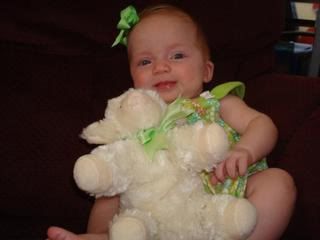 "You better hurry!!! Snap the picture!"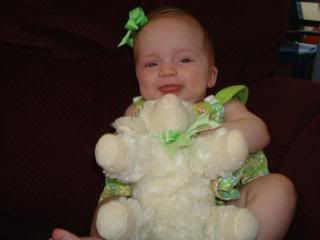 "Annnnnnddddd . . . . I'm done!"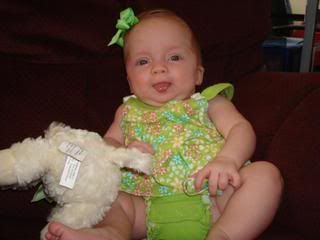 Happy four months Hershey Kiss!!! I still look at you in awe that you are in my arms. God produced such a beautiful miracle in you! I can imagine life without you and its too painful to bear. Mommy's going back to bed now. Whew! The Mommy gene beat strep throat for a picture!!!