Look who's here for the weekend! Nan and Grandaddy! They flew up for Abby's baby dedication.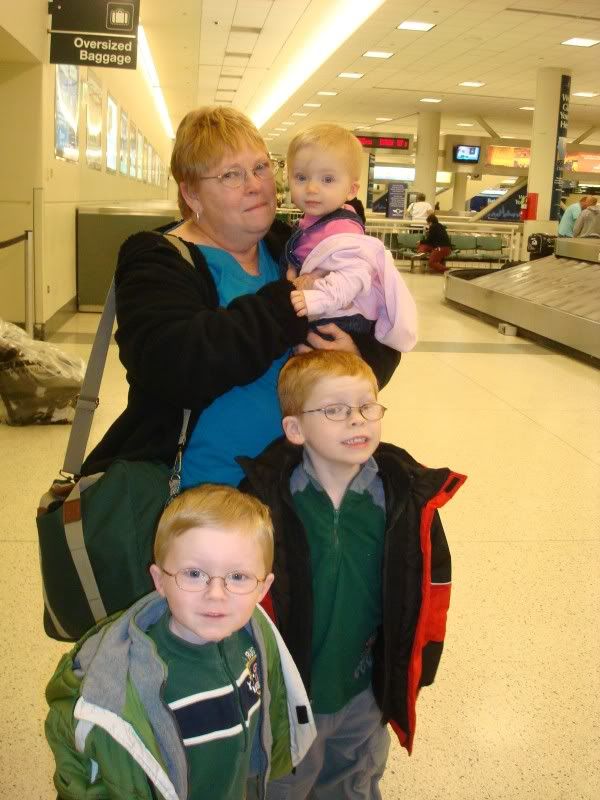 And he brought this cool hat too!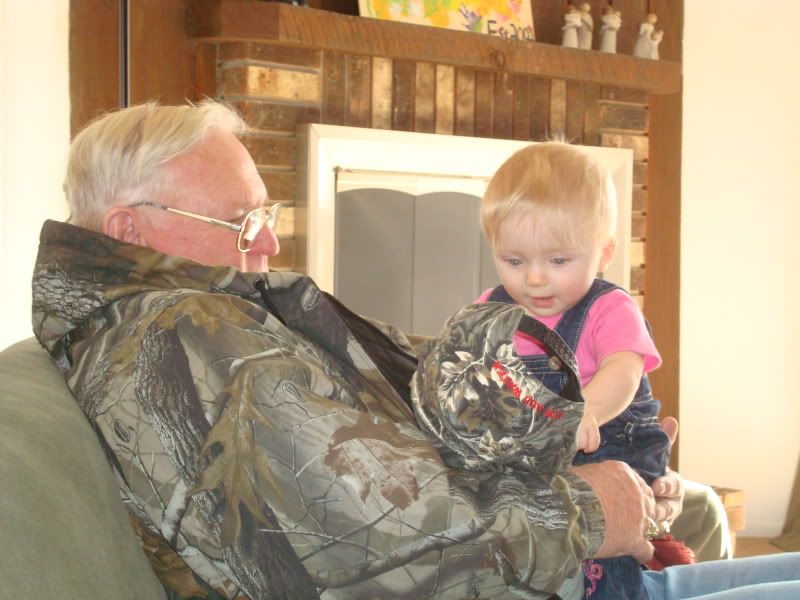 The boys are more interested in the movie they brought though!
Grandaddy played on the Wii.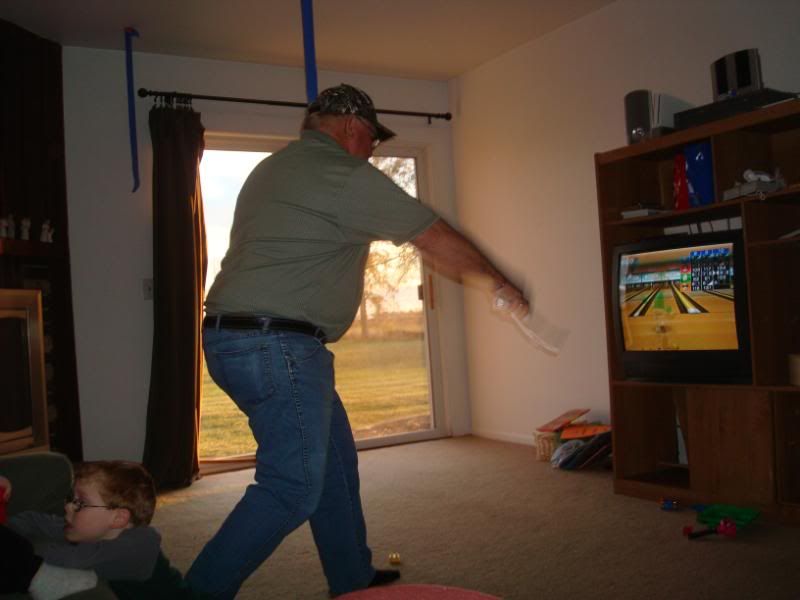 Nan made a cake for Abby's dedication.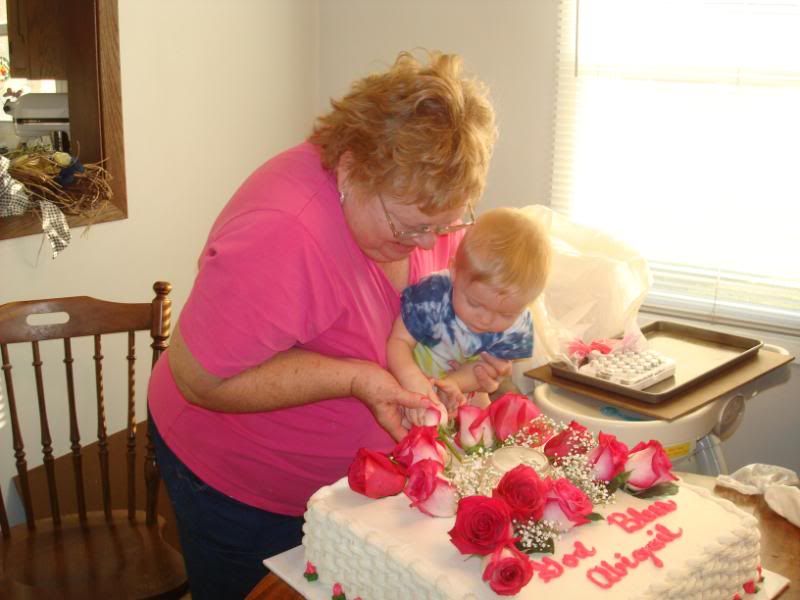 Patrick built a roaring, cozy fire.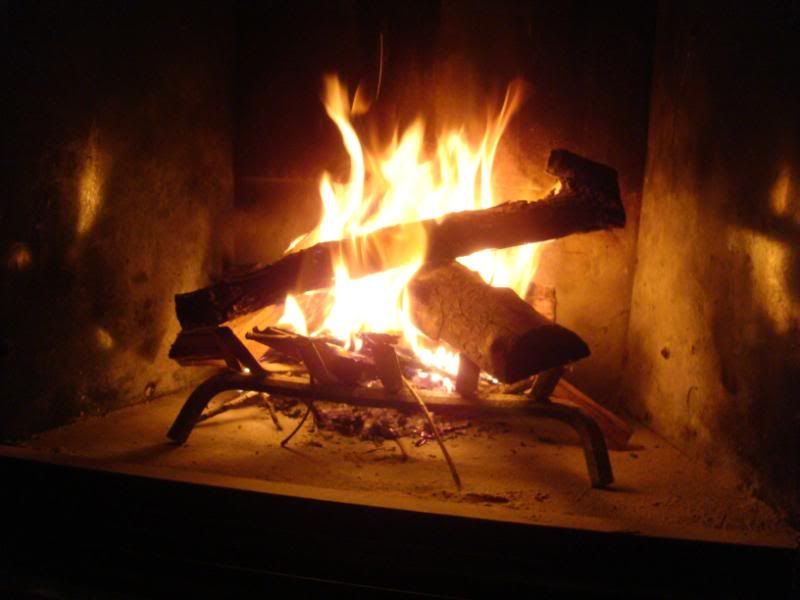 And we cuddled and cuddled and cuddled!