I was playing around with my camera's micro settings and got this shot of my wedding ring. I just love the story behind my ring.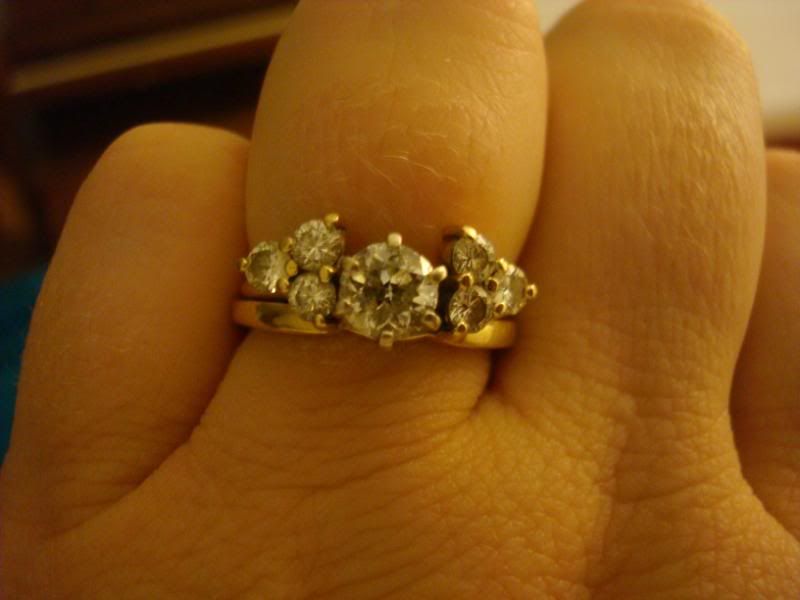 First, let it be known my first engagement ring was made of duct tape and I wore it proudly for several months. Now onto the story of my current ring. The large stone in the ring belonged to my grandmother. I love having a part of her in my ring. It speaks to me of generations past, hard work (because marriage is work!), and an everlasting love. The band for the ring was made by melting down a piece of my jewelry and a piece of Patrick's. We combined the two parts of our past and created his wedding band and mine. It was a way for us to symbolize the two becoming one. The six diamonds on the outside came from a ring I had previously that I never wore anymore. I like that the total number of stones is seven, my favorite number. I just really love my wedding ring.
But I would have worn the duct tape ring for all eternity for this man.