Cousin Camp began with everyone helping Chef Uncle Patrick/Daddy make a big breakfast! Patrick always amazes me when he cooks with the children. He is incredibly patient with them and they love helping him! He believes that no little one is to little to "help" him in some way!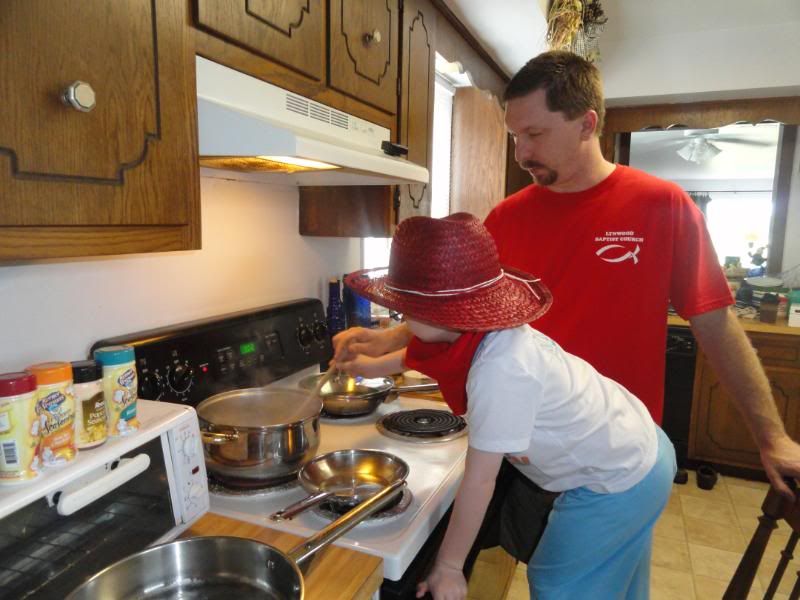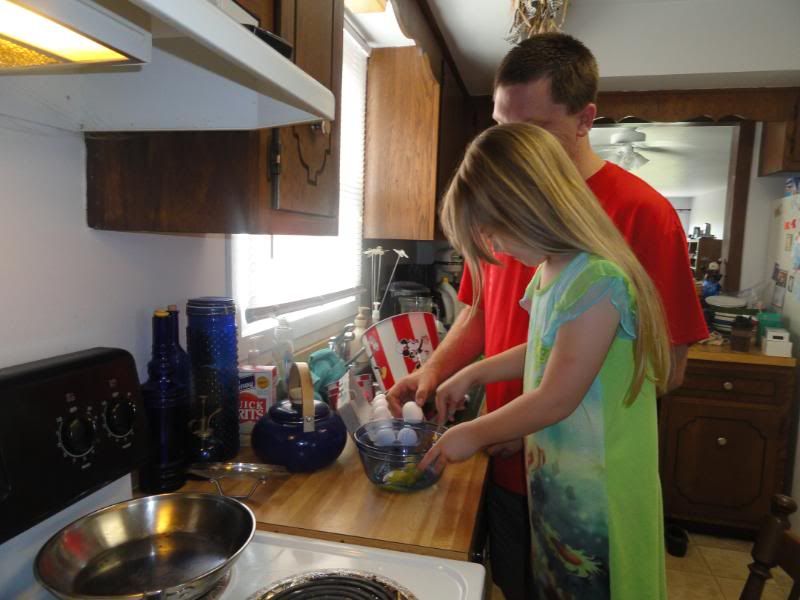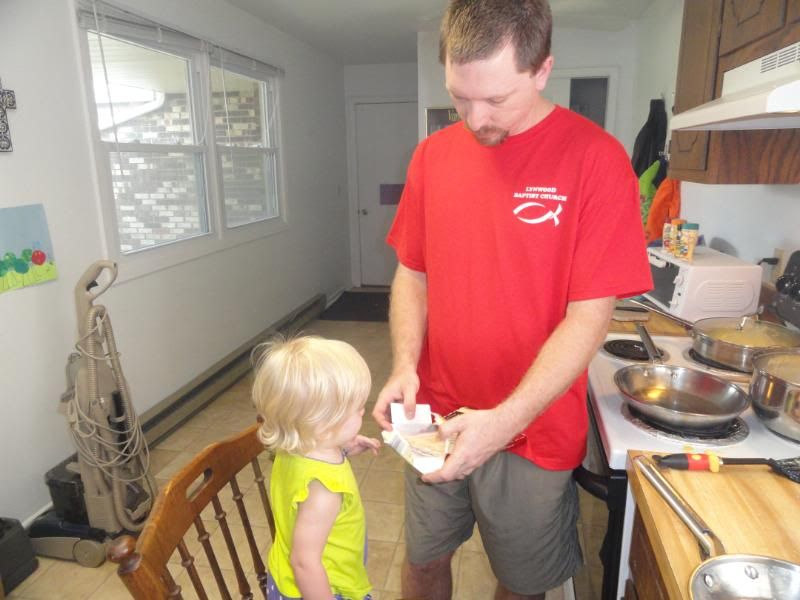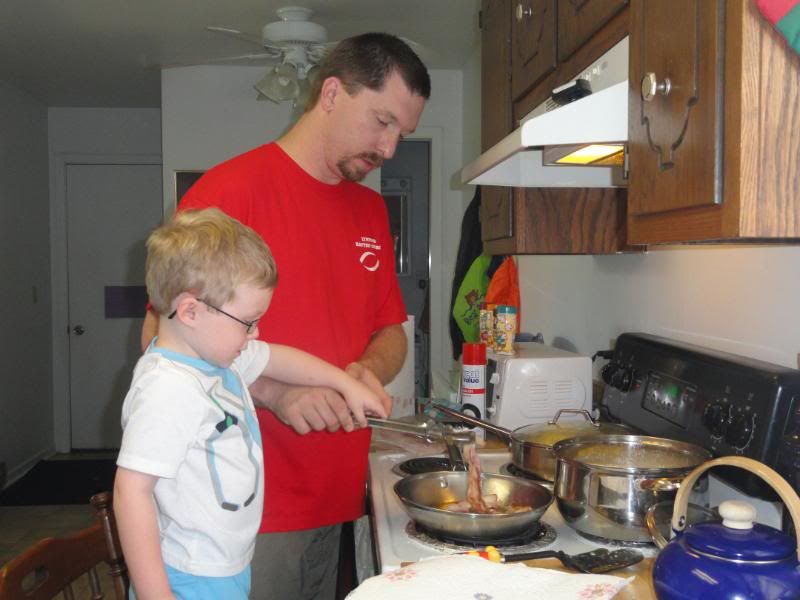 Plus, it's always delicious! CJ was eating "Uncle Patrick's Grits" and said, "mmmm, mmmm, mmm, mmm, mmmm!" It just doesn't come across the same in print. :)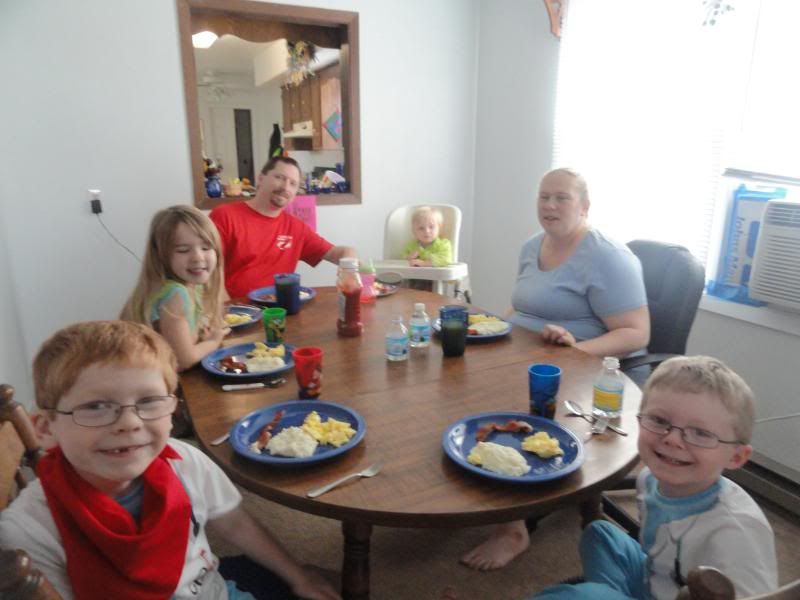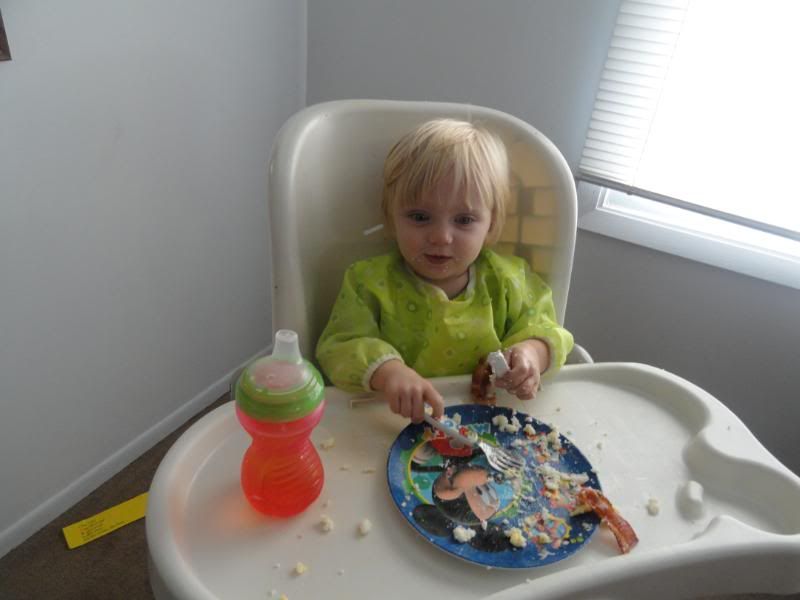 Those who weren't helping cook busied themselves with a little tea party while they waited for their turn.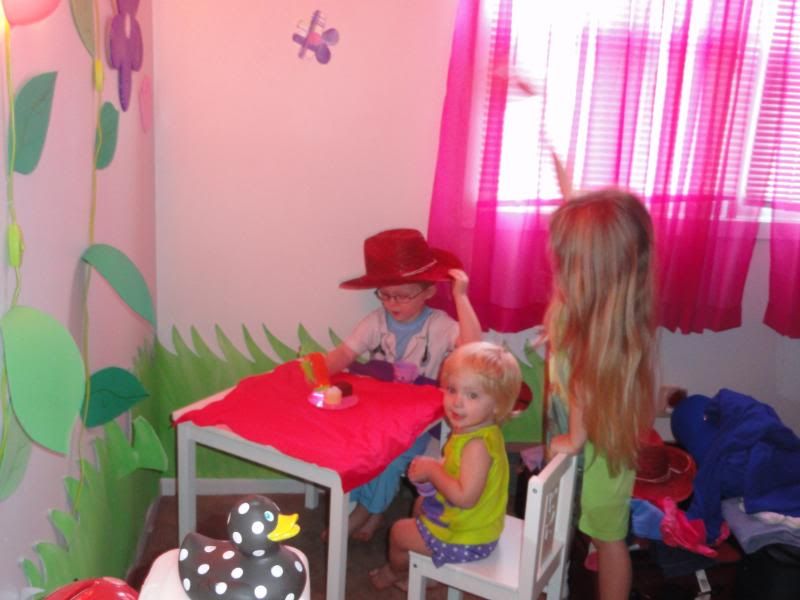 Then, I found out that Patrick was having some back pain. I couldn't believe how patient and wonderful he had been making breakfast in such pain. THEN, I found out he had been having the back pain for over a week and hadn't told me. THEN, I found out on a scale of 1-10 with 10 being the worst pain, he was at an eight! And THEN I took Patrick to an urgent care center to get checked. Silly boy. I don't have any pictures of that little visit, but while Patrick and I did that, Nan held down the fort full of campers!
The campers painted some beautiful sun catchers in a western theme. I love how Abby, at 17 months old, is painting so well with a q-tip! Her fine motor skills amaze us!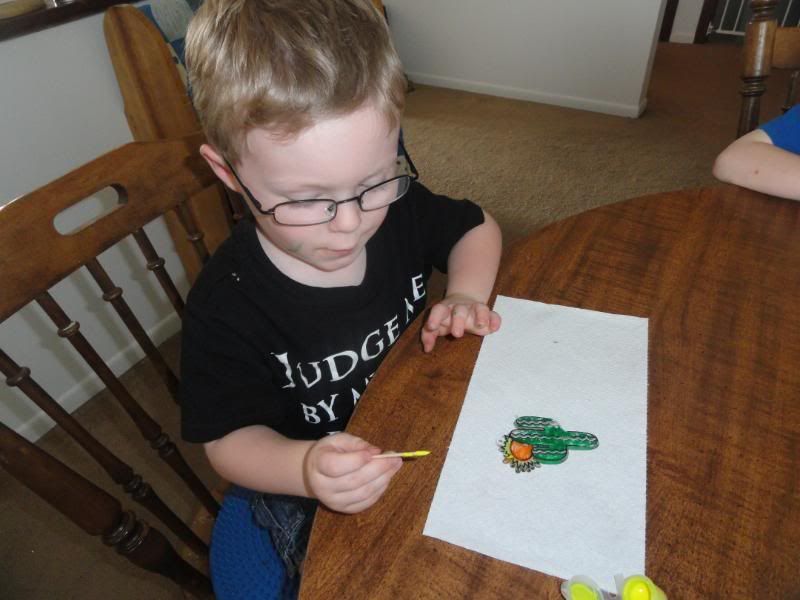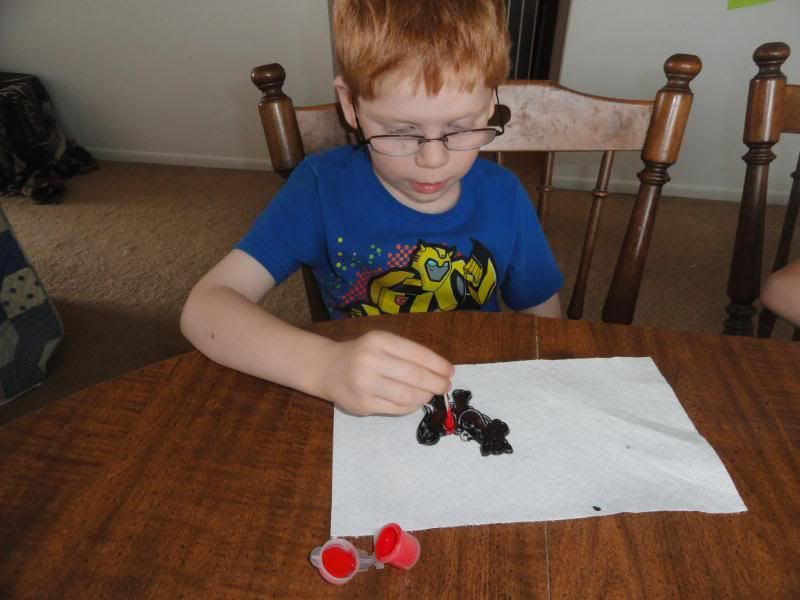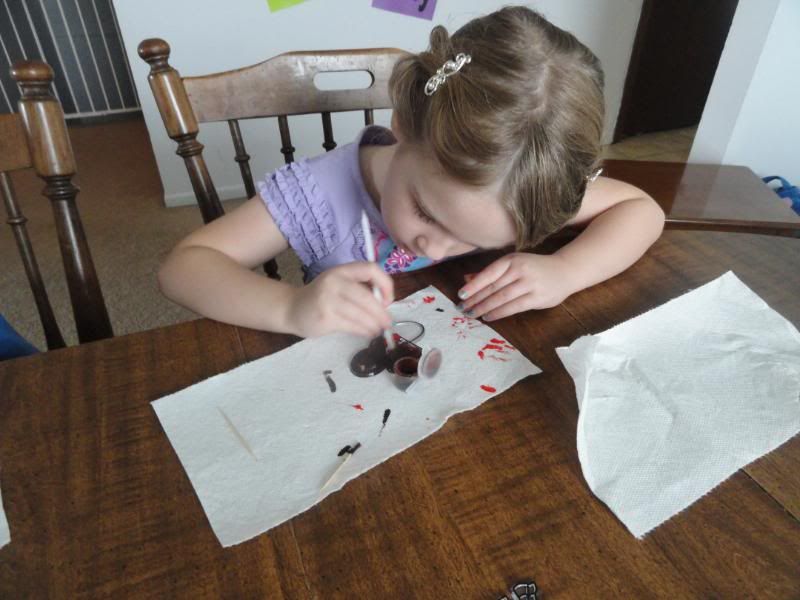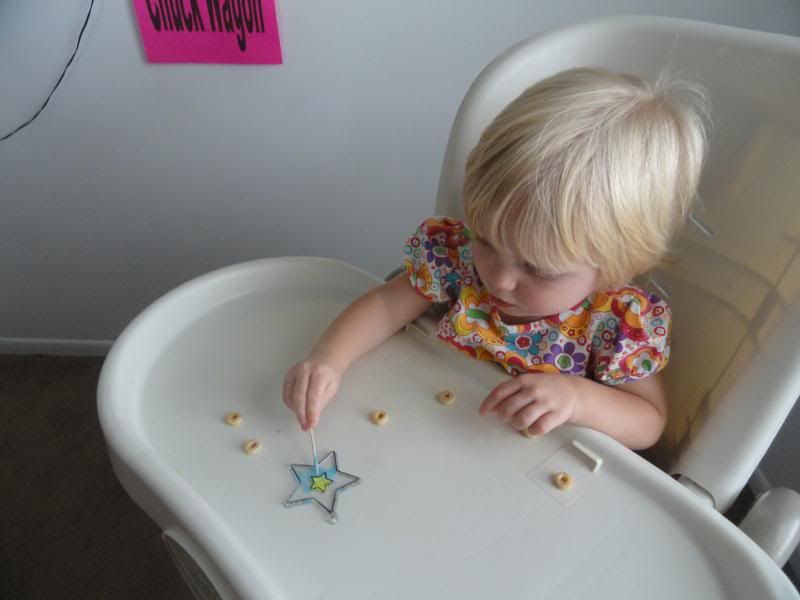 The finished products are gorgeous! Just look at those proud smiles!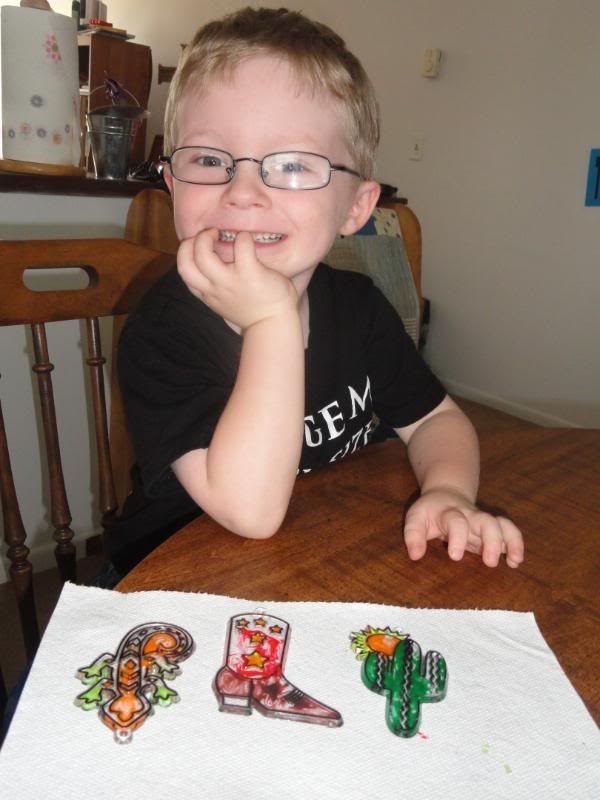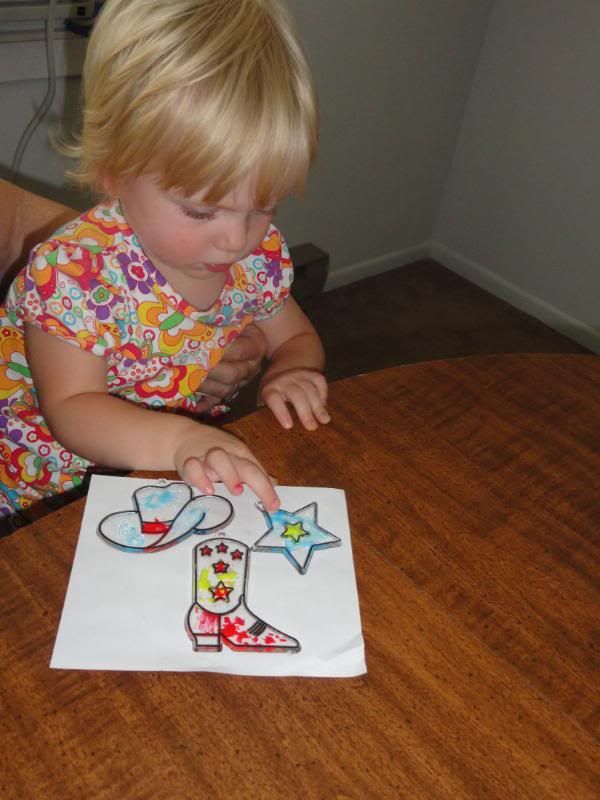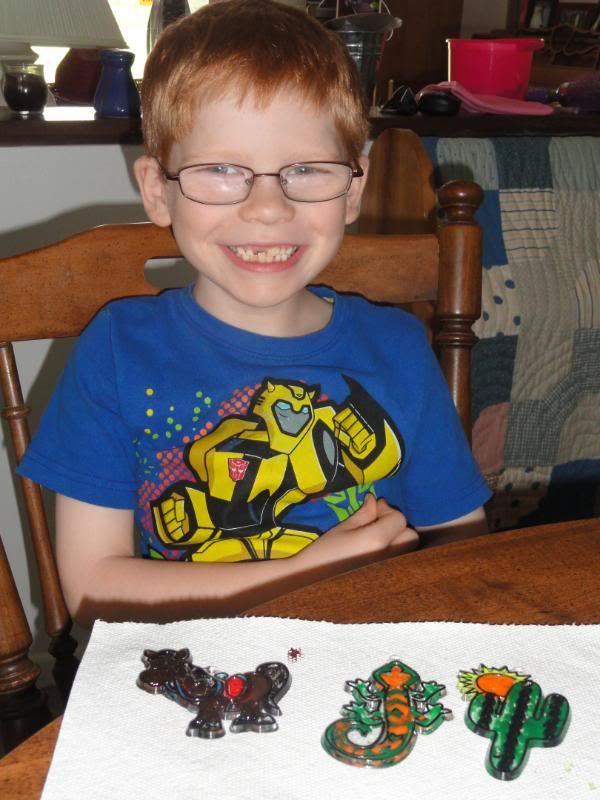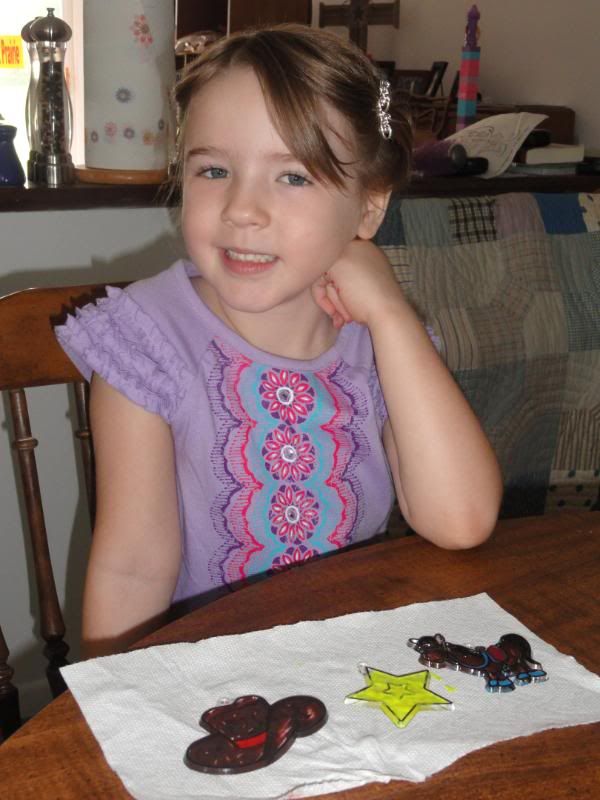 We finally got Patrick out of the doctor's office and on some high powered medication. We were thrilled to find out it was only a lower left lumbar strain. Nice! He hurt the right side of his back playing soccer back in high school. So, now he has a matching back!
We decided to head to Blackberry Farm for a little picnic and some fun! Blackberry Farm is a local place with really neat historical buildings. Throughout the year they do alot of special events that teach the children history. There are animals, a carousel, and a train to ride. It's a lot of fun! We enjoyed all of that and our Kentucky Fried Chicken lunch!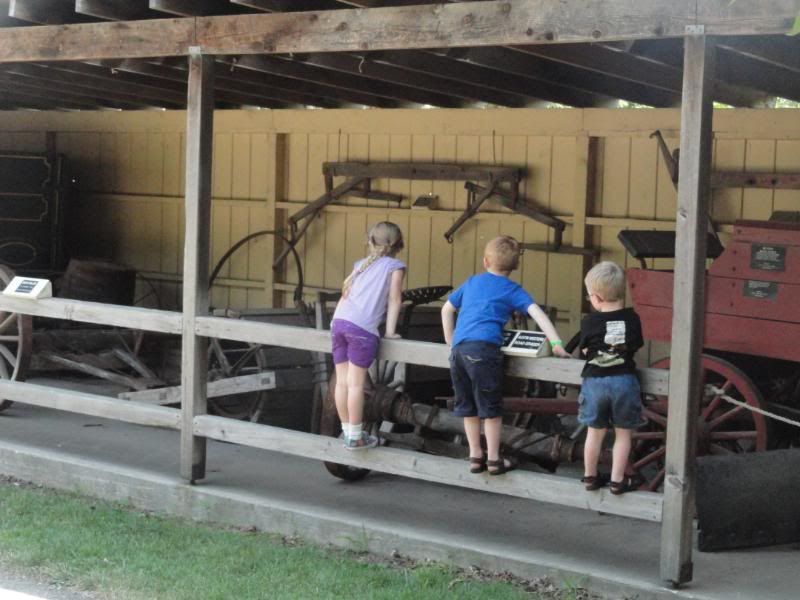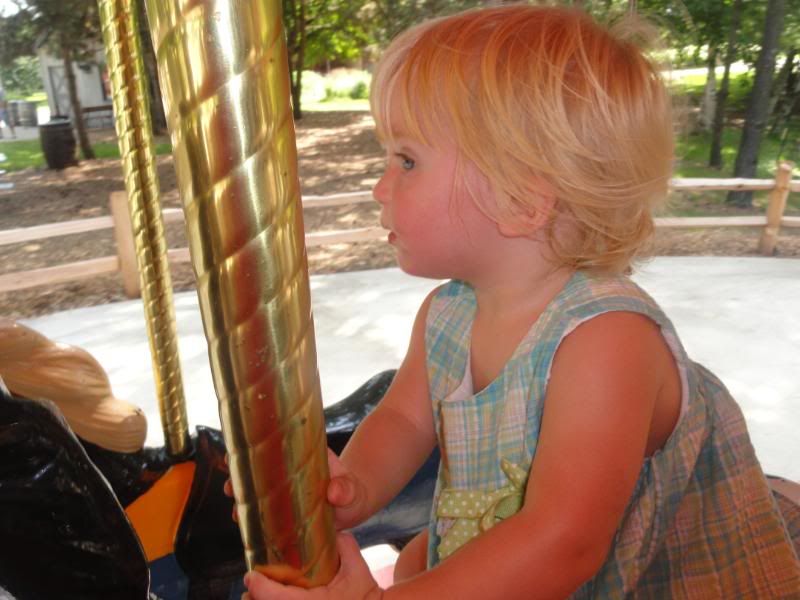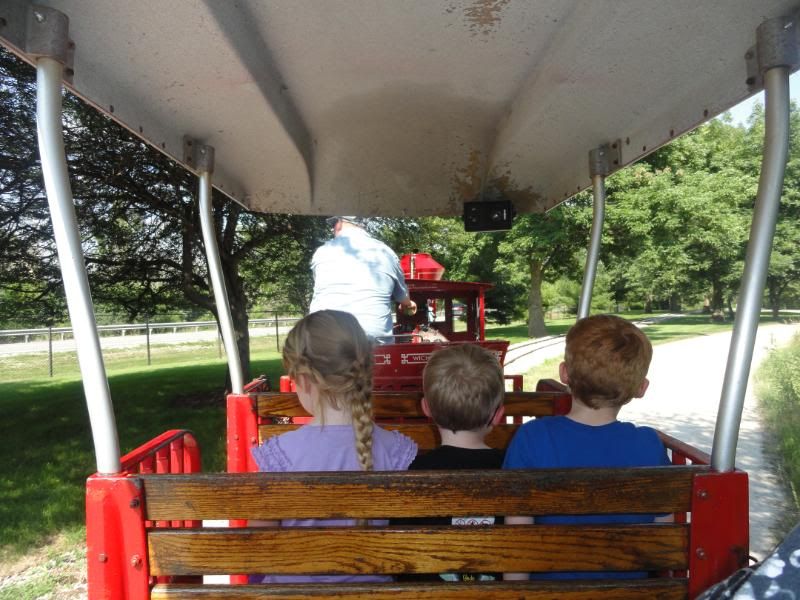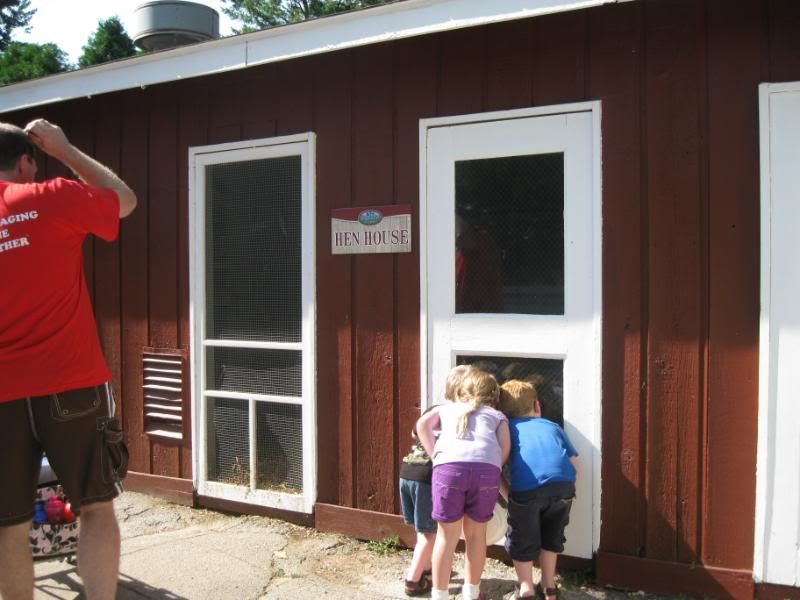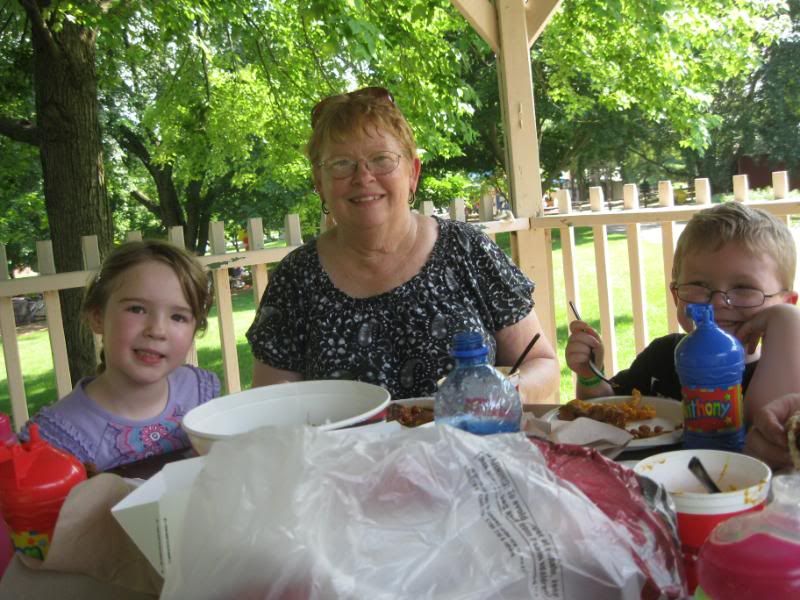 It was a very hot day and right across the street from Blackberry Farm is Splash Country. We had never been to it before, but you can buy a joint ticket for Blackberry and there. We had so much fun here and will definitely be going back! We found out very quickly that all four of our campers are actually fish!!! Last year for Cousin Camp we went to a different water park. It was amazing to me the difference a year has made in our three big kids! They all have some Mad swimming skills now!!! The very cold water felt amazing! We don't have alot of pictures from this, mainly because, well we were having fun in the water! All of the big kids really enjoyed the lazy river, the slide, and the big pool. They were very sad when we said it was time to go.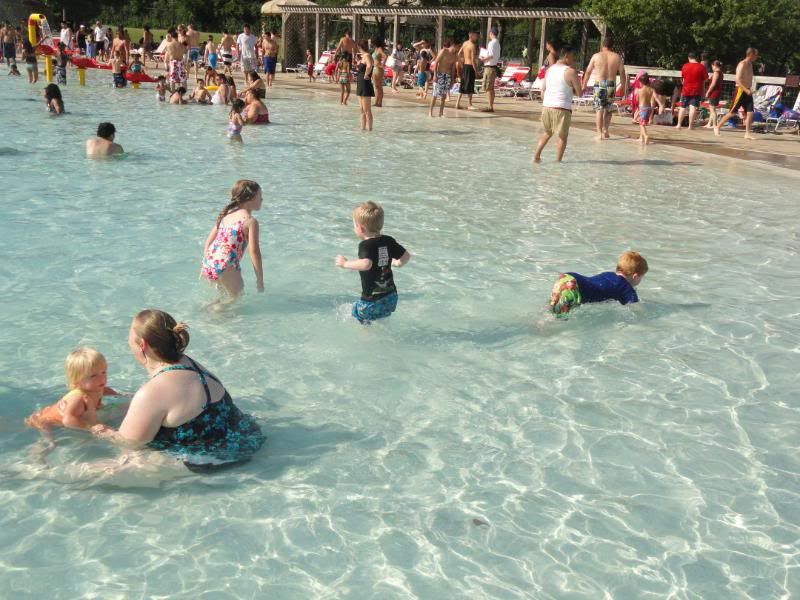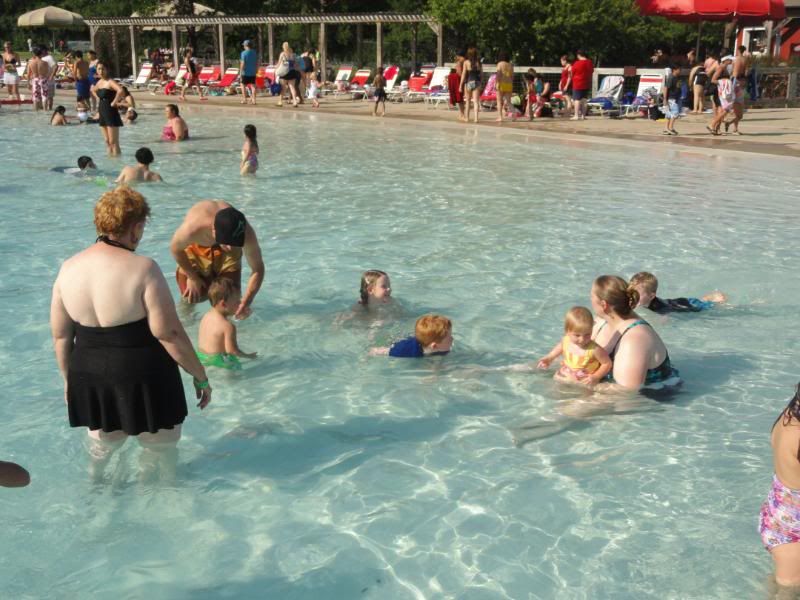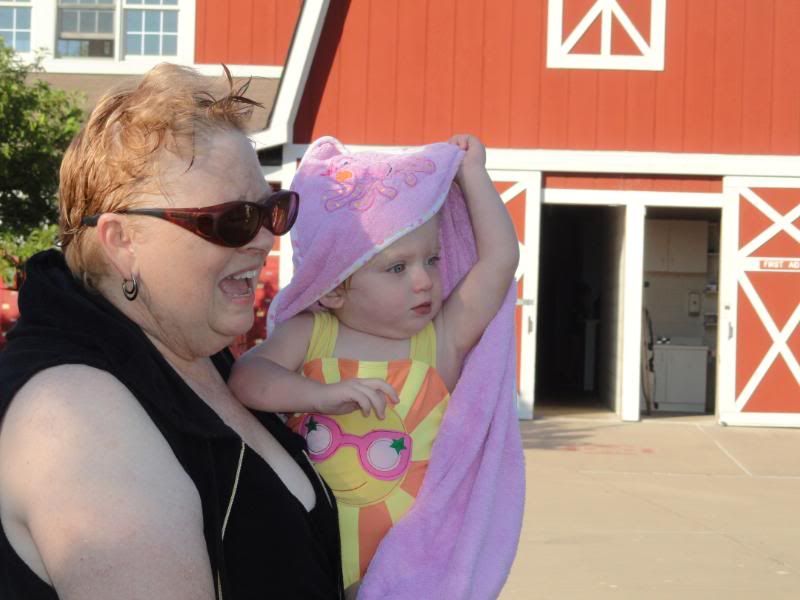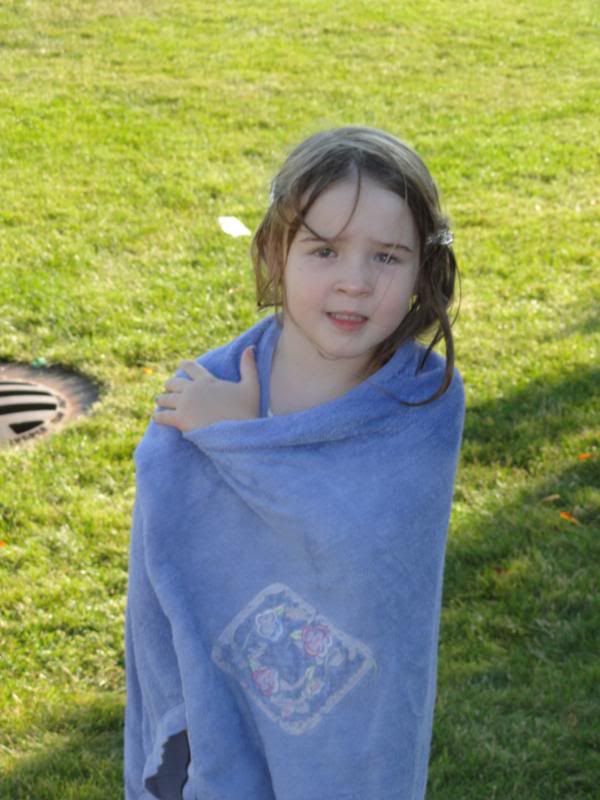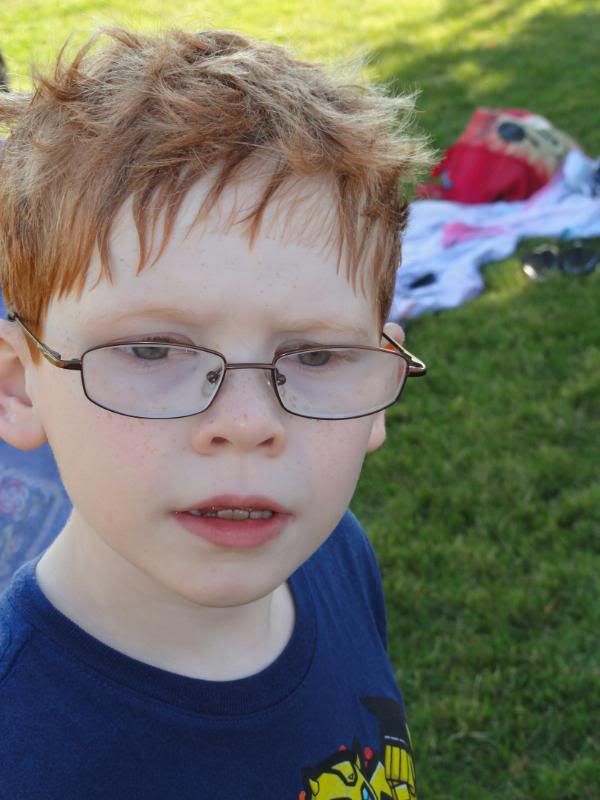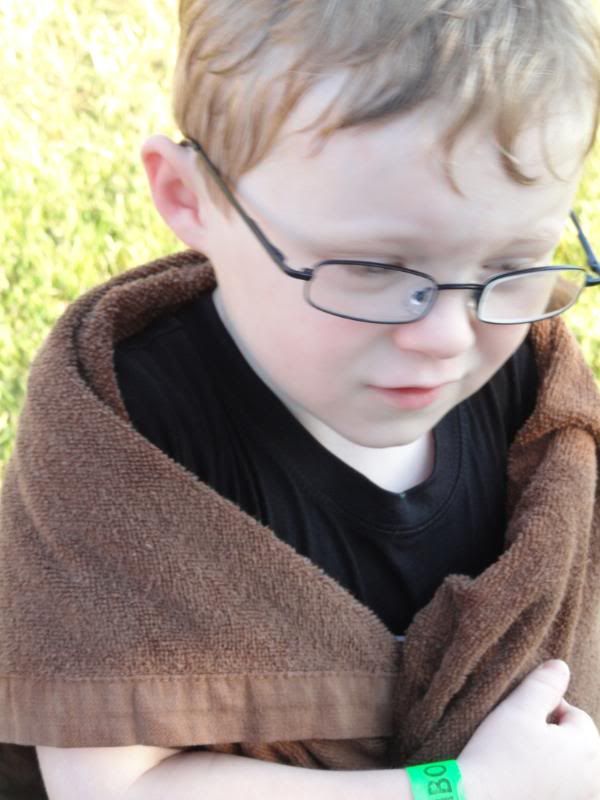 We left wet and happy! We stopped at Walmart and Patrick ran inside for some food. We all stayed in the car and waited since we were wet. Then, we finished off the day with sandwiches and a big slice of yummy watermelon. It was a great day!