Our little boy turned two! Well, back on March 10th he did. We celebrated last night! He's our little Sesame Street Fan. He loves Elmo, but it's hard to beat a Cookie (Monster, that is!)!!!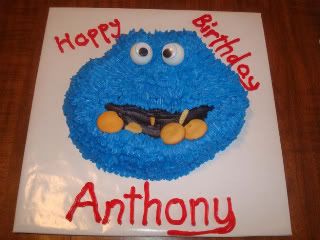 Doesn't he look all grown up??? He had been "patiently" waiting to eat that cake for hours!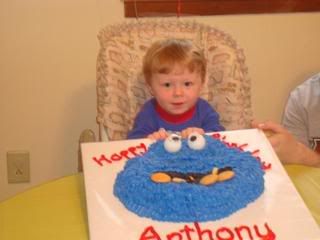 Daddy's making hot dogs and hamburgers! We're waiting on our friends to arrive!!!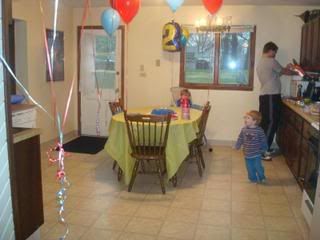 Our friends are all here! Happy Birthday Anthony!!! (Be sure to watch the video below! He suddenly turned shy!!!)
Finally!!! Cake!!! Anthony is ALOT like Patrick, he Must have the piece in the middle. His Daddy is teaching him some great things!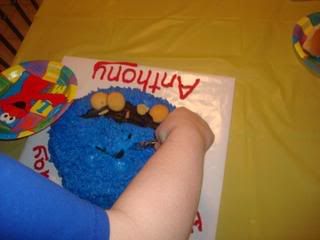 He wasted no time digging in!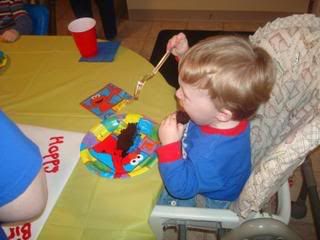 We were all left with blue tongues to compare! Aiden found this particularly amusing and is still talking about it this morning.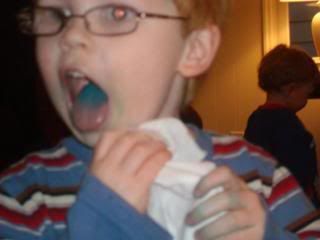 Present time!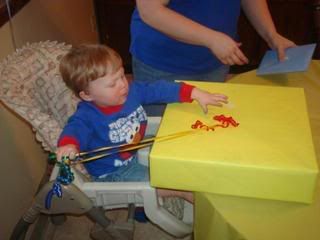 Pop up Thomas from Grandma and Grandpa Hedges was a hit!!!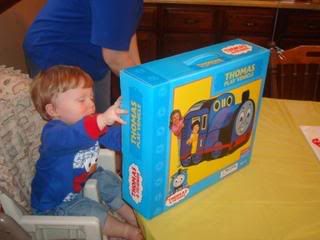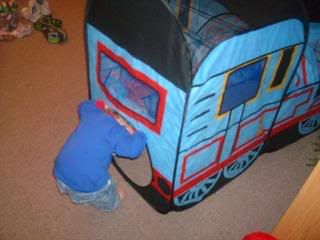 Open Mr. Potato Head Mommy?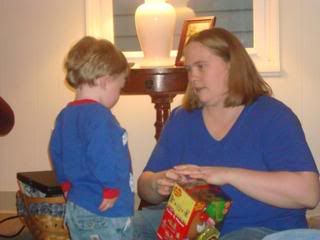 My first tricycle!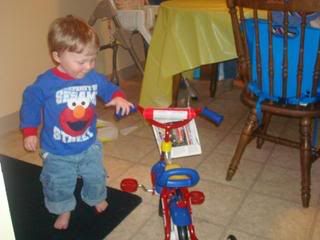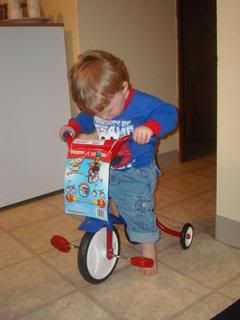 Thanks to all of our friends that came to play with us! Happy Birthday Peanut!