We've had a fun week! Here's a recap in pictures. . .
We took Aiden to an appointment in St. Louis with his pediatric rheumatoidologist. It was a basic check up on his TRAPS. He's doing great! We also donated the bears from Aiden's birthday last year (better late than never!) to the hospital.
We got a Wii!!! YAY! We all love it. The boys like to play golf!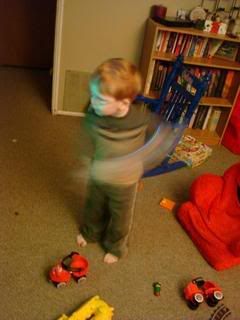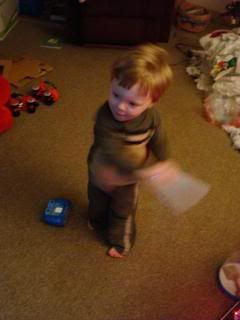 We opened some more Christmas presents!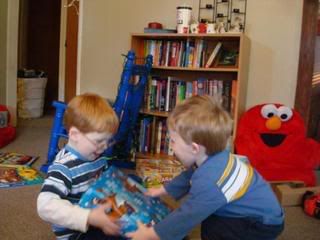 We think Christmas is finally over, so we took down the Christmas decorations. This made Aiden very sad. We convinced him that his birthday could not come until the Christmas tree was put away. Whew! Then, Anthony was sad because he thought we were making Aiden a birthday cake right then. Oh well!
Patrick got a new haircut and some great new blonde highlights! He's smoking-hot-handsome! I love that man!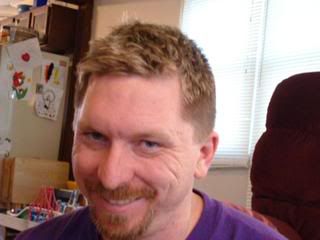 I said goodbye to my VCR of 22 years. It'll probably be a few months before I can talk about it though, the grief is still so raw.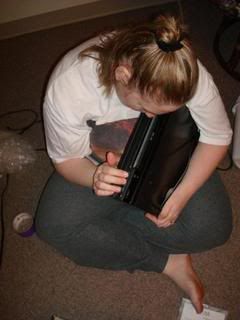 And we had Family Day 2009! (See the post below!) What an amazing week!
Lord, thank you for blessing us as you do! You are an amazing God and we love you! Amen!!!