For some time I've been wanting to give my baby boys a "Big Boy" Room. The room was still decorated in the same theme we chose for Aiden as a newborn. It no longer fit my growing boys. So, enter Nan and her creativity and a little hard work from everyone! We transformed the nursery into the big boy room!
The boys looked at several different designs and chose an outerspace theme.
First, we painted.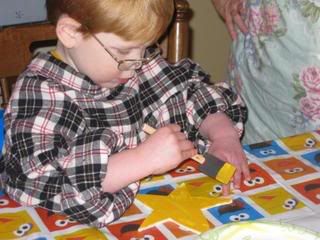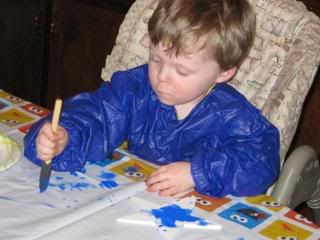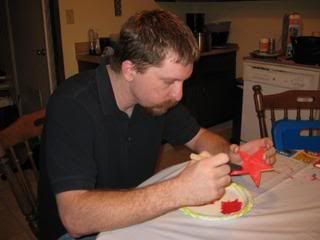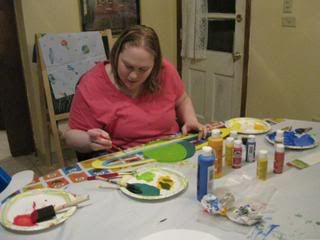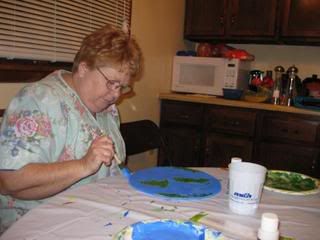 Then, we put our new decorations on the wall.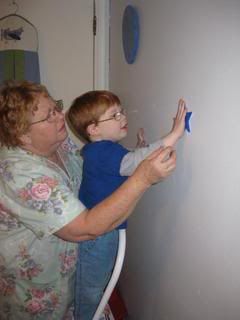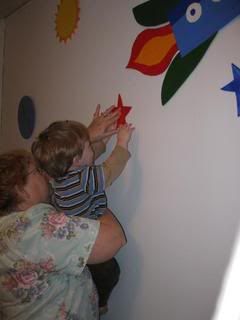 Daddy did some research, to know where to place the glow in the dark stars on the ceiling. We all got a new perspective.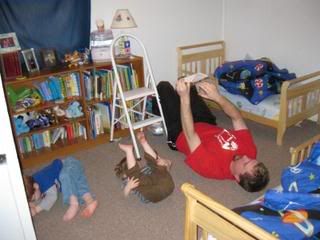 Then, we put stars on the ceiling.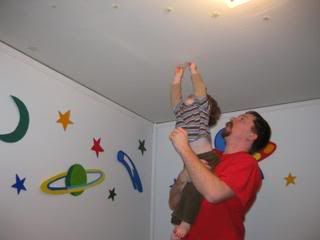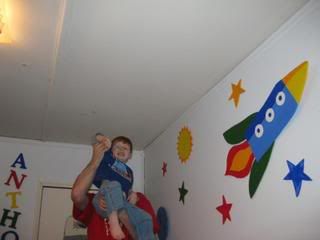 Here's the out of this world transoformation!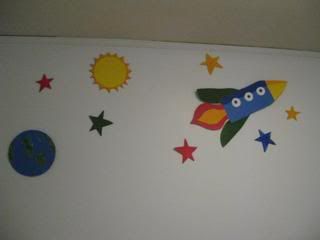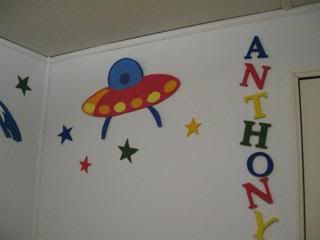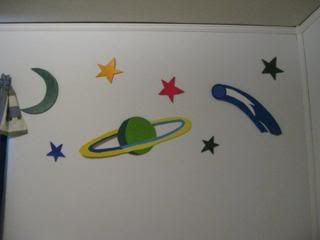 Then, Nan got a Bright Idea! She painted us a matching lamp!!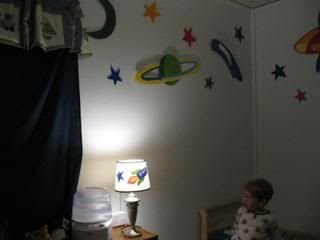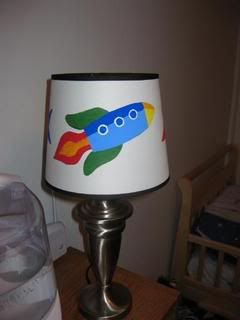 We think our new room is Out of This World!