Last Wednesday and Thursday we packed all of our belongings on a big Budget truck.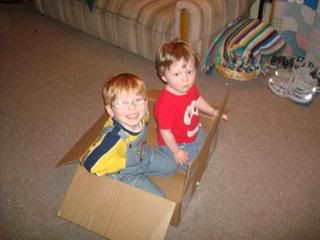 We had wonderful friends help us pack and load! Thank you so much for all of your help! It was a bittersweet goodbye. On the one hand, we were so ready to get to our new home and our new ministry. On the other, we left behind some dear, dear friends.
We arrived in Sugar Grove, Illinois, Thursday night. It is a western suburb of Chicago. We drove through one of the worst thunderstorms I've ever experienced. Then, we got to unload all of our belongings in that same rainstorm! How fun!! God was taking care of us though! When we arrived there were twelve people here from a local church. They unloaded the "big truck" (Aiden and Anthony's name for it) in under an hour! It was amazing! Another local church brought us food. Everything on this counter is from that church! What a blessing!!!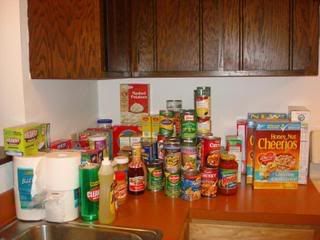 We crashed that night, without even putting our bed together. Patrick slept in the recliner and I slept on the couch. It was a long day! Yet, God provided every step of the way.
The next morning we got up and Aiden had finagled a promise out of his Daddy the day before! So, the boys got to go for a ride in the "big truck."
Installing the carseats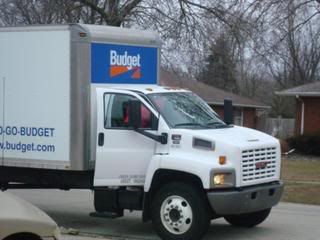 Aiden's turn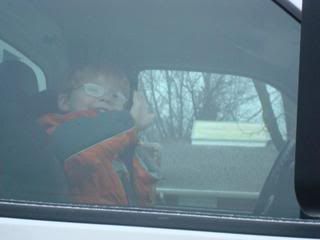 Anthony's turn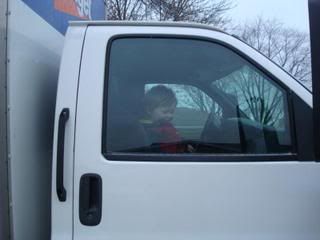 After the rides we returned the Budget truck to "it's other friends" at the Budget rental place. Then, we went shopping. We decided to not unpack anything. We put the beds together, but that was about all. We had a great day relaxing and getting to know our new town.
The next morning, we hopped a train to Chicago. We went to Navy Pier and played at the Children's Museum there! We had a blast!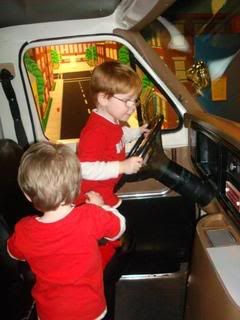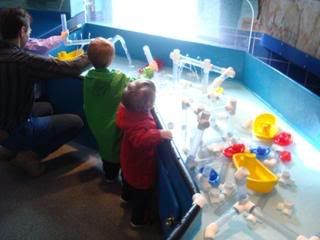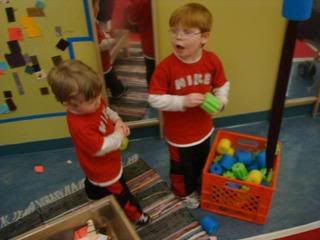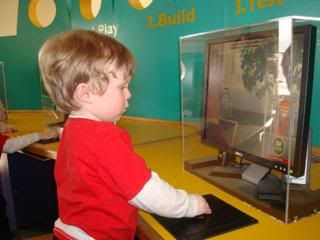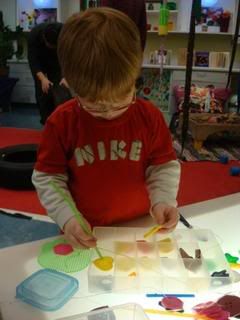 We even got to ride on the Thomas train at Navy Pier! The boys were so excited because they got to sit in the front car and ring the bell.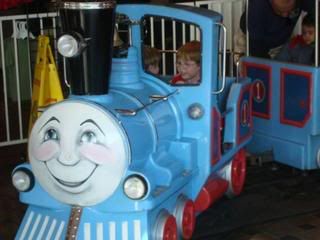 On the way home Aiden and I took lots of pictures on the train to help pass the time.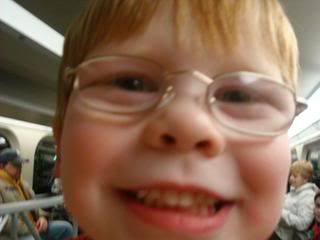 Anthony passed the time another way.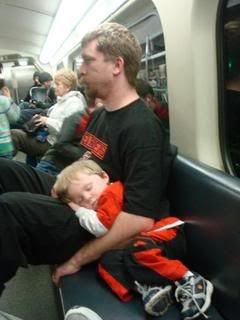 But alas, the fun has ended. No more relaxing days. Patrick is back at work at a new Wal-mart. The boys are asleep for nap. And I'm working on this.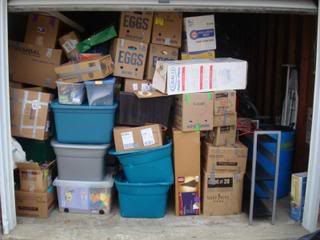 Did I mention that it was raining and our new friends unloaded our truck in under an hour? They did an awesome job! Now, if I could just find my clothes! But, oh look! We have reinforcements!!! YAY for Denise!!!