We started a new school year on Monday at Mrs. Amy's Brightest Stars Preschool. We love Mrs. Amy, she is just so good at what she does! We decided it was time for Anthony to get to go to preschool too! He's been begging for nearly a year now. He was SO excited!!!
Aren't they handsome? They picked out their new clothes and shoes themselves!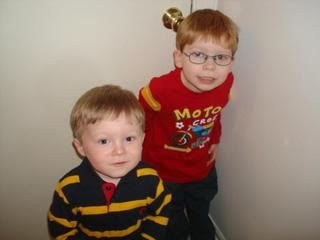 I just don't know when my red head got so big?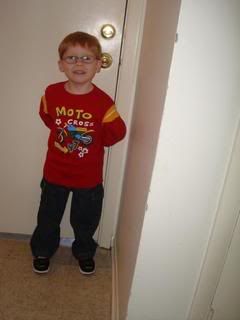 So excited!!!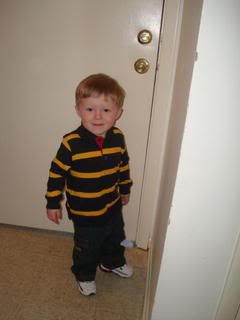 Seriously Mom! You've taken a billion pictures can we please go???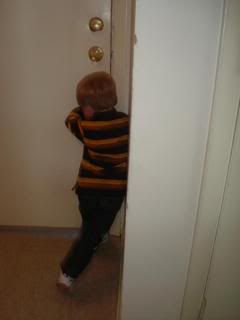 Running down the sidewalk!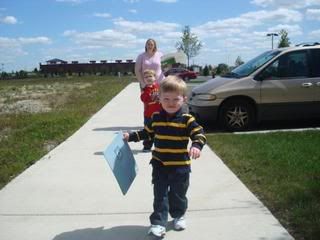 Screaming, "FIRST DAY OF SCHOOL!"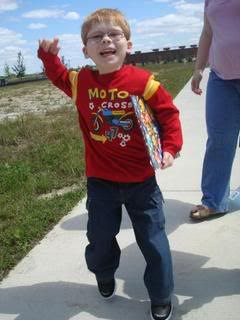 Ready to go in!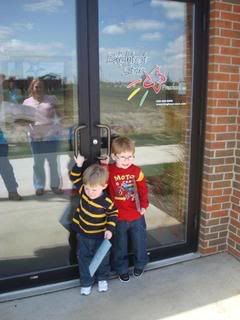 Aiden loves playing on the computer!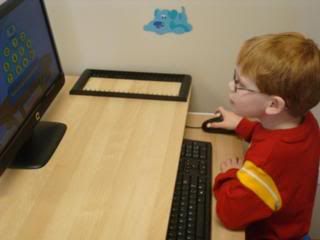 Um, I'm good, you can go now.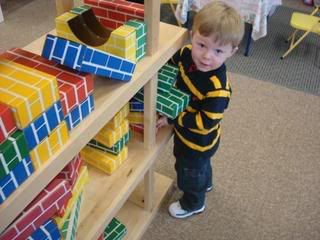 He made friends with this cute little girl. It was so neat to watch how friendly and outgoing he was with her. I haven't seen him interact with alot of children, I know this is going to be an amazing year for both of my big boys!