We brought Abby home late Friday afternoon. She is one week old and had gained enough weight to be one ounce above her birth weight, 3 pounds 6 ounces. She looks so tiny in her carseat! Can you find the baby??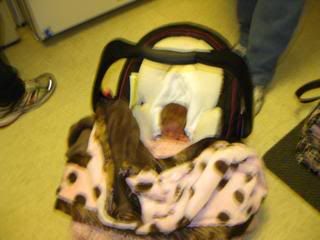 You've never seen two boys as excited as Aiden and Anthony were. Aiden just kept saying, "I love her feet. It's baby Abby!" or "I love her (insert a body part)." He was so excited he couldn't stand still. He's still that way, two days later. Anthony was more subdued, but definitely in awe.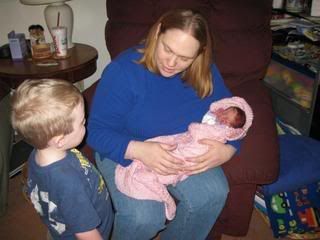 I love this picture, Aiden was literally jumping up and down while clapping his hands and saying, "I love baby Abby!"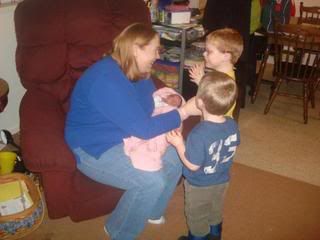 My three boys feeding our sweetheart. You can tell by the blur that Aiden was having a very hard time staying still.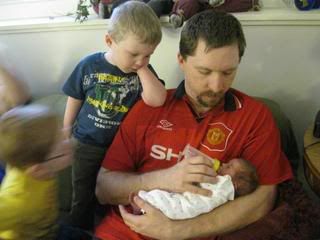 We're finally all home where we belong!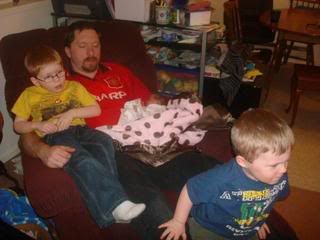 Abby has the Best big brothers! They love helping with her!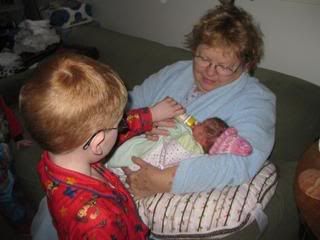 And one very giddy "big sister!"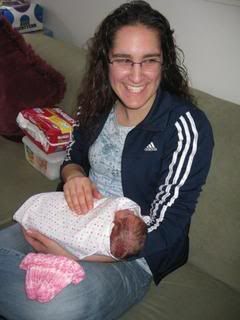 Whew! What a day! It's nice to be home in our own beds!!!