There has been a public outcry for more pictures! I am trying to oblige! However, I do have to say, between Nan and Mimi, I never get to hold my daughter! Not that I expected anything less. LOL!
Nan feeding Abby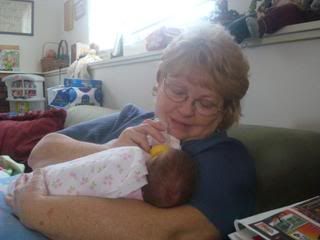 Mimi holding a sleepy girl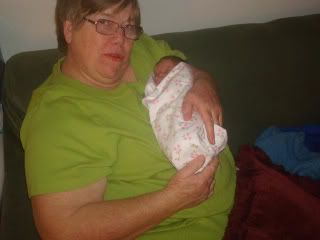 Our first bow, courtesy of Grandma Sherrill!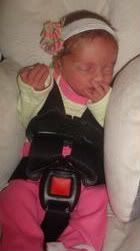 My three beautiful children!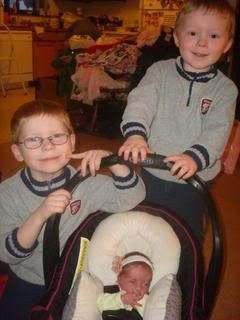 The doctors are in!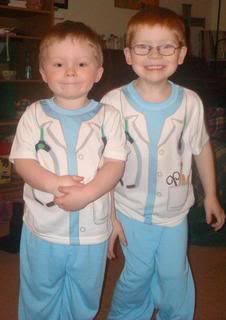 A cute dress from our cousin C.J.!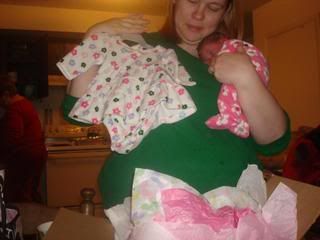 The best biggest brother!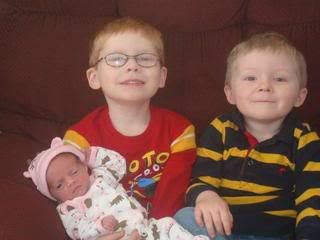 The best big brother!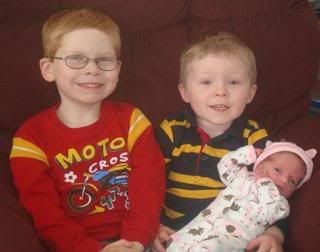 Our precious little Valentine!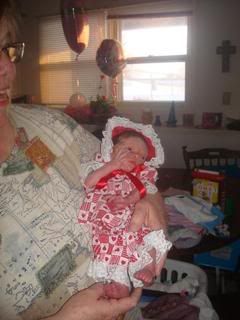 This dress was actually made for an American Girl Bitty Baby. Mimi bought her the most beautiful doll clothes and they fit her perfectly.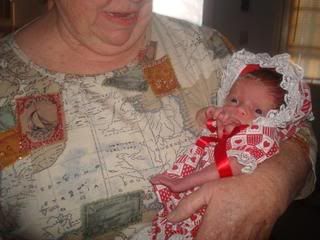 I think it is so neat that someday she will play dolls with the clothes she wore.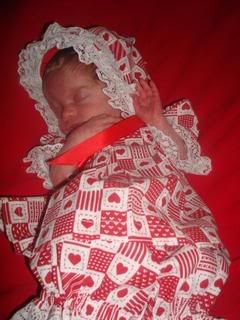 Our precious bright eyes! She is so alert.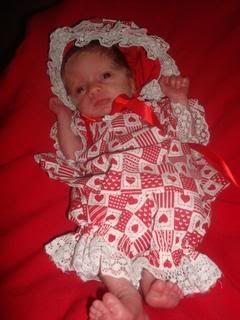 This year, as we celebrated Valentine's Day we were reminded of our Savior's precious love for us and our family. Each time I look at our precious Abigail I am reminded of His miraculous love for us!