After church and nap, there were Easter baskets!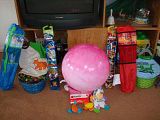 Um, do I have to wake up for this?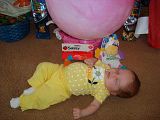 A new chair!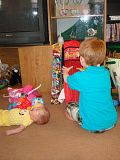 A kite!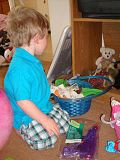 After we emptied our Easter baskets we went outside to fill them again with eggs!
Anthony found one! It was so windy the eggs were flying away!!! We know we lost two of them!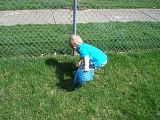 Aiden found one!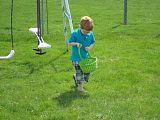 Abby filled her basket!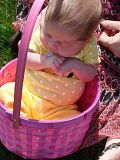 There's only one more left to find! Where could it be?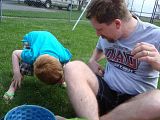 Daddy's always sneaky!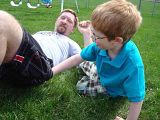 I bet it's in this pocket!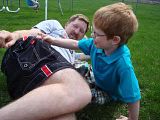 Got it!