Nan, Aunt PJ, and CJ arrived at our house to celebrate Christmas with us!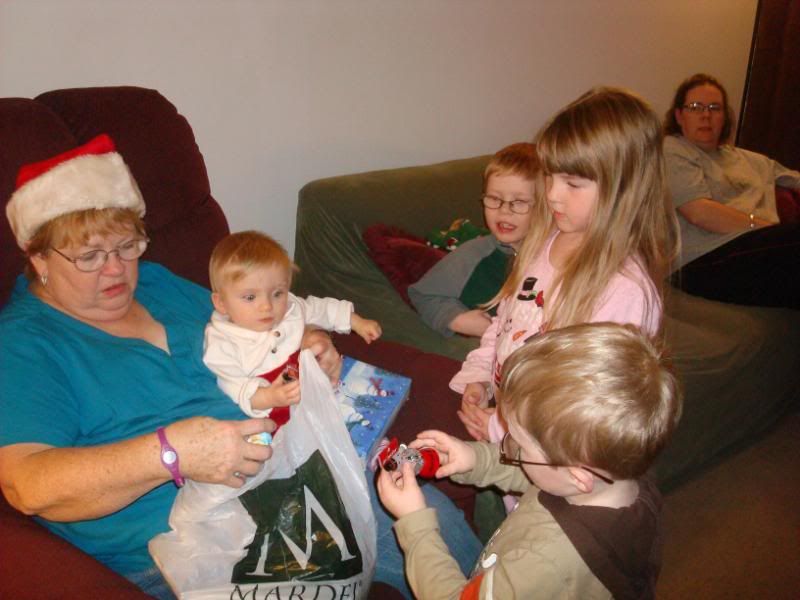 We took them sledding!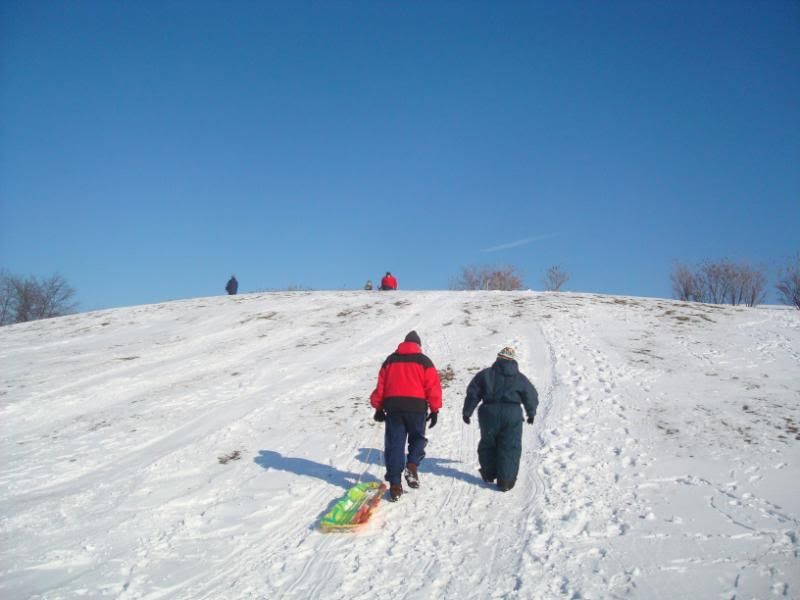 Aiden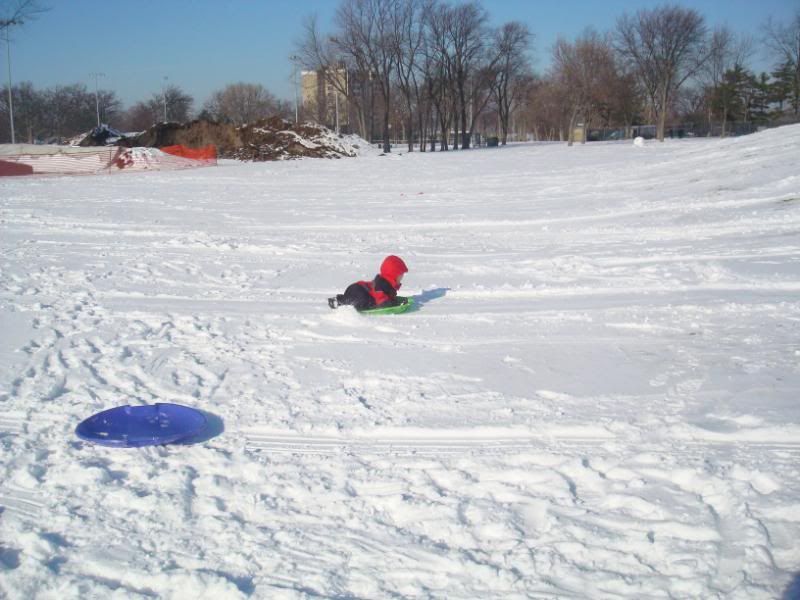 Nan coming down!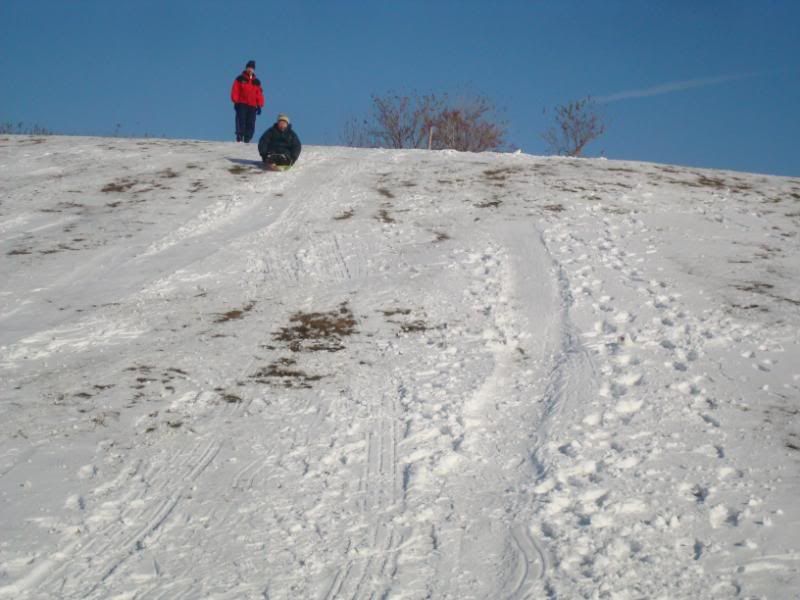 All dressed up for a picture!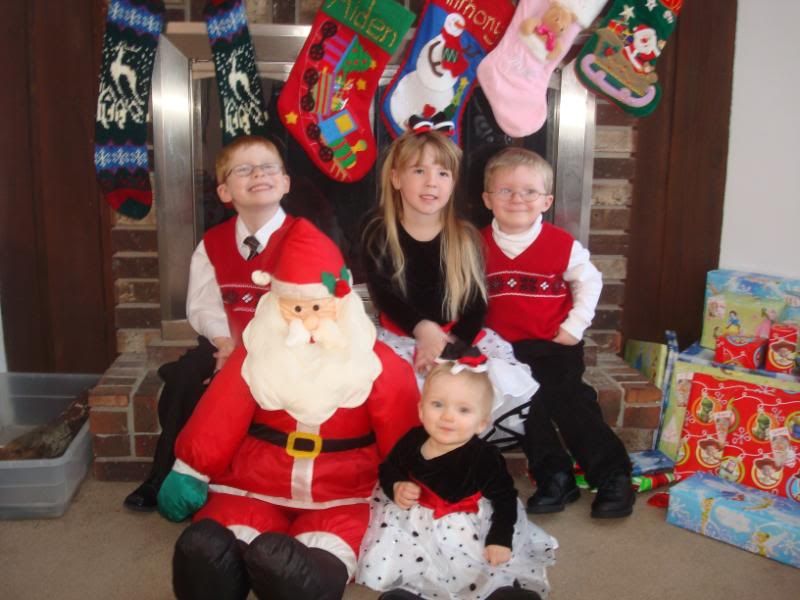 Every night we opened a book and read a story together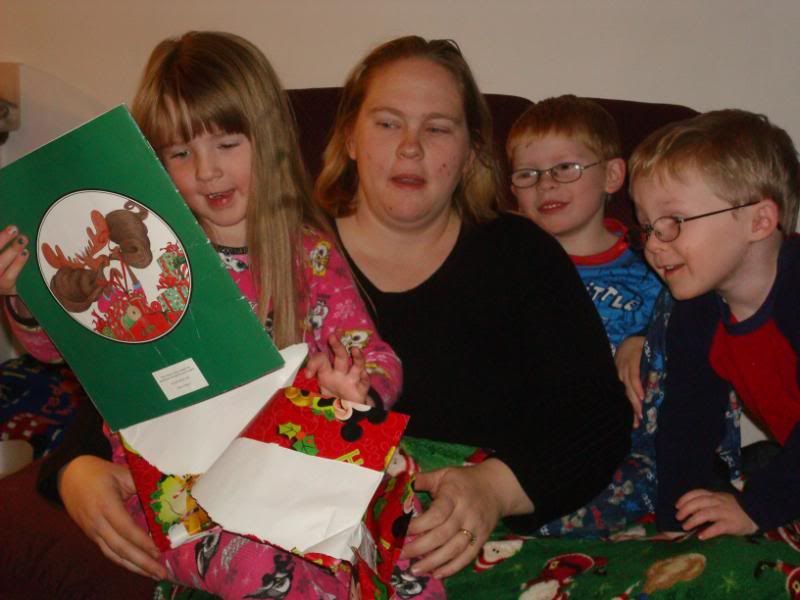 Just look at all these gifts! There's some fun Christmas presents there too!!!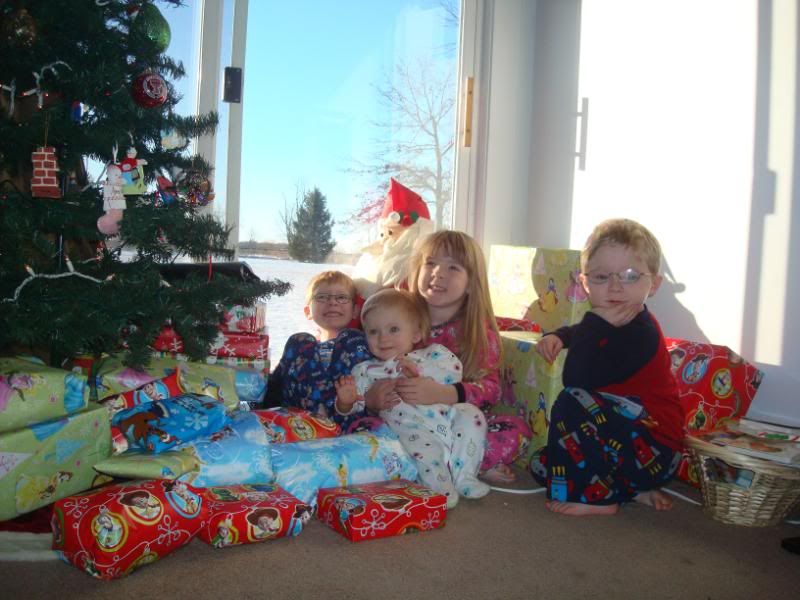 Nan's Christmas train project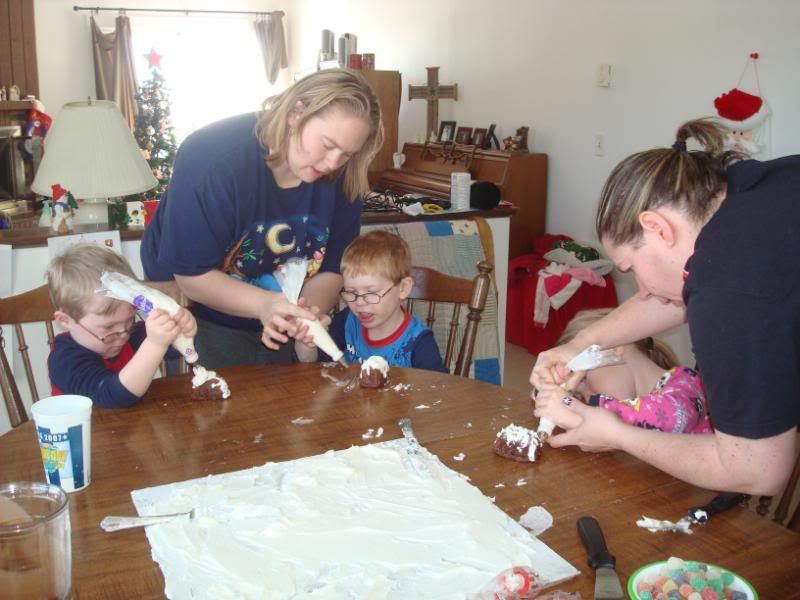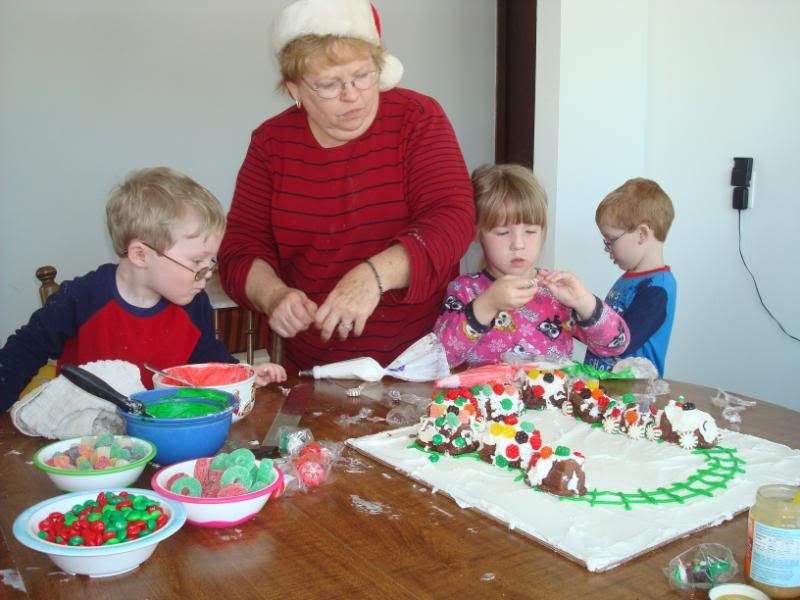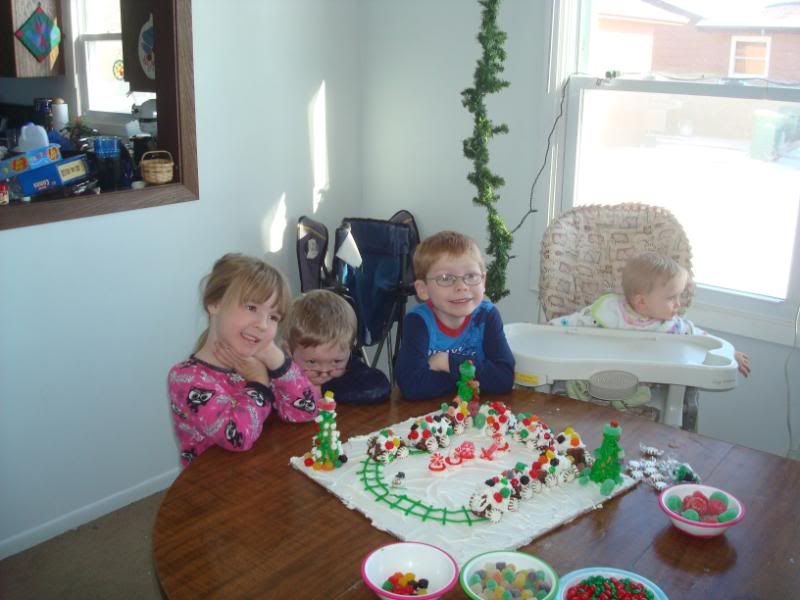 CJ learns to shovel snow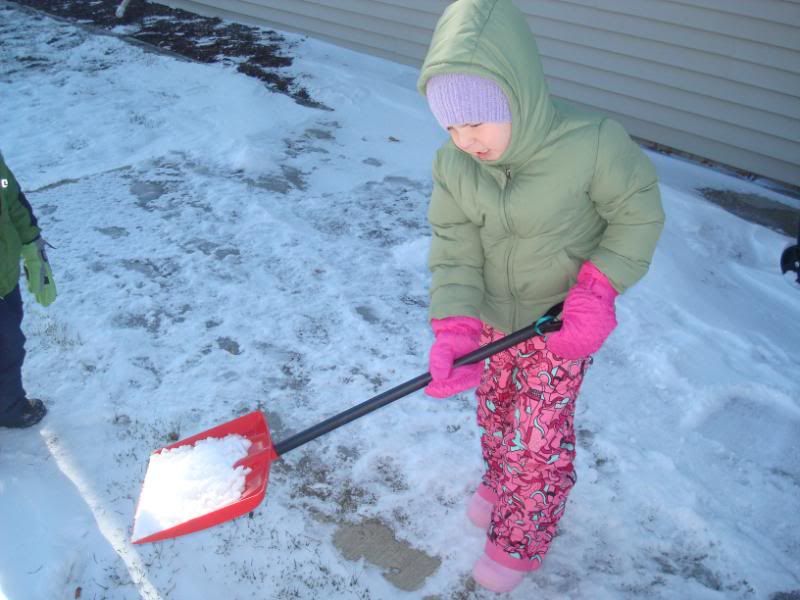 Santa Cow!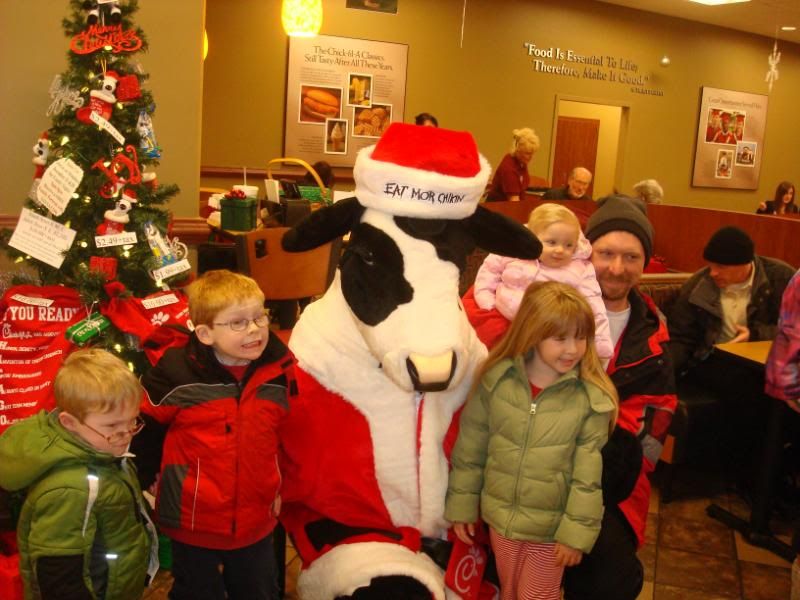 Grandaddy and Uncle Mark were hunting, but they are finally here! They are both just "resting their eyes" I'm sure!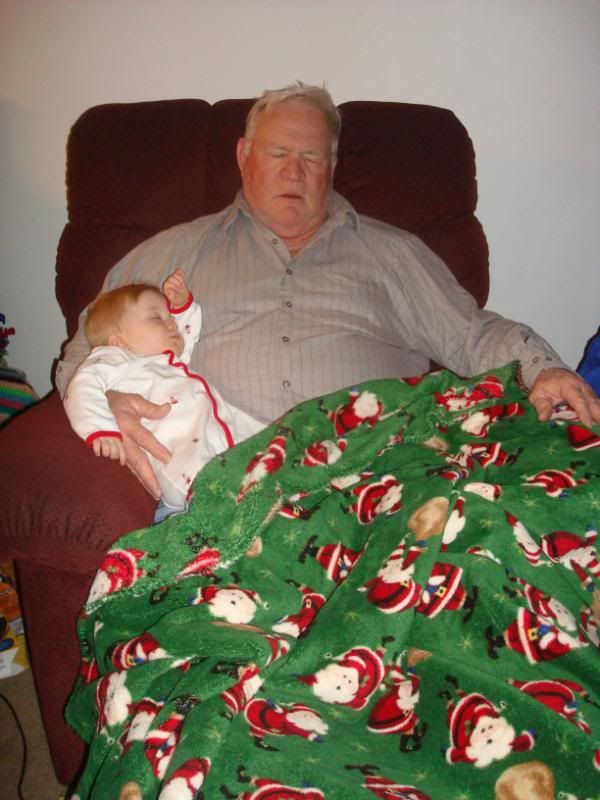 The night before Christmas I decided to finally work on my Christmas gift to the kids
One down and one very late night ahead of me!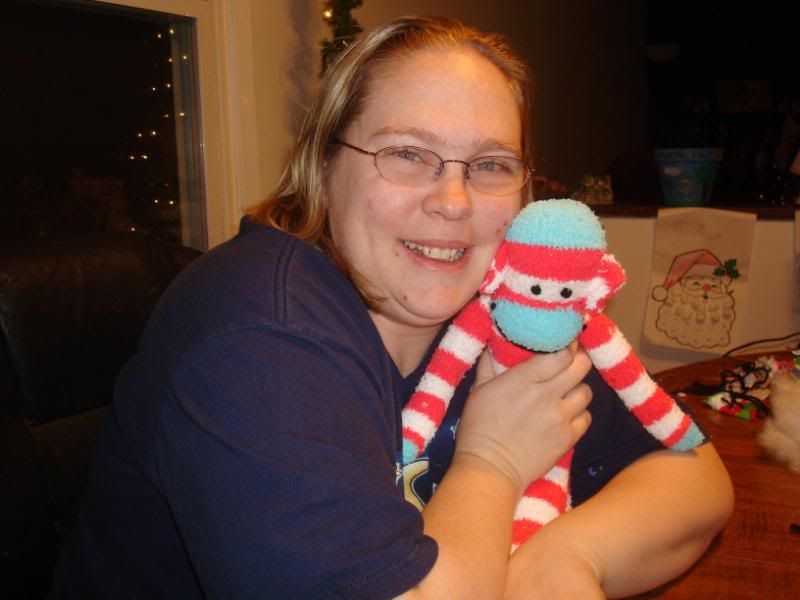 Four sock monkeys!
When Aiden saw his sock monkey he hugged me and said, "You're the Best Mommy ever!"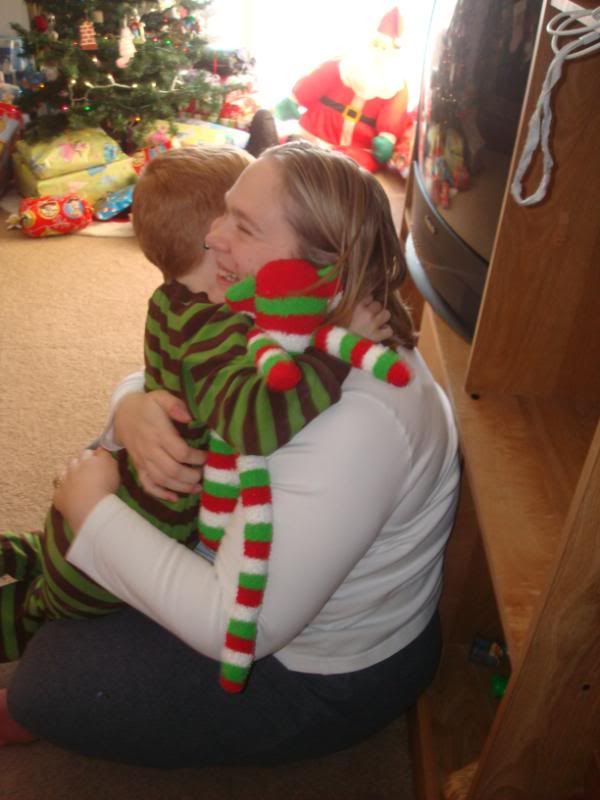 It was worth no sleep!!!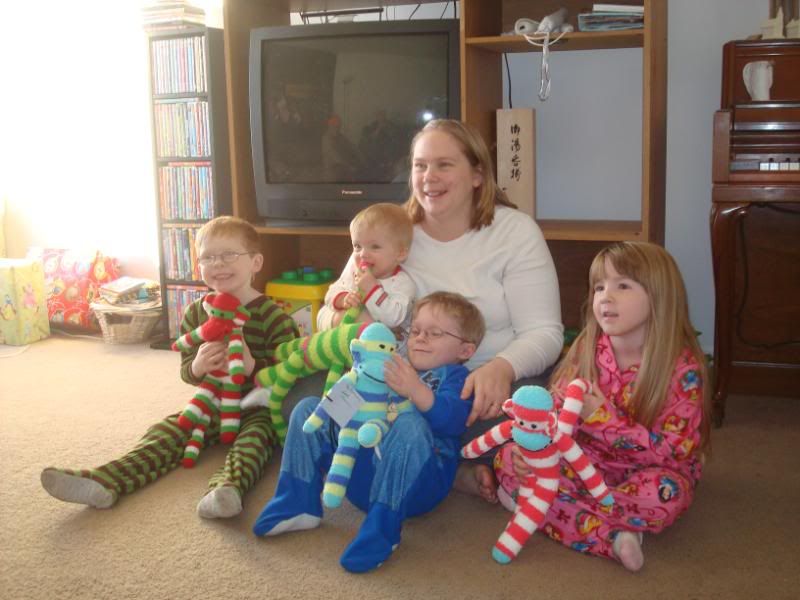 Opening Christmas presents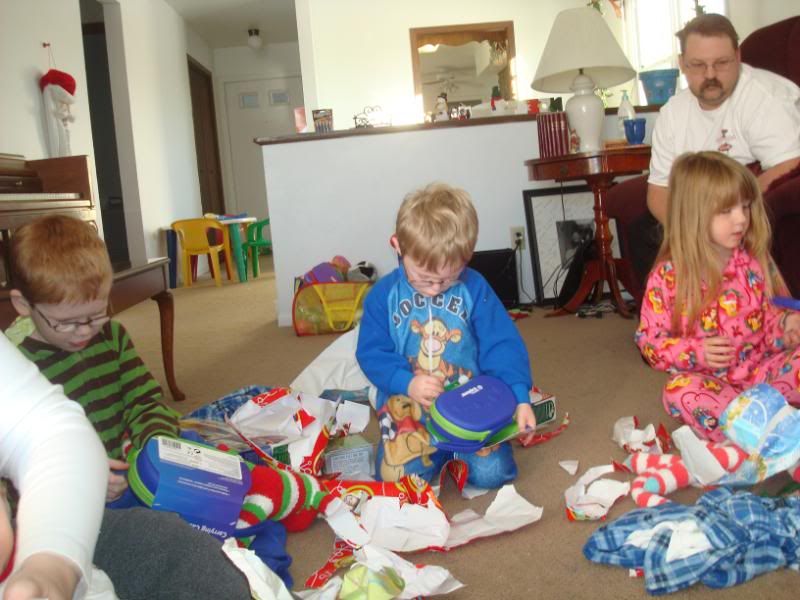 Hershey's Kiss for Hershey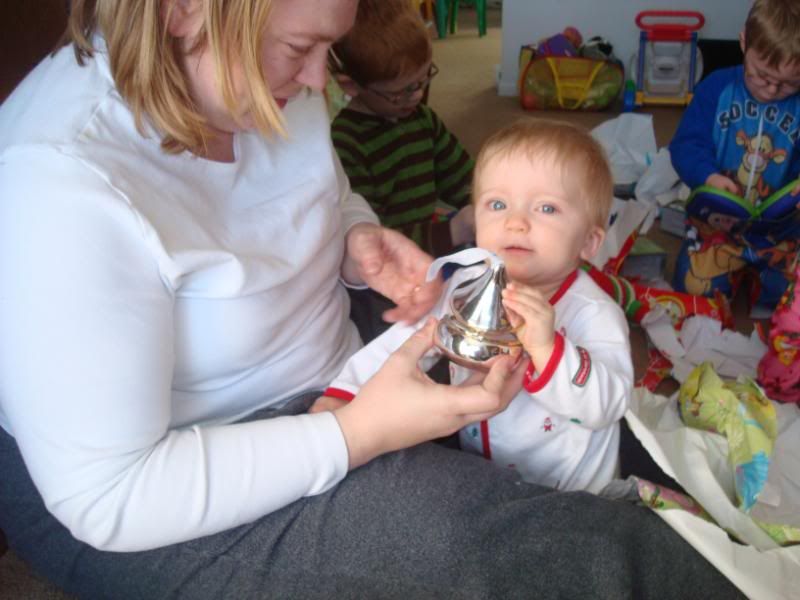 Time to make Christmas dinner, working on the dressing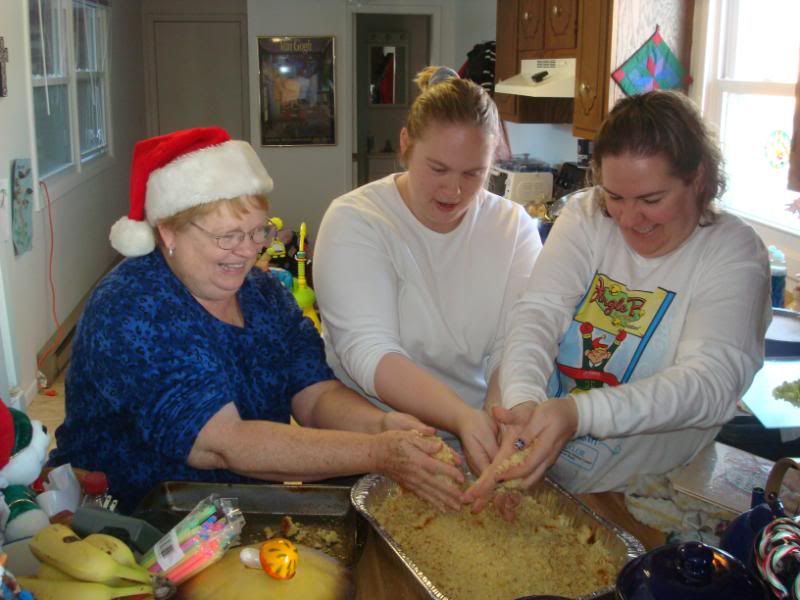 Family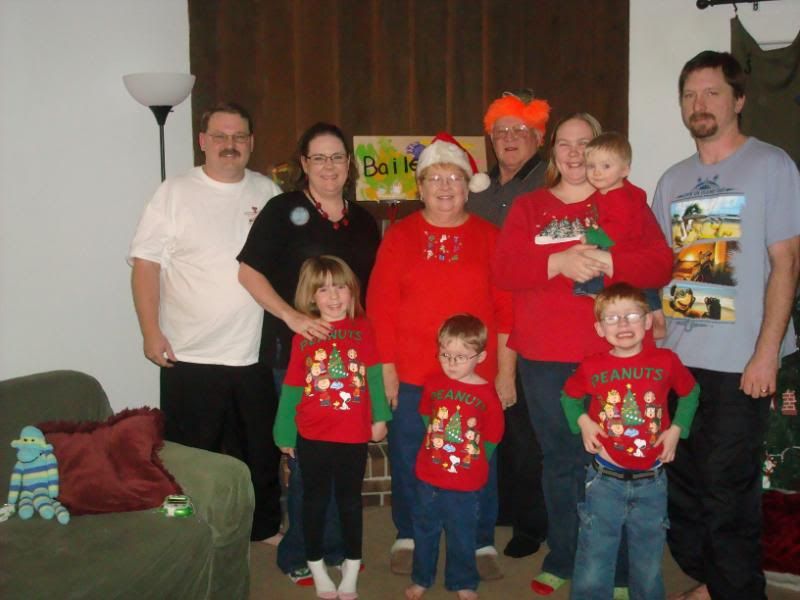 One of the new toys, a Giga Ball, was a huge hit!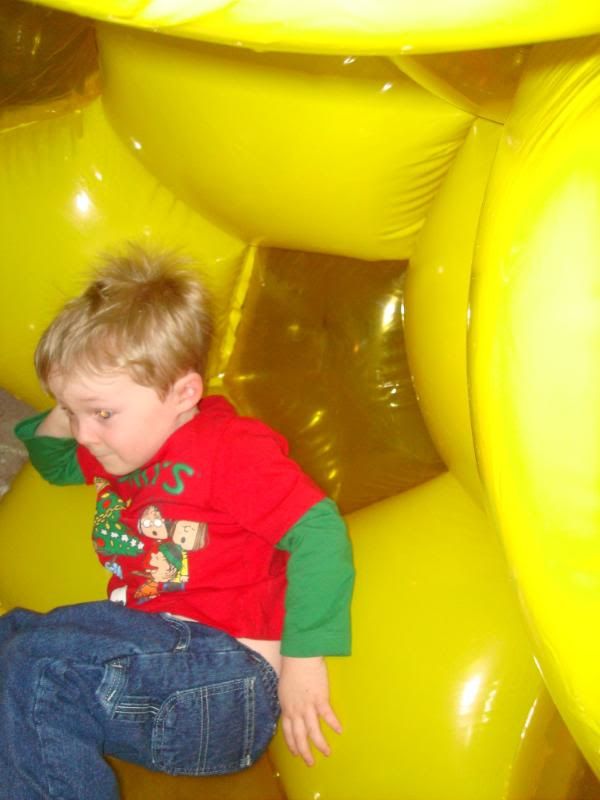 Look at that hair!
Snowcream before they hit the road back to Texas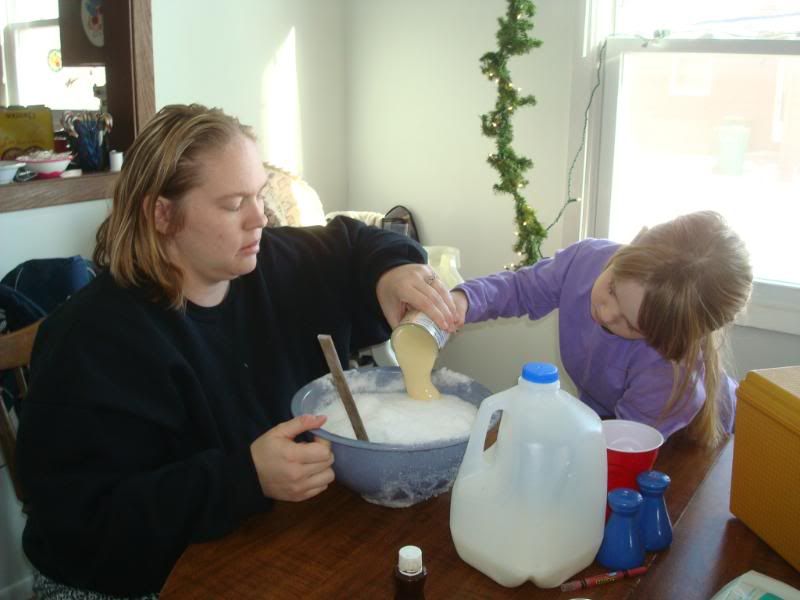 CJ likes it!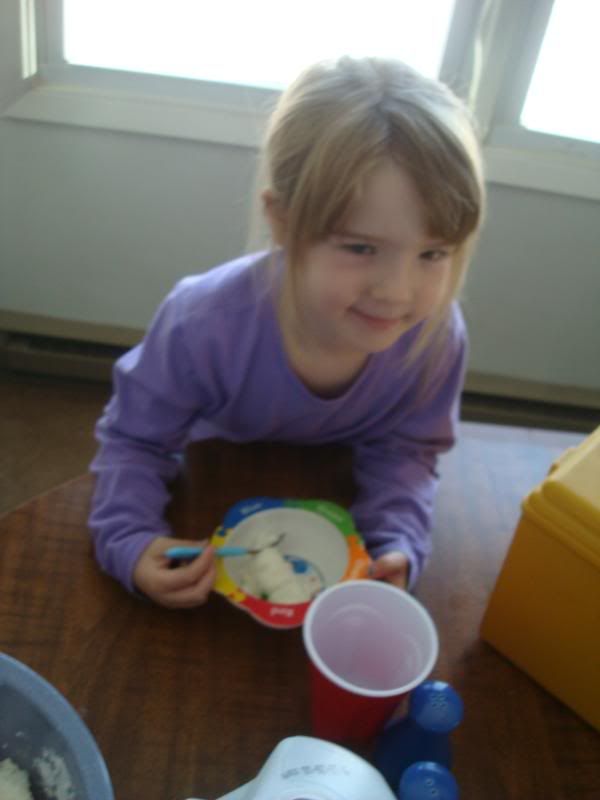 We had an amazing time with our family for Christmas! We also went to the movies to see "Tangled," did a little shopping, and made some amazing memories together!