In the book/movie, Polar Express, all of the children board the train to the North Pole. It's a sweet story. All of the children are in their pajamas, robes, and slippers. They travel to see Santa Claus. It's one of my favorite Christmas movies. So, when I heard that a local place was doing a Polar Express with their train, I jumped at the chance to take the children. I prepped them by showing them the movie and off we went!
i was searching for that child like magic from my children. I can assure you, not one of those children in that movie are from Illinois!!! Instead of magic, I got chattering teeth! We happened to attend on the Coldest night of the year! Even though we were very bundled up, we were freezing! The train was open, letting that cold air just whip through our layers. Anthony was still smiling though! He loves Blackberry Farm and that train!
Abby was Not amused at this adventure!
At the end of the night we were rewarded with getting to talk to Santa. Aiden asked for Ham from Toy Story.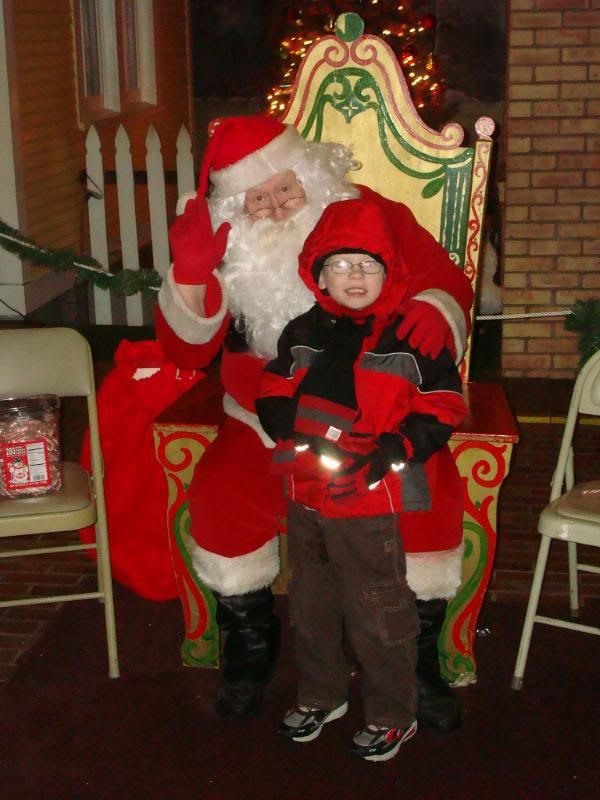 Anthony asked for a box with a key in it.
Abby, well, she didn't cry, but once again, she was not really amused with this adventure!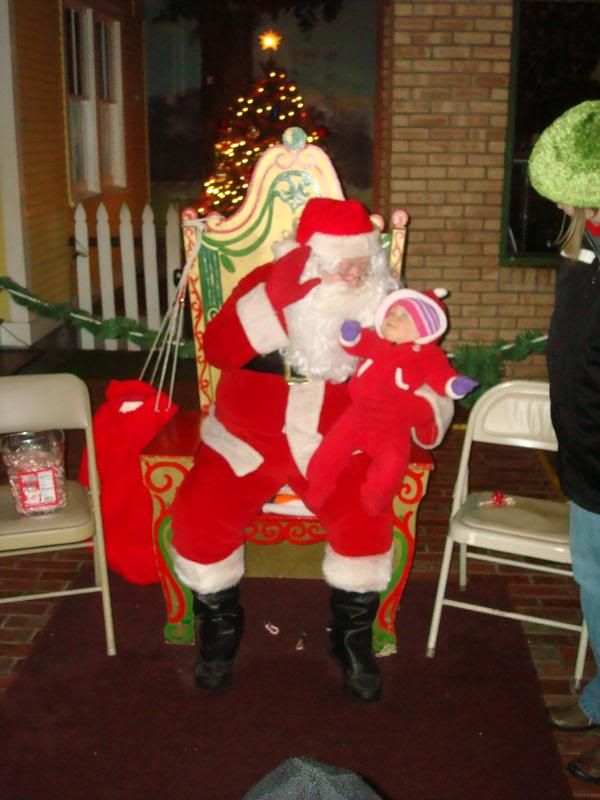 Now, we're off for our hot cocoa!!! Hopefully it will thaw us out!