Aiden's theme for school this week was Hawaii! So, we did some creative things to go along with the theme. Here we were learning about the letter H, with paint of course!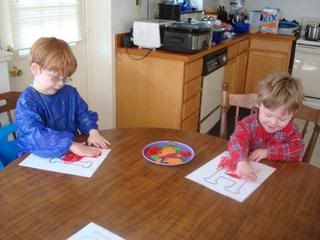 Creative Hands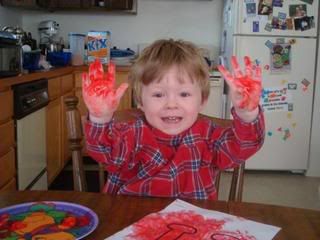 Then, for lunch, I decided to keep the theme going a little. We had an octopus made out of a hotdog, some gold fish, pickle seaweed, ketchup water waves, and a cheese sun.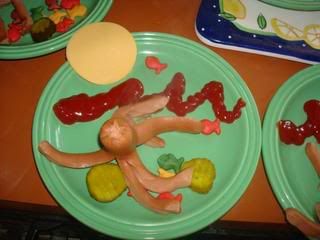 Here's a close up of our Octodog!