I just downloaded 240+ pictures from our camera. I picked 20 to share with you. It was hard to just pick 20! We've had a wonderful October. Mimi and Papa have been here with us and Auntie Joyce came to visit for a little while too. We've had such fun with them here and they have really been helpful!!!
Aiden at the Dupage Children's Museum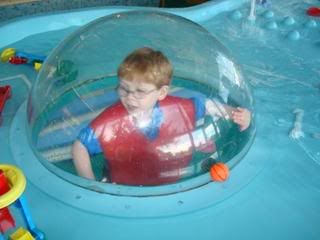 An attempt at a picture of Mommy and her boys, yeah, right!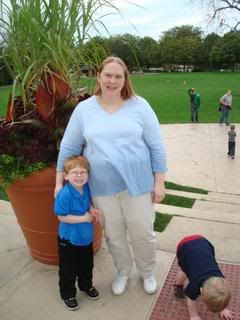 Max put Anthony to sleep again for me. Do you think the lizard tastes good? Eww!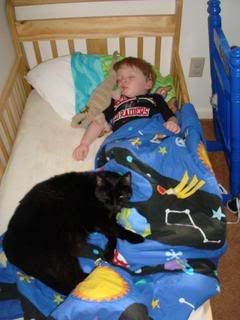 Mimi, Aiden, and Auntie Joyce on the train to Chicago! We had a fun day at the Art Museum and the Children's Museum.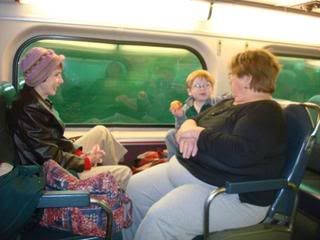 I've always loved this painting, it was thrilling to see it in person!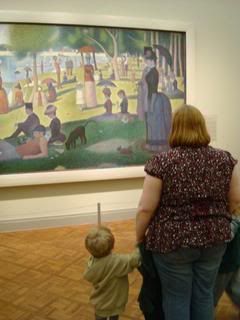 Playing with the water at the Chicago Children's Museum.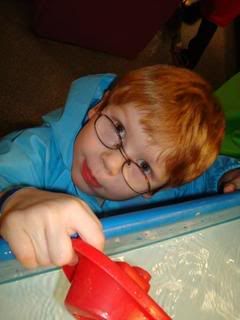 We took a little "break" and went on a picnic with Mimi and Papa. While the yummy hot dogs cooked we played in the beautiful fall leaves!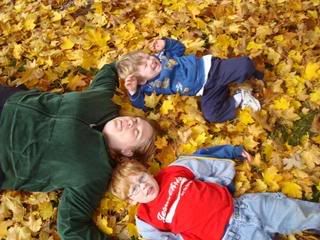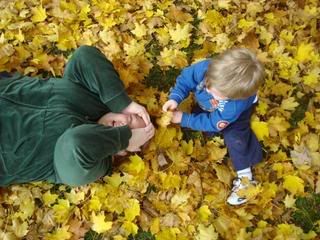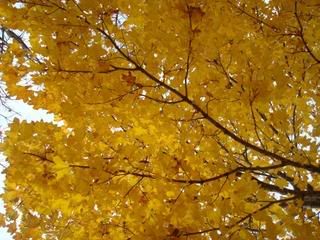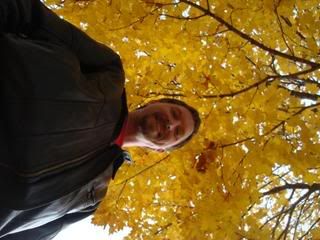 Bumblebee!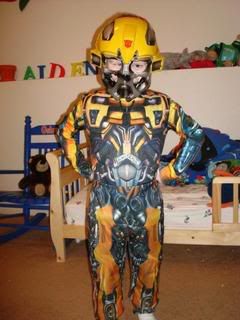 Sheriff Woody!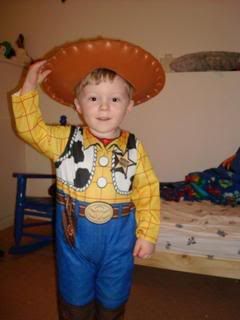 Trick or Treat!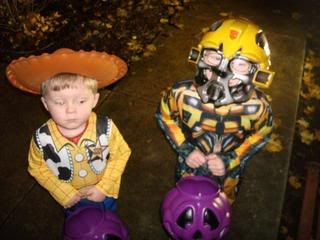 Package from Texas!!! Nan, Grandaddy, and Mema always send great packages!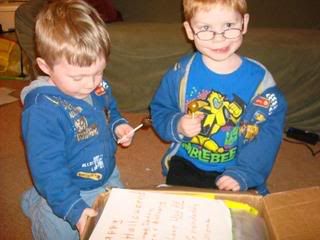 I don't have a picture of it, but I do have to tell you what was in that package! I have been craving, I mean full out Pregnancy Craving!!!!, a strawberry cake that my Momma makes. I had told her how badly I wanted one. Instead of sending us a bunch of Halloween candy, she made me a strawberry cake, complete with strawberry icing, and overnighted it to us!!! It was delicious! And Hershey-girl, she LOVED her first taste of nancake (also known as juliecake)! Every time I ate a piece, which was quite often, she would just kick and dance. Smart girl!
The boys had a great Halloween party at school. Look at the concentration!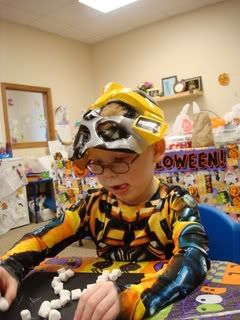 I wonder how many of the marshmallows were eaten and how many made it onto the paper?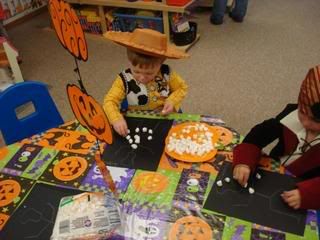 Following in his Daddy's footsteps . . . surrounded by girls!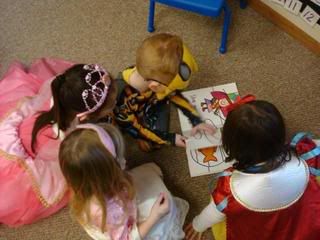 Hershey belly at 22 weeks (I'm 23 weeks now, but haven't taken a picture).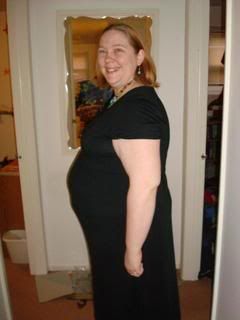 Patrick and I were headed on a date. He took me to the most wonderful restaurant! It was divine! This was the first time in my life I've gone to a restaurant that required reservations!!!
And finally, we are proud Yankee fans! We won the World Series!!! YAY! And Daddy bought Hershey a memento for the occasion!