August began with an enormous amount of doctors appointments! Anthony was cleared by the cardiologist! Abby was cleared by the NICU follow up team! Aiden had an eye check and was moved from patching to drops in his eye. Abby had her first eye appointment and did well. Anthony was cleared by the ENT for his hearing and his tubes are still in place! YAY!
Aiden lost his first tooth, Woody! However, Aiden wants to wait until all of Woody's friends can join him before giving him to the tooth fairy. So far, Buzz, has joined Woody!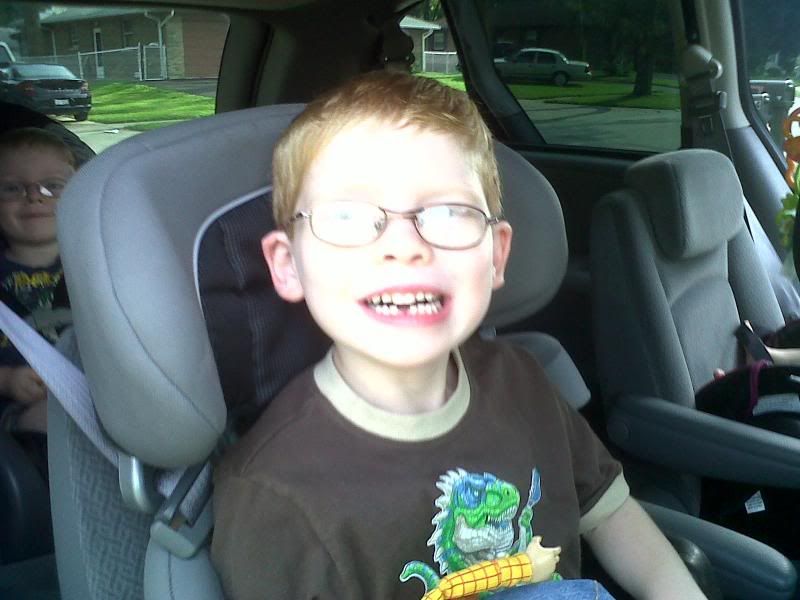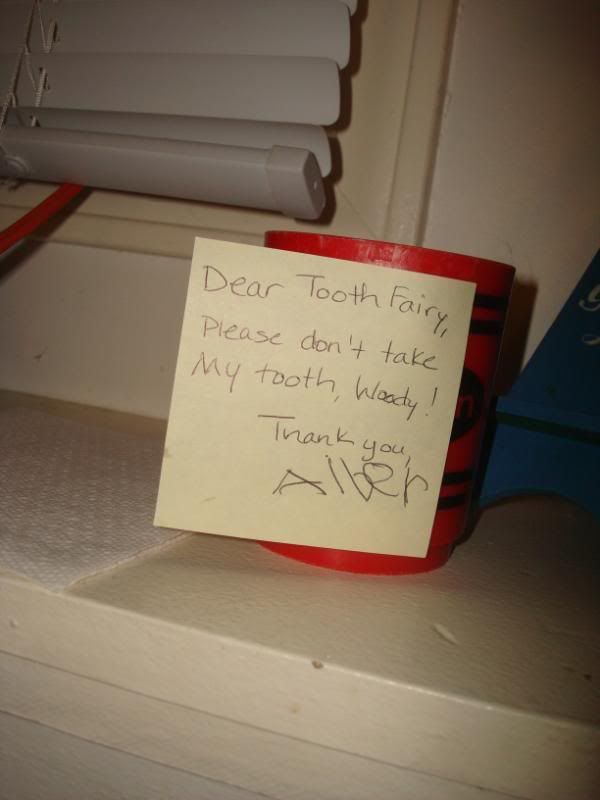 We had our first annual Cousin Camp 2010! I'm going to give this it's own post! Amazing fun!!!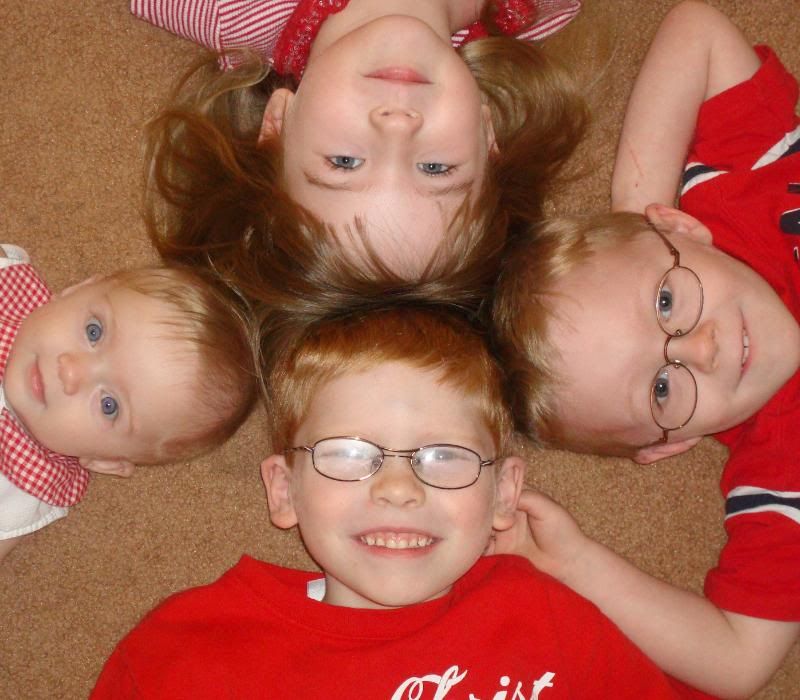 We celebrated Happy Heaven Day for our sweet son Dash Liam. 2 years.
Just because she's adorable!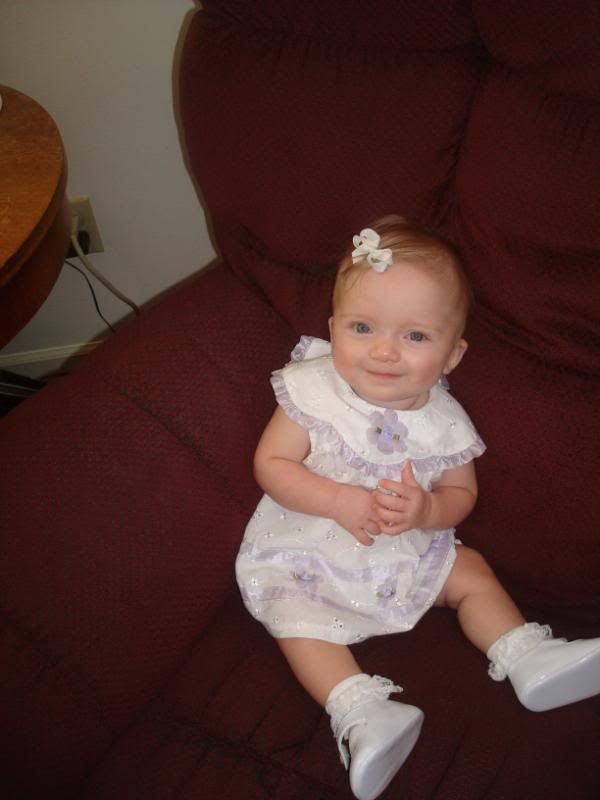 We began a new tradition that I think we are all going to love! We went on a camping trip to signify the end of summer and the beginning of the school year. We had a great weekend together! It was Abby's first camping trip. The boys had a ball!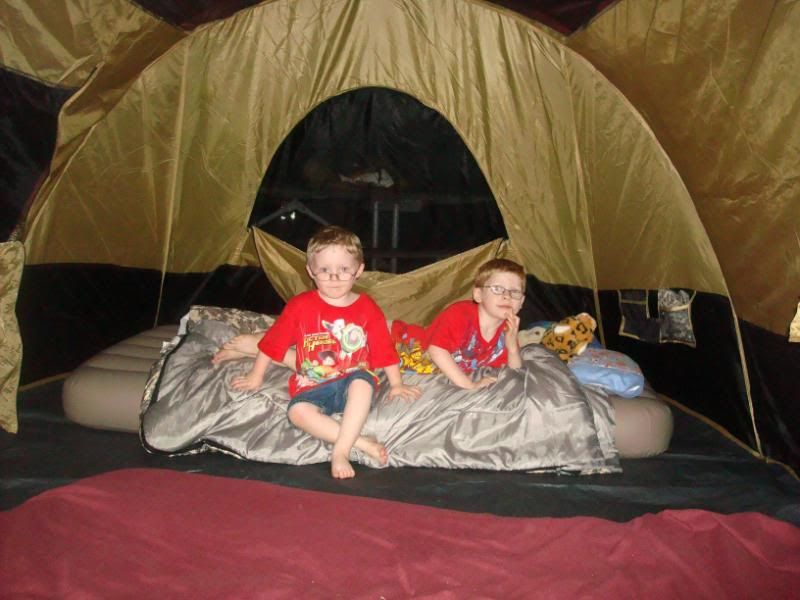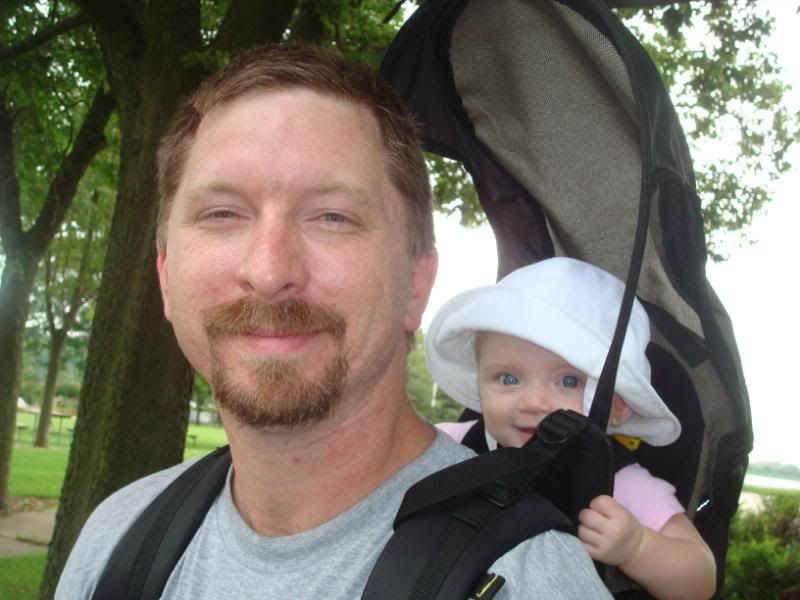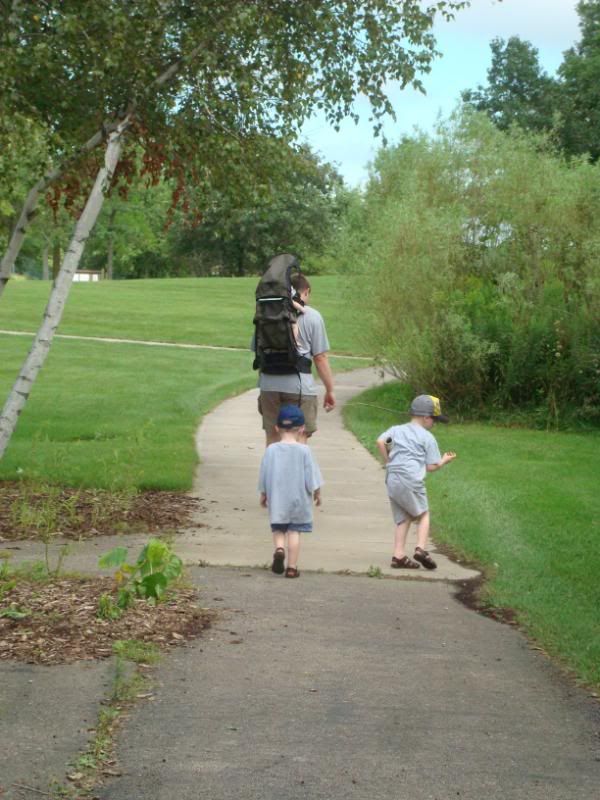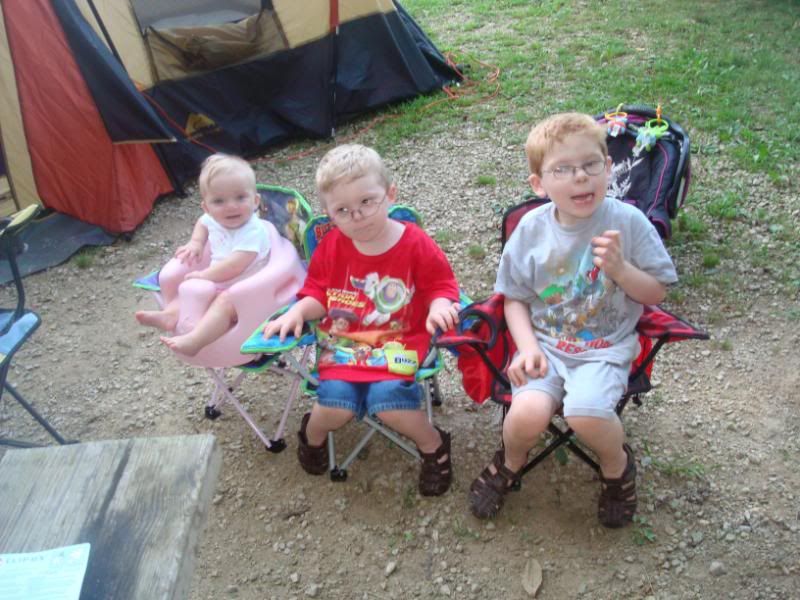 Abby on her first swing!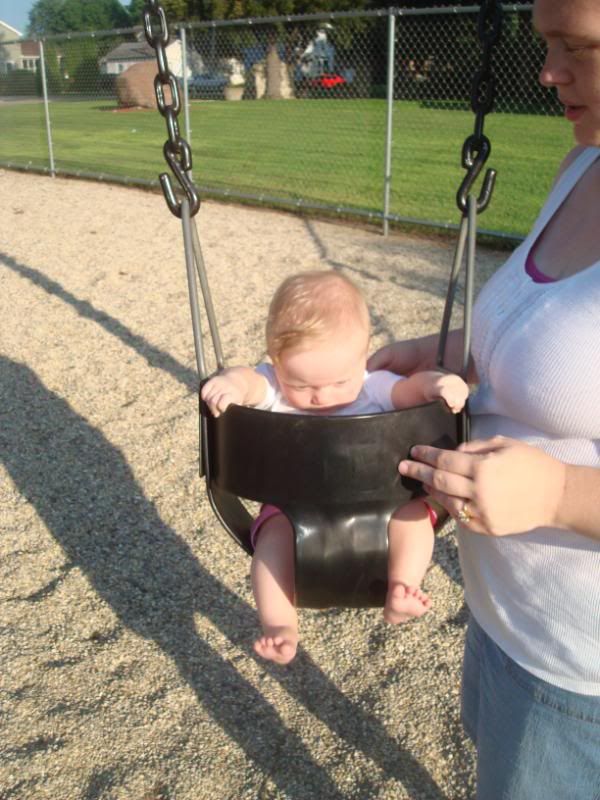 Aiden had his last day of preschool with Mrs. Amy!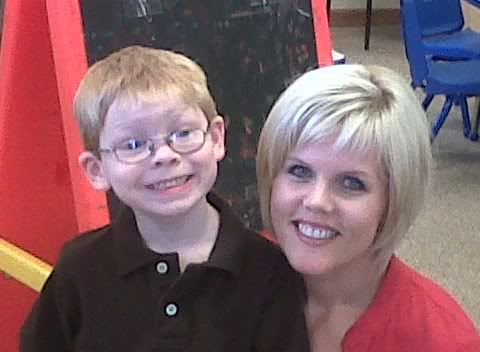 At Kindergarten orientation we met Aiden's new teacher, saw his room, met some new friends, and toured the school.
Anthony had his first day of Preschool all by himself. He's been going to this preschool for over a year now, but Aiden has always been with him. He's doing well, but Aiden didn't have school the first day, so he was a little sad dropping Anthony off.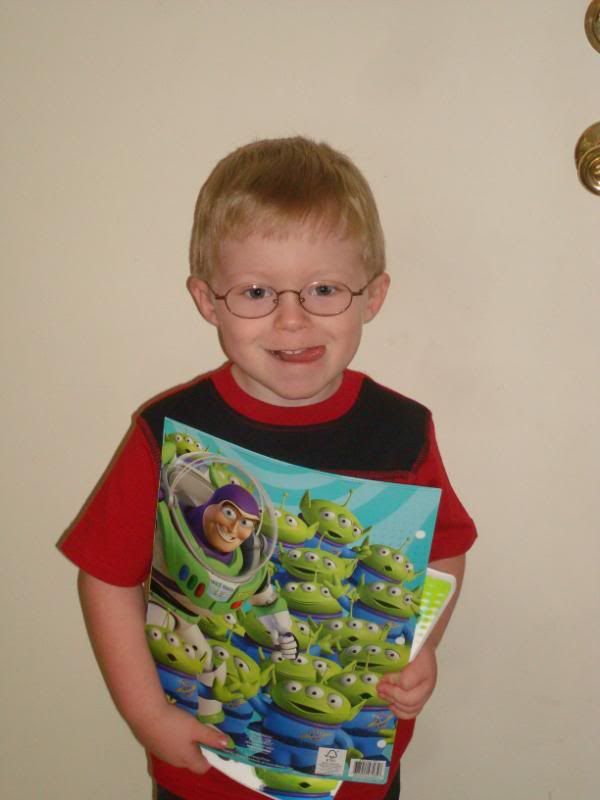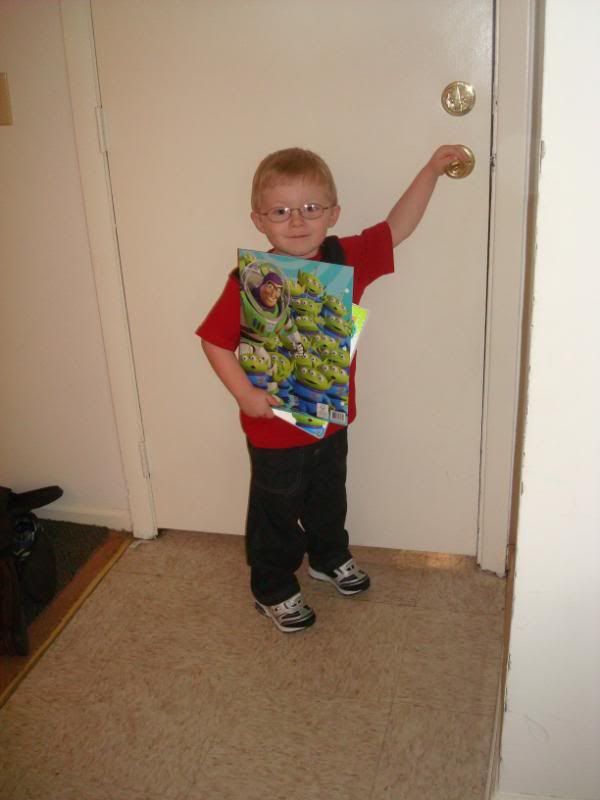 We gave out over 250 packages of gum on the Waubonsee Community College campus the first day of the semester! It was a good day. For reasons, beyond our control, we haven't been allowed to give out anymore gum. Please pray for God's direction for our ministry.
Aiden started Kindergarten. I didn't cry in front of him. Anthony had a really, really hard time leaving Aiden at school. Aiden loves it and is having a great time!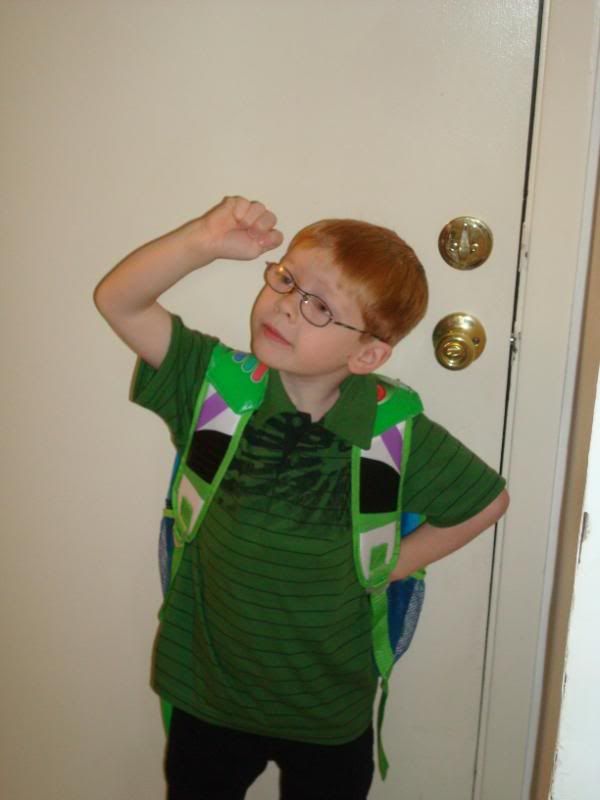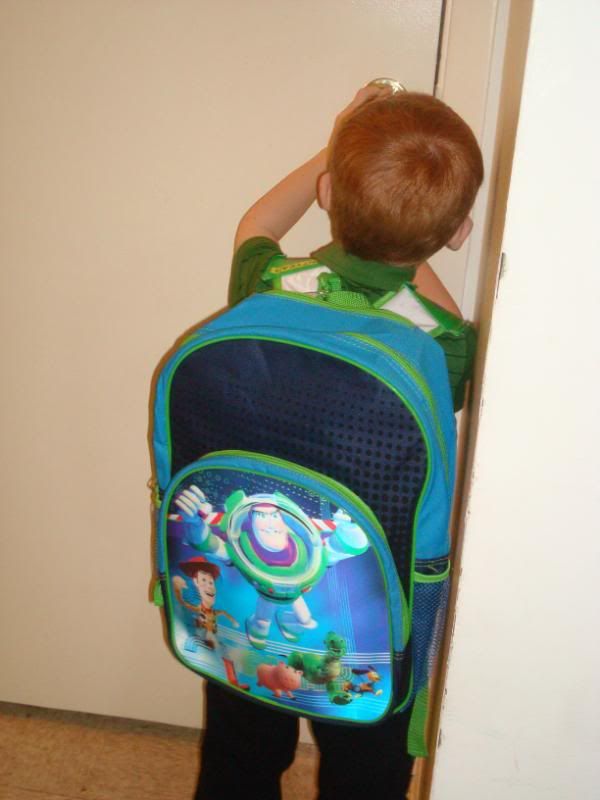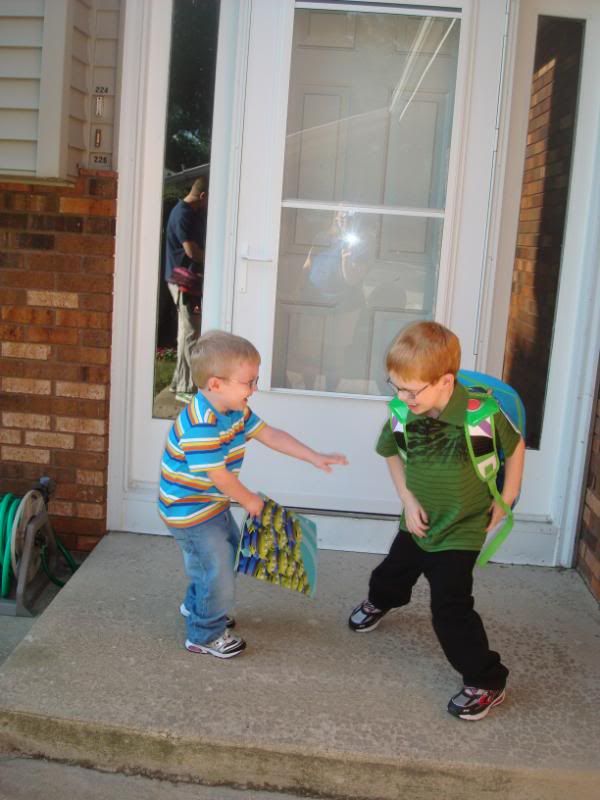 I got and gave a kissing hand!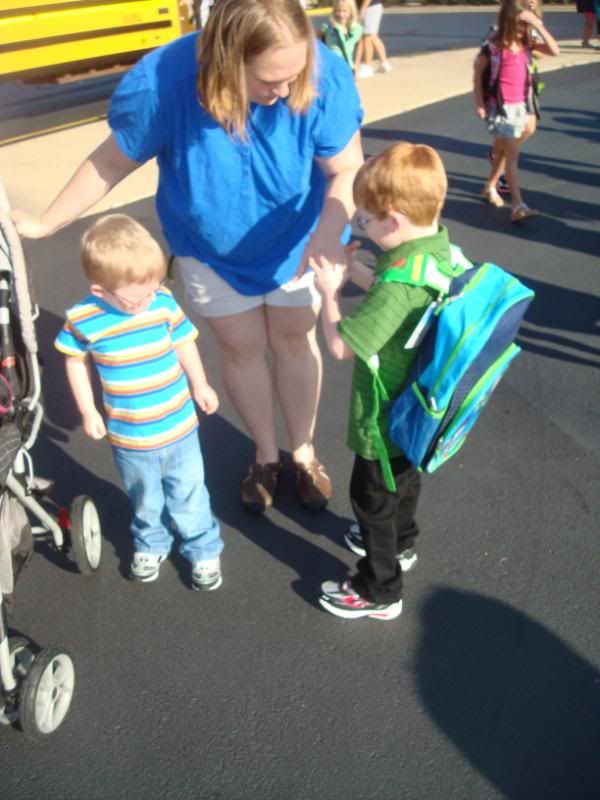 Aiden went to his line. He turned around to look at me and signed I Love You, then he put his hand on his cheek, just like in the book "The Kissing Hand." Then, he faced front and never looked back! Off on an adventure!!!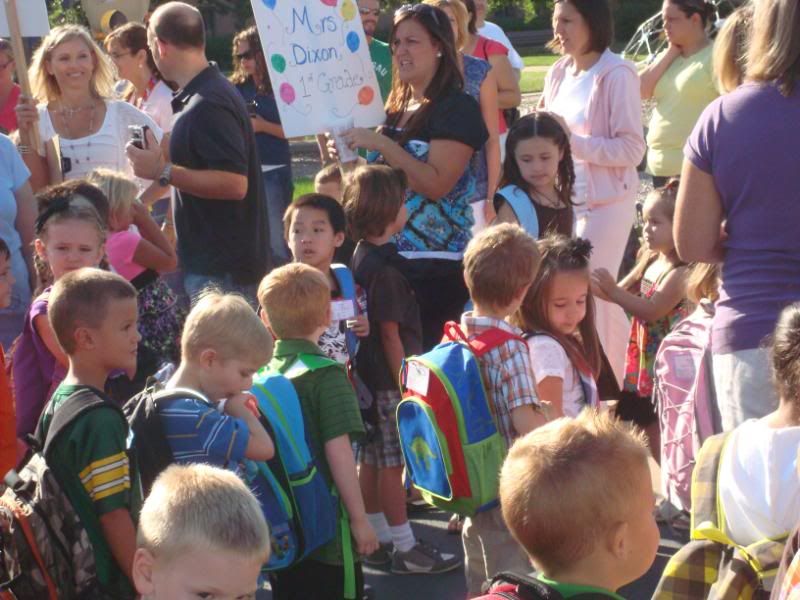 He had a great day!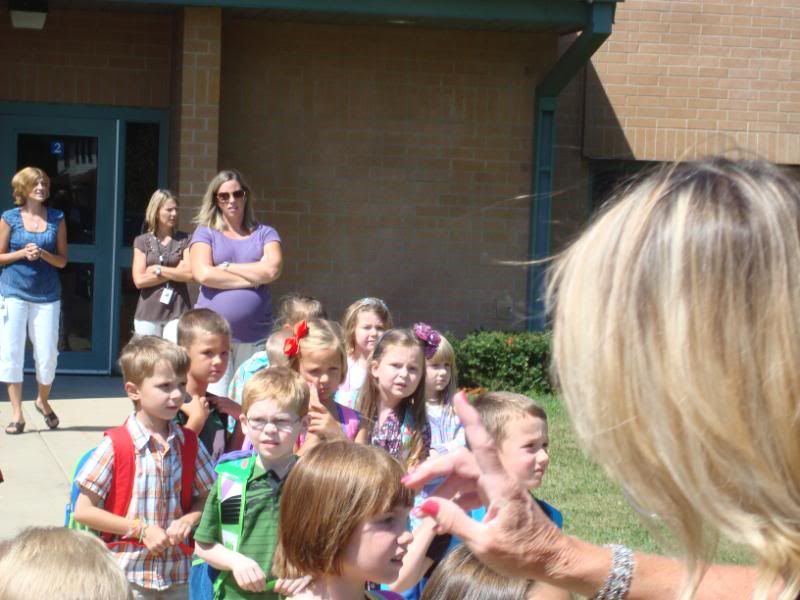 We celebrated Colin's fourth Happy Heaven Day.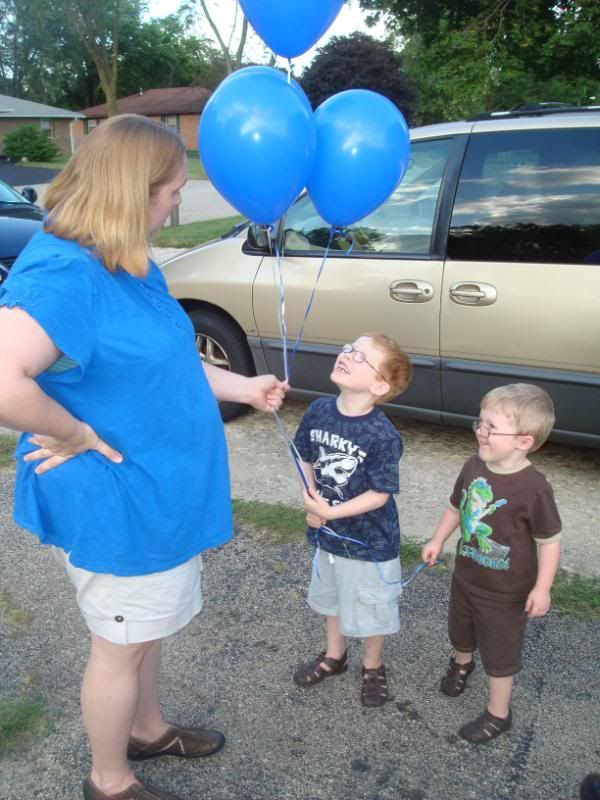 My doll used to wear this night gown. Now my Princess wears it!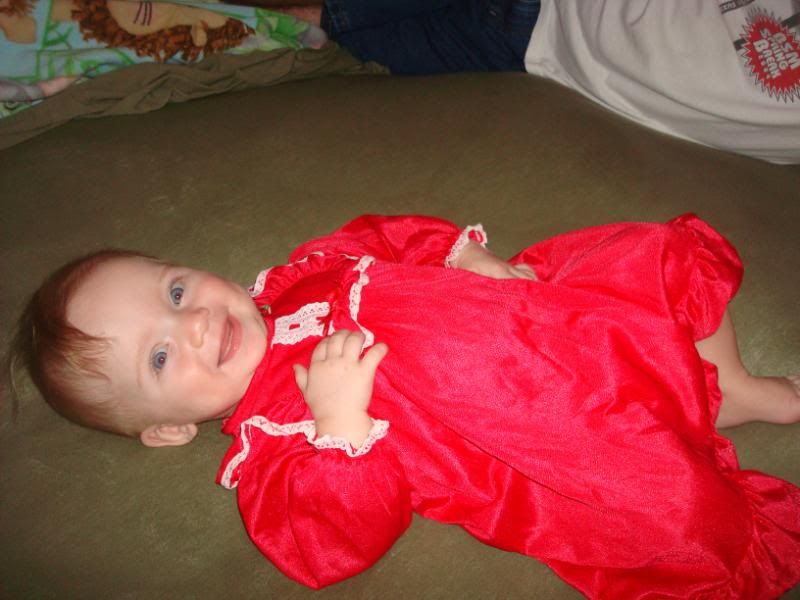 Happy 25th Birthday to our oldest "daughter" Denise! She loves rock climbing, so I made her a rock climbing cake.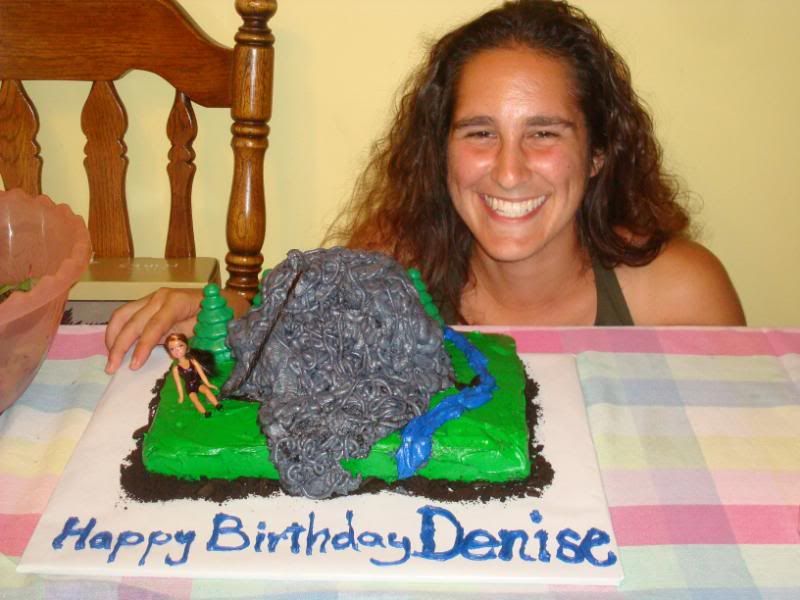 Abby is seven months old! She weighs 14 pounds and is in mostly 3-6 month clothing, although most of her 0-3 month stuff will still fit. In length though, she needs a 6-9 for footed things. She is starting to attempt crawling and can scoot herself backwards. She is very interested in our cat, Max. She is becoming an avid eater. She loves peaches, cereal, and applesauce! She refuses to drink from a sippy cup, but loves a regular cup and is quite good at it as long as someone else is holding it.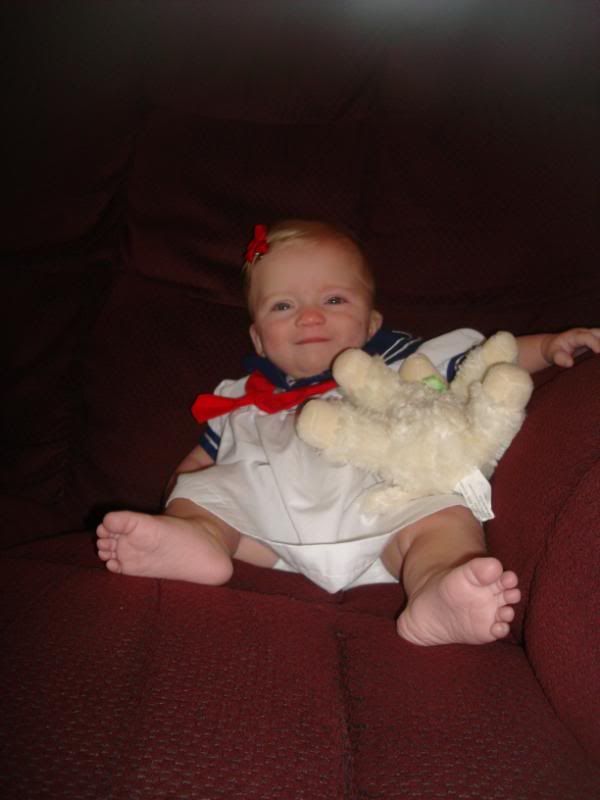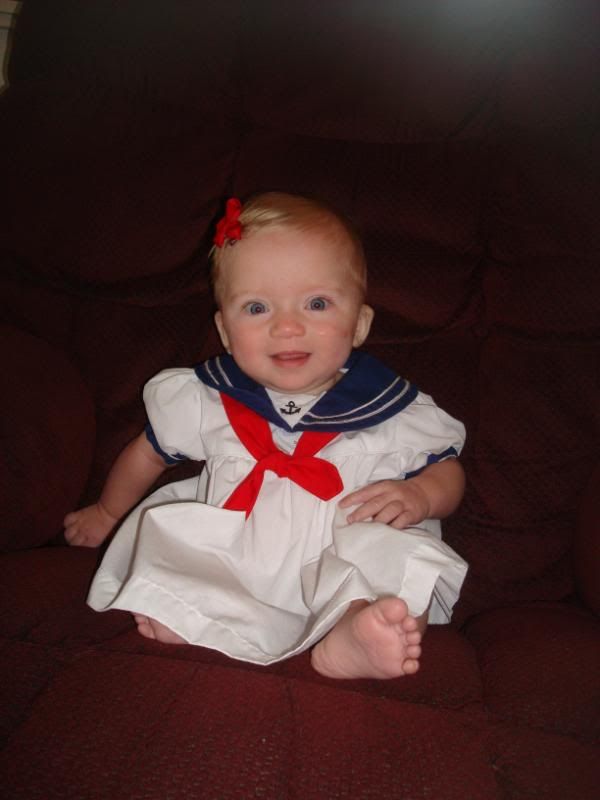 Our biggest news from August is we signed a lease on a new house! We are so excited. We currently live in a very small two bedroom, one bath apartment. It is very similar to our seminary apartment we lived in without children, much less three quickly growing children! We found a nice town home with tons of space on our same street! We move in on the 15th of September, with a big moving party on that Saturday the 18th! More to come of the new house later!