Abby is eight months old today! She weighs 15 pounds. She loves to eat squash and corn, chicken noodle soup, and peach puffs. She is still rocking on all fours, but hasn't really crawled yet. She sure can get around quickly though! Her favorite thing to do right now is find stray paper and chew on it, no matter how hard we try to keep her from it! She is definitely developing a personality. She loves to hug, kiss, and zerbert her Mommy. I love how she squeezes my neck when I pick her up! She loves her Daddy and her big brothers! She likes going to Sunday School and loves her teacher Mrs. Linda. She has really enjoyed spending time with her Mimi and Papa lately, although Mommy has to watch Papa or he'll feed her chocolate! She has the cutest belly laugh.
This dress belonged to me when I was baby.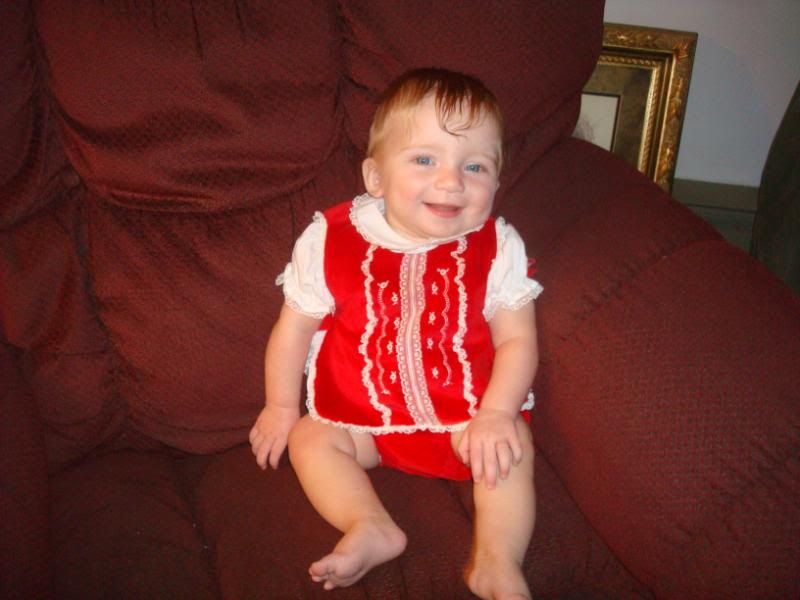 Her picture with her Lambie.