We had a Saturday free for some Family Fun! With only a couple of hours free we chose to stay close to home and visit
Blackberry Farm
. We've talked about going several times, but something always came up. My first mission on our little trip was a picture of all three kids!
Well, I guess I should have specified Looking at the camera!!! Oh well!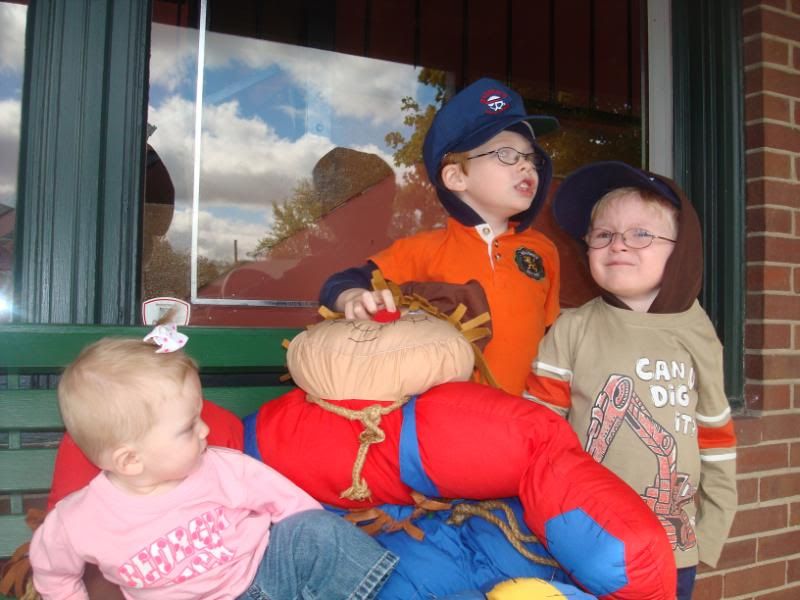 There, this one is a little better!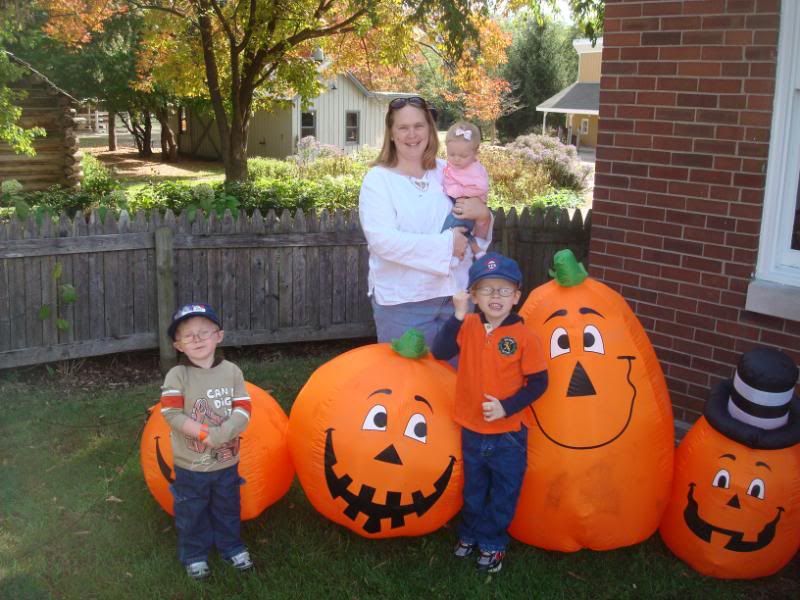 The boys first mission was a train ride!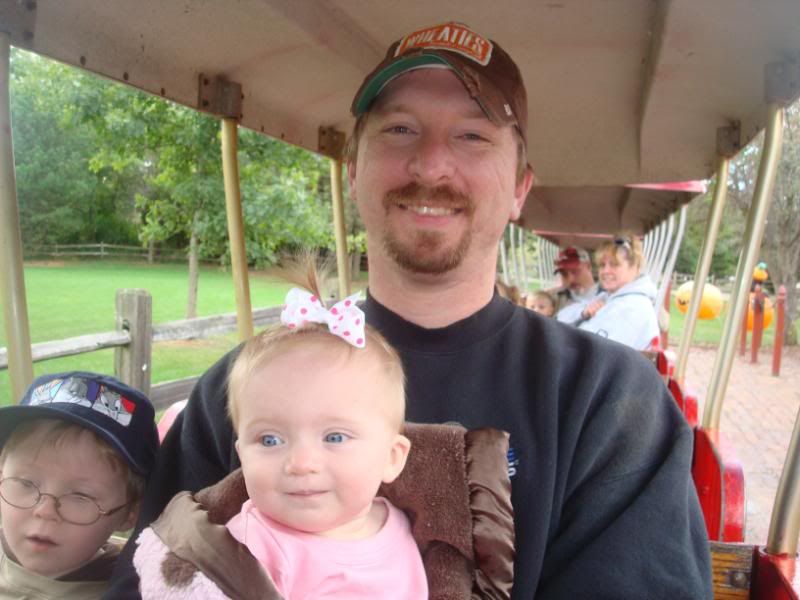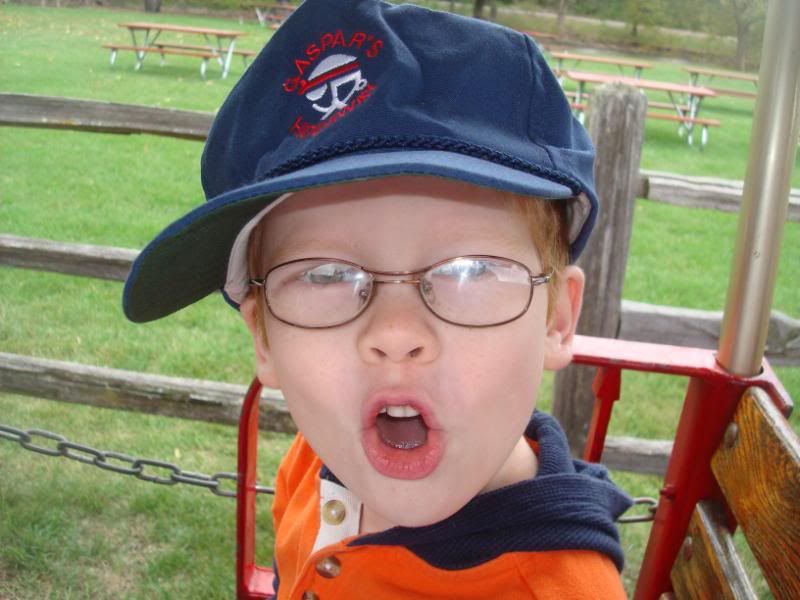 This sweet face is saying, "Um, Mama, it's COLD!!!" We should have all had coats on! We were way under prepared for the windy, cold weather!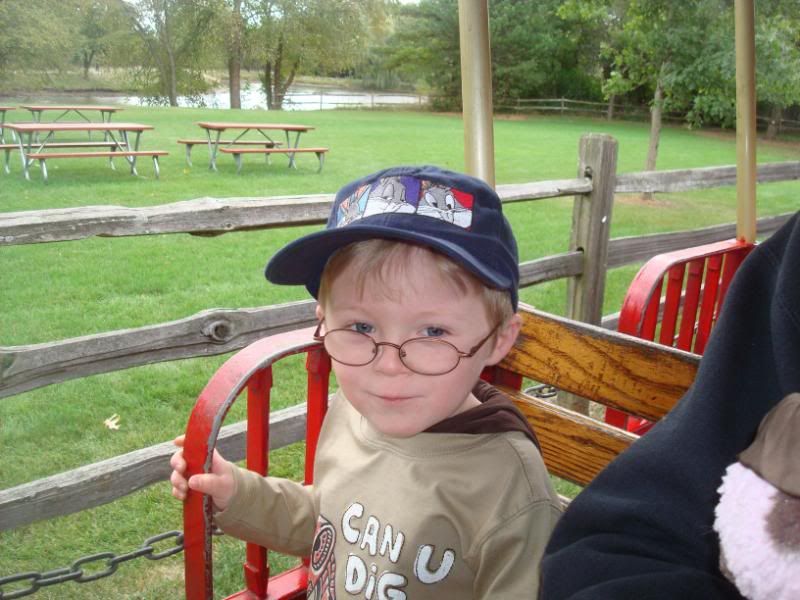 A hay ride, without hay! Well, they called it a wagon ride. I loved it because it didn't bother my allergies!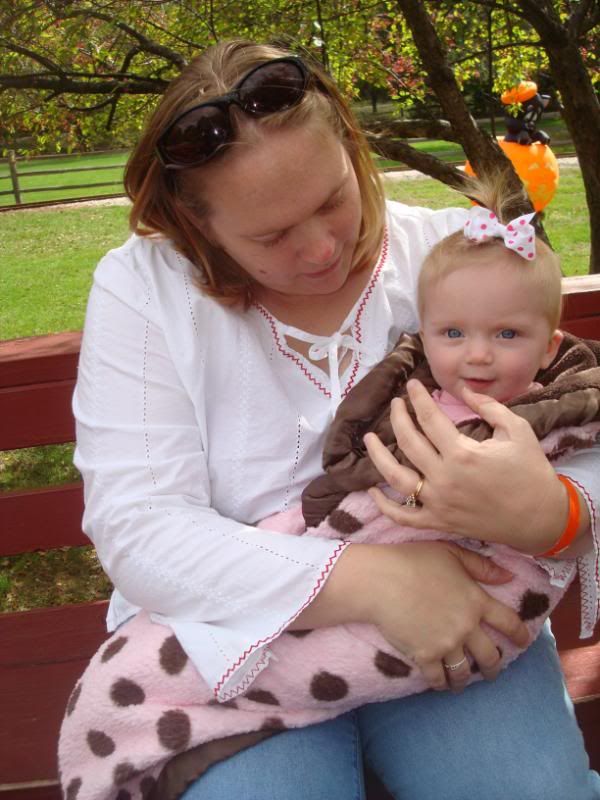 Riding a tractor!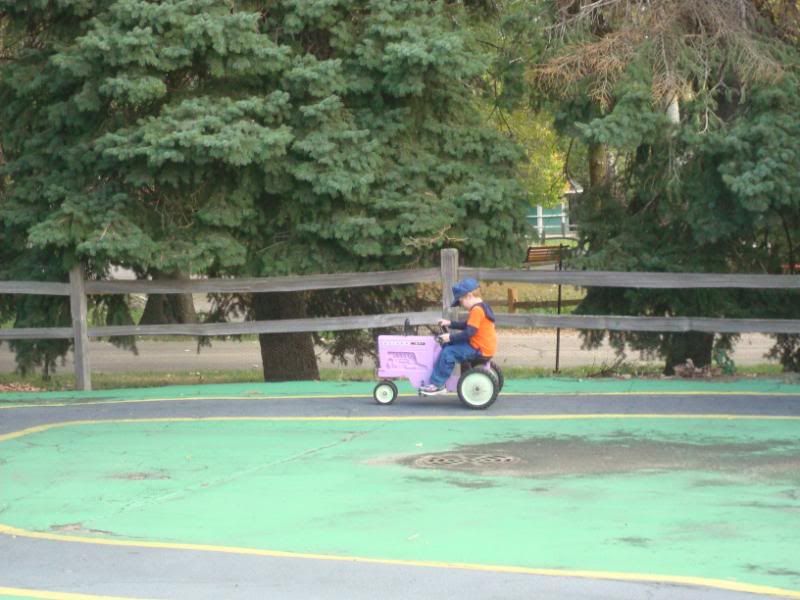 "Mama help! I going the wong way!"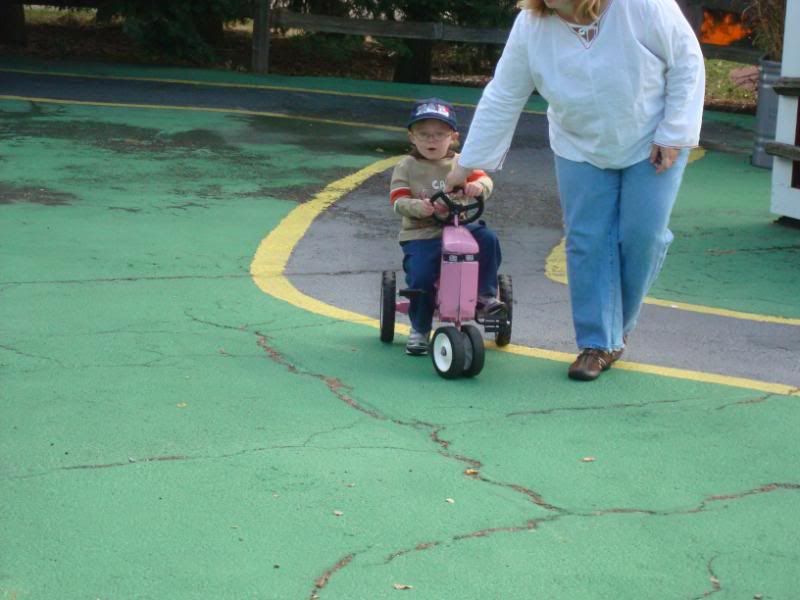 Abby says, "Hi Aiden!"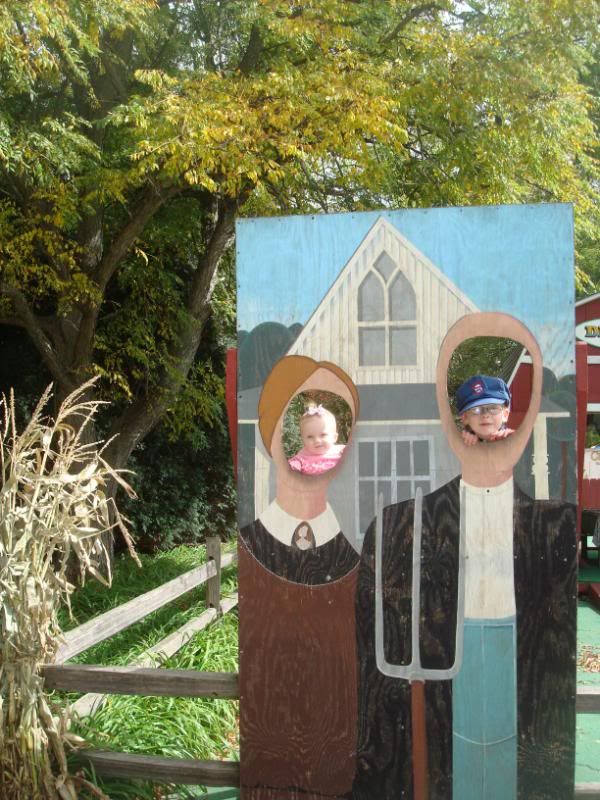 "Wait! Where'd he go??"
"Whew! It's Anthony! They are fast!"