A friend recommended we check out the Scare Crow Festival in St. Charles last weekend. We grabbed the kids and rushed over for a couple of hours. It was Amazing! We each had our favorites, but the camera batteries died, so the pictures are few.
This one won first prize in the traditional category. I thought it was neat, I especially like the perfectly placed painted patriotic pumpkins (Say THAT five times fast!)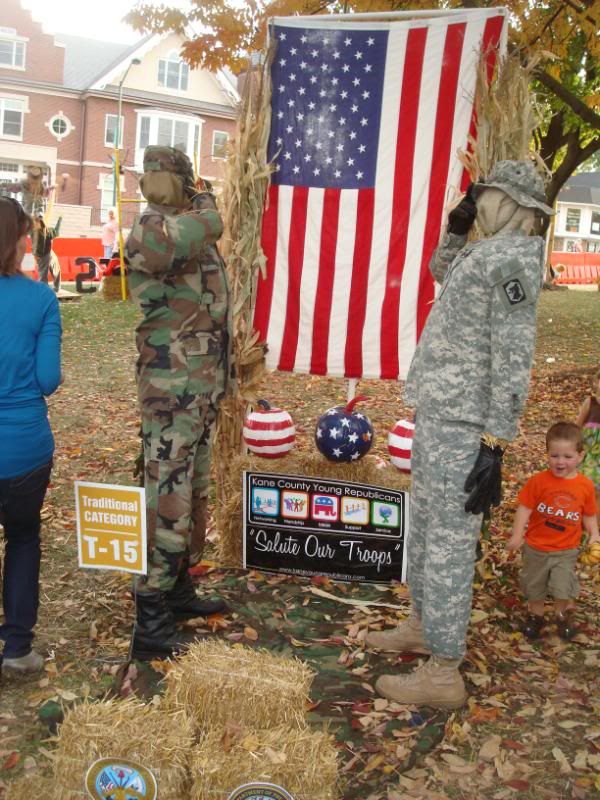 I took a picture of this one for many of my friends! Ha! You know who you are!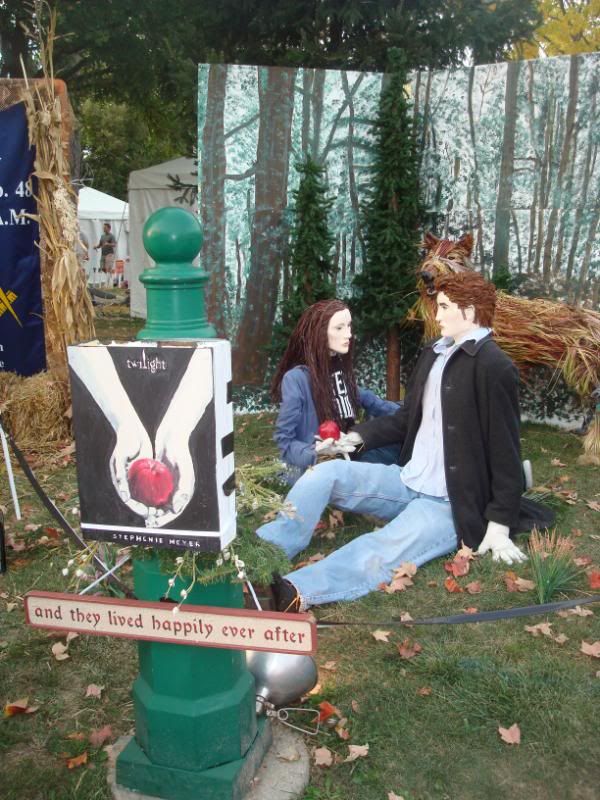 The boys enjoyed playing in some kids areas. They are both in these pictures, you'll just have to look really hard for Aiden, he was always behind someone. I finally got just him in the frame and that's when the camera died.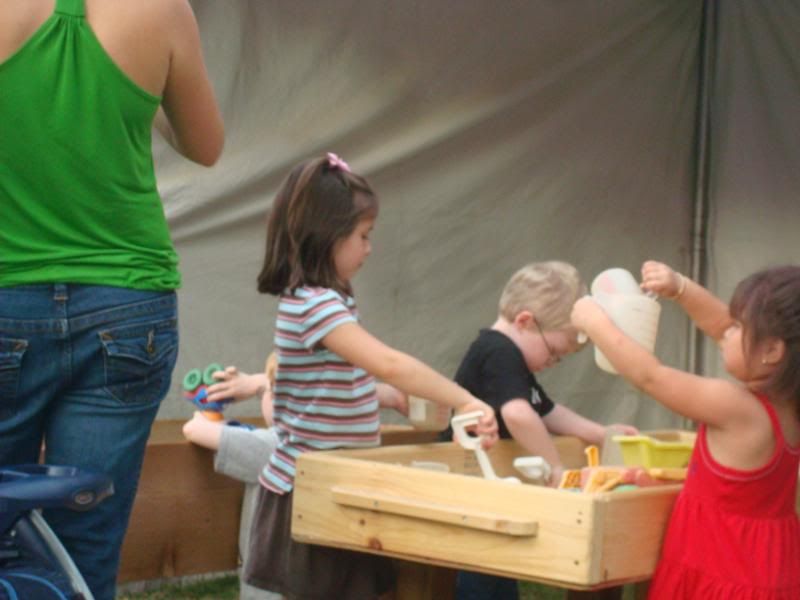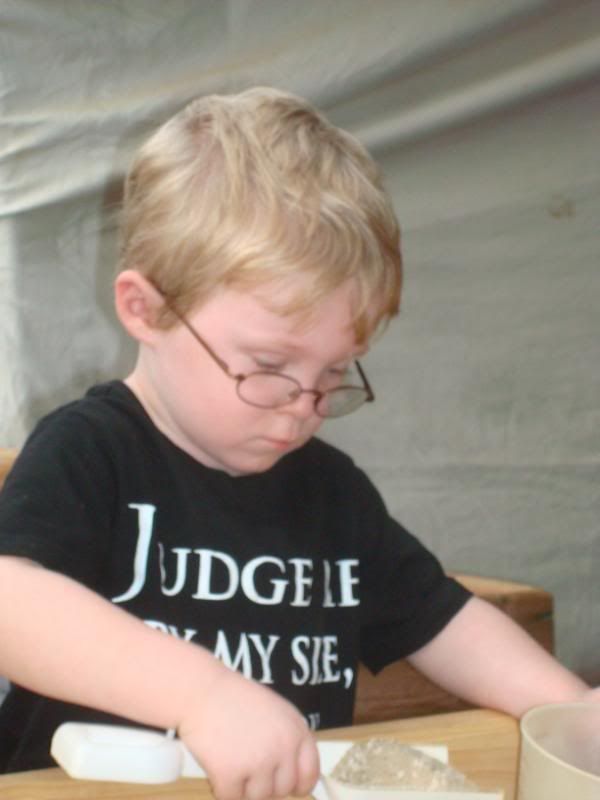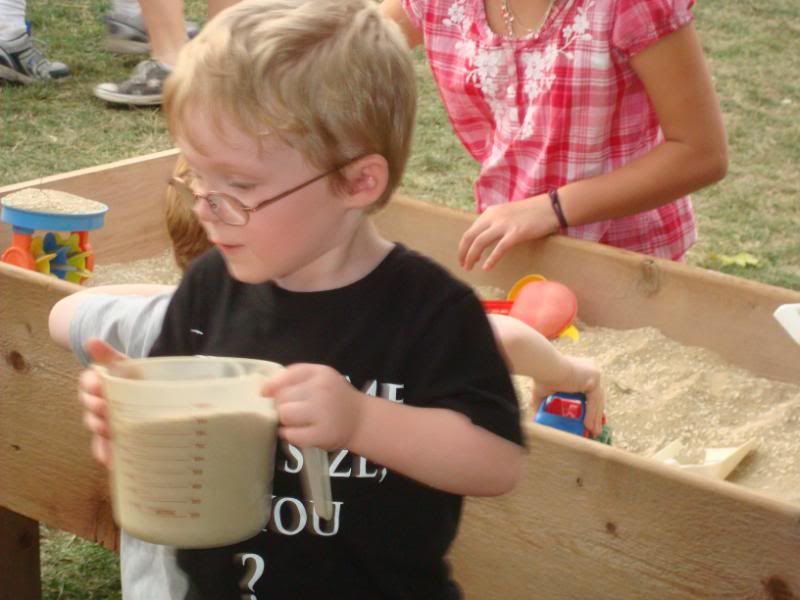 And this was our favorite! We loved Noah's Ark. Be sure to look at the video of it! It was amazing!!! It won first place in the Mechanical Category!