Aiden's party at school went very well. Since there is a school policy of "no food can be brought in," I made a different sort of pumpkin from the cake I made for Anthony's party. This is Jack.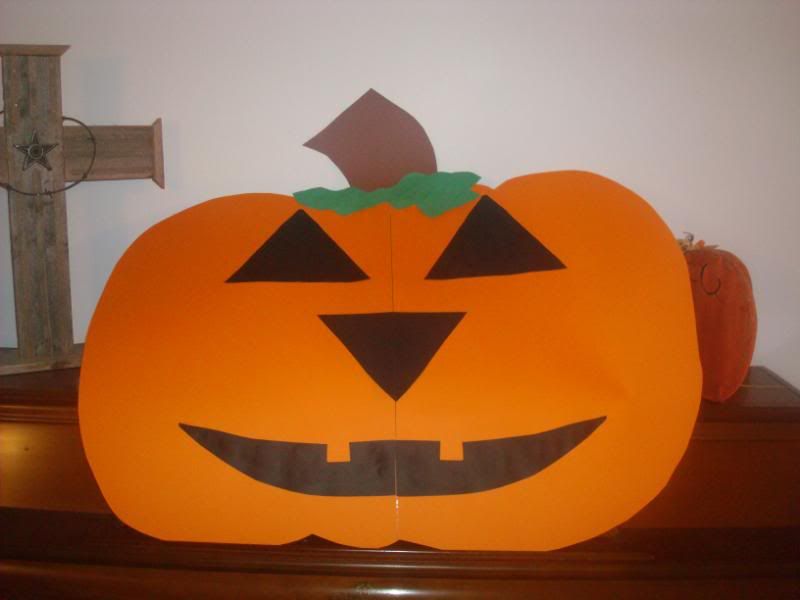 His nose got "lost" on the way to school and my friends in Aiden's class helped me put it back!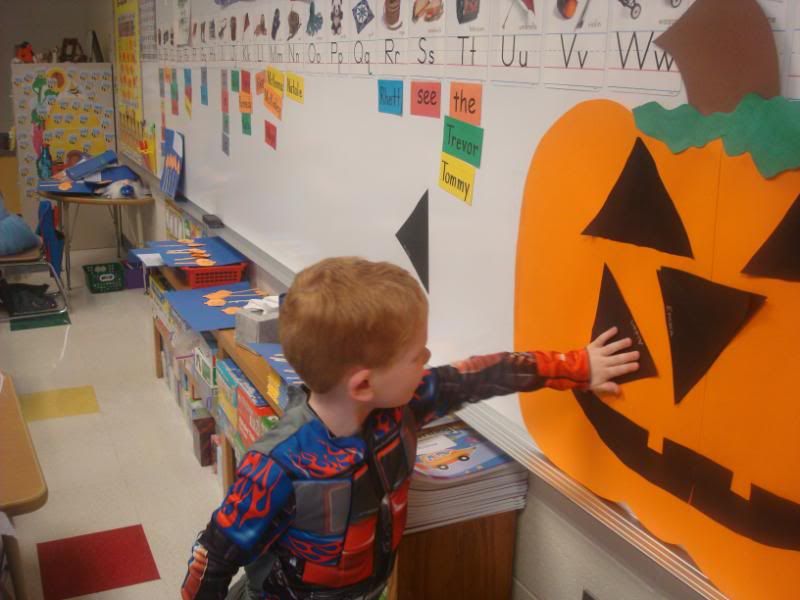 We made cute Halloween coloring books to give to friends instead of candy.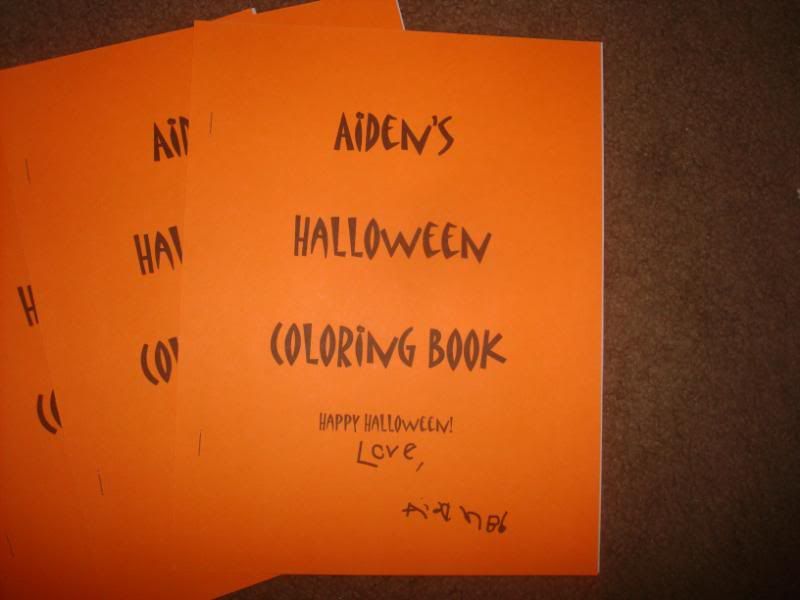 The children paraded through the school to show off their costumes. There goes my Transformer, Optimus Prime!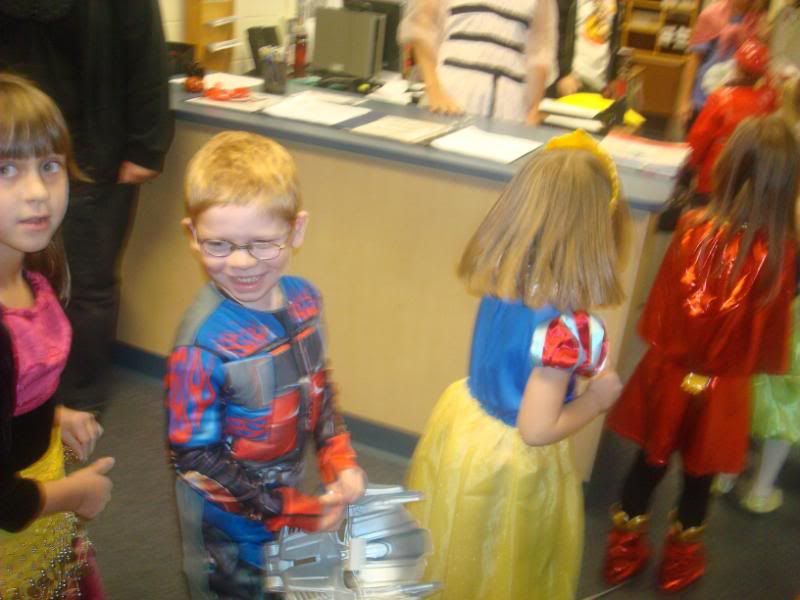 Mrs. Soper's AM Kindergarten class