My precious Peanut turned six years old today! He wanted a Cars 2 Theme, so we had Spy Training and tons of fun together with his friends! We had over 30 people in our home. It was awesome!
Helping Mommy decorate his Cars cake!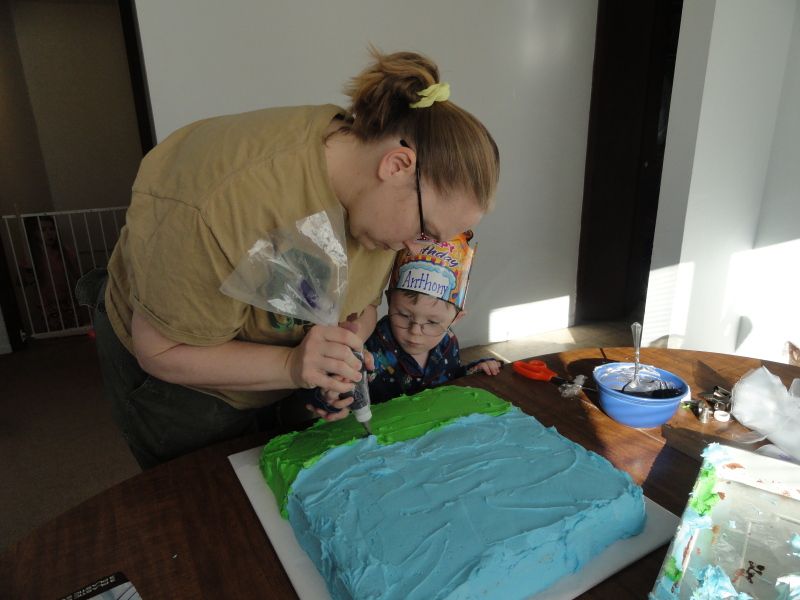 It's finished!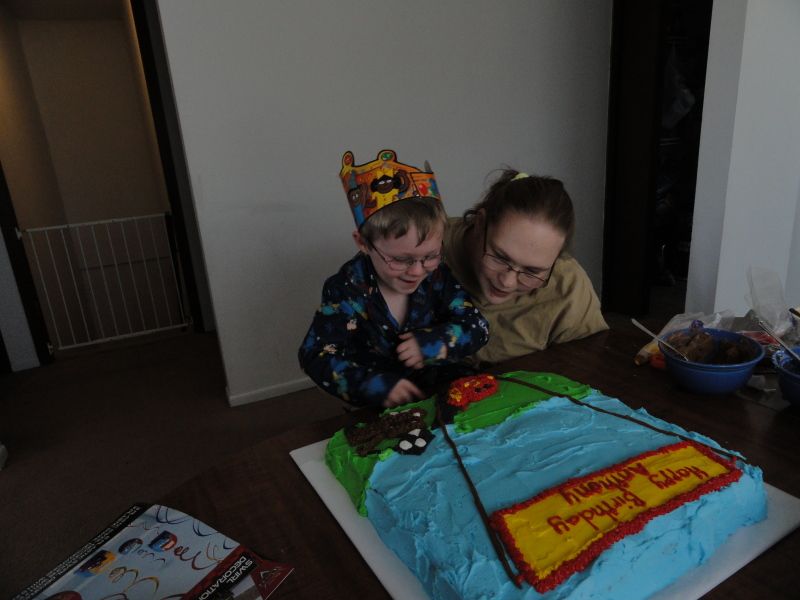 Ready to party!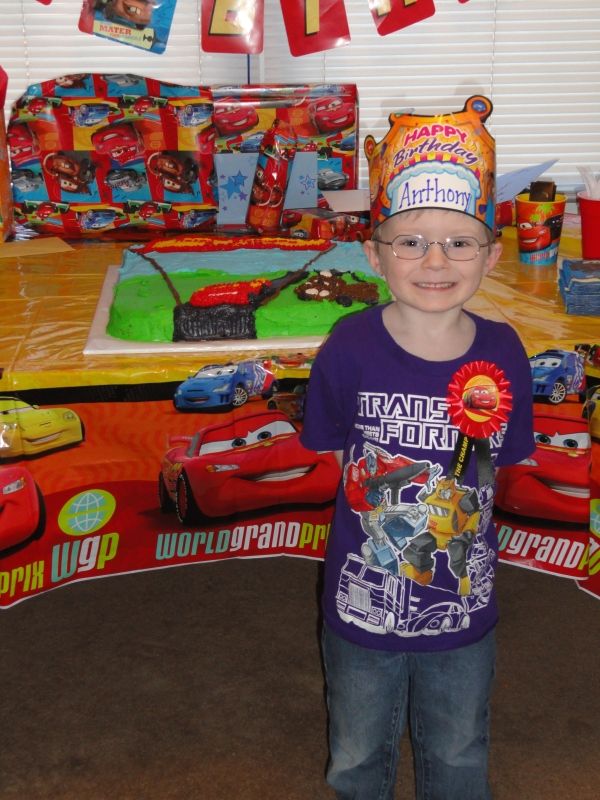 The cake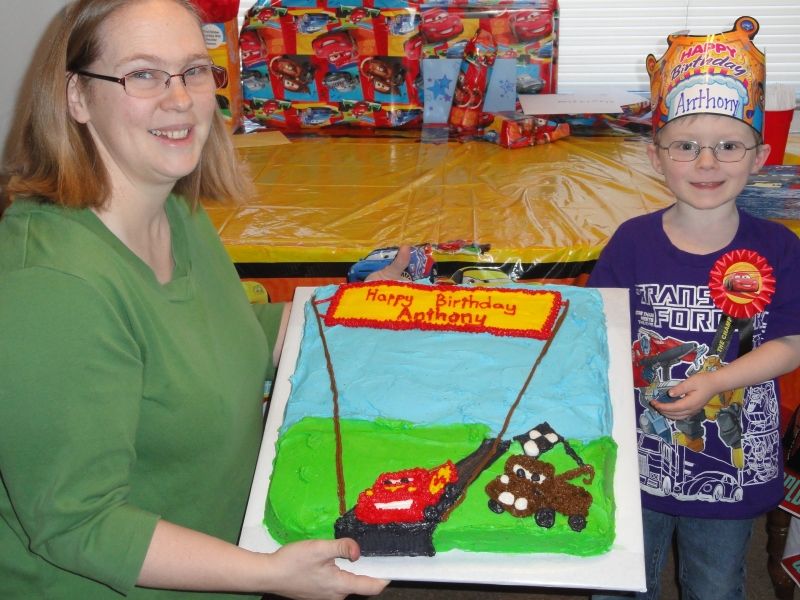 Spy Training!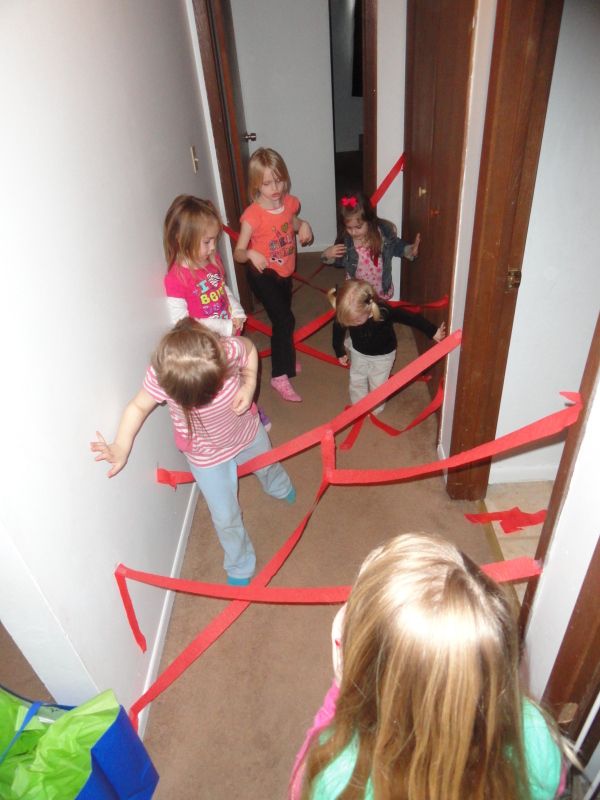 Happy Birthday Peanut!