I've dreamed of a girls day out for several years now and it Finally happened! I got to take my two Favorite little girls to the American Girl store in Chicago!
Nan and I, CJ and Lanie, and Abby and Savannah are ready to go, but Andon wasn't too happy at the thought of being left home! He did great though!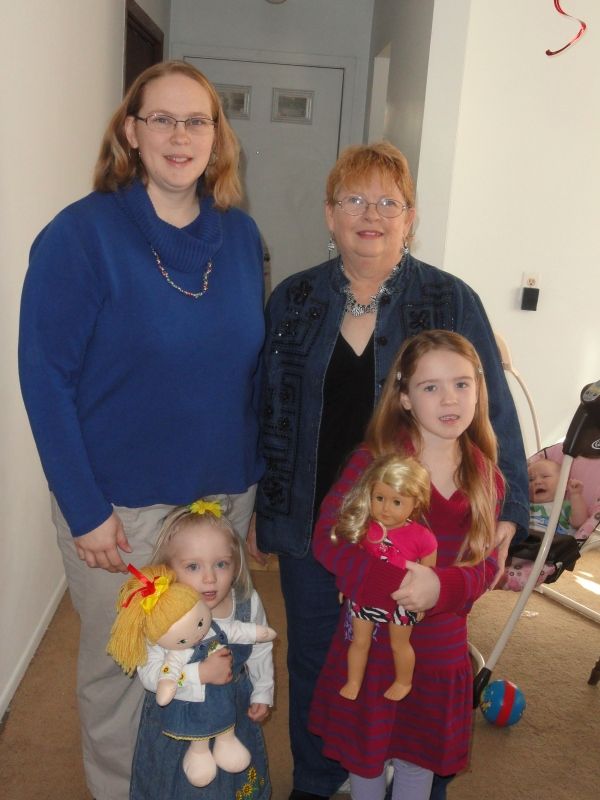 Nan spoiling us with matching jammies!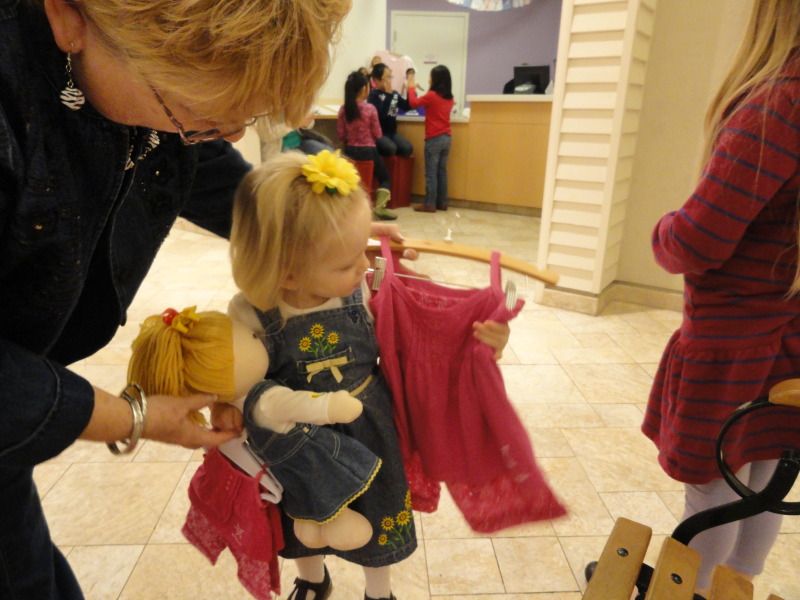 CJ got Lanie's hair done and her ears pierced.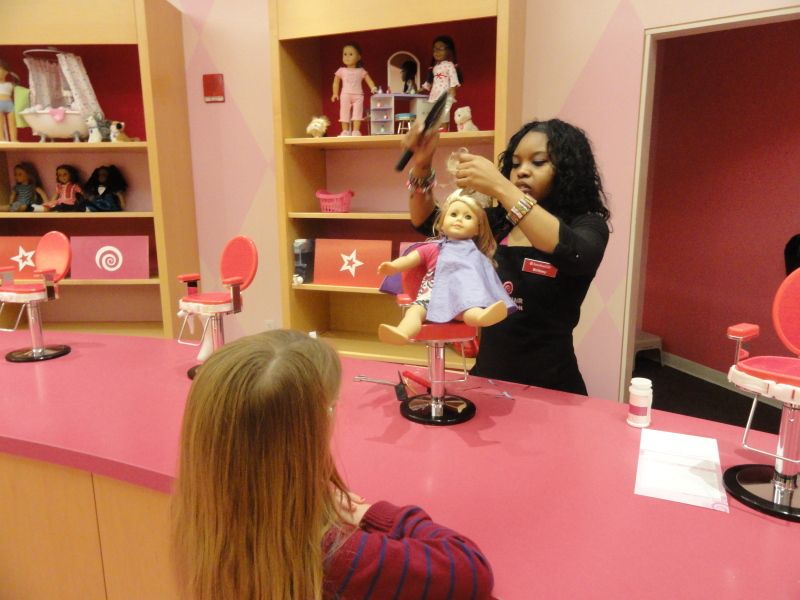 Beautiful!!!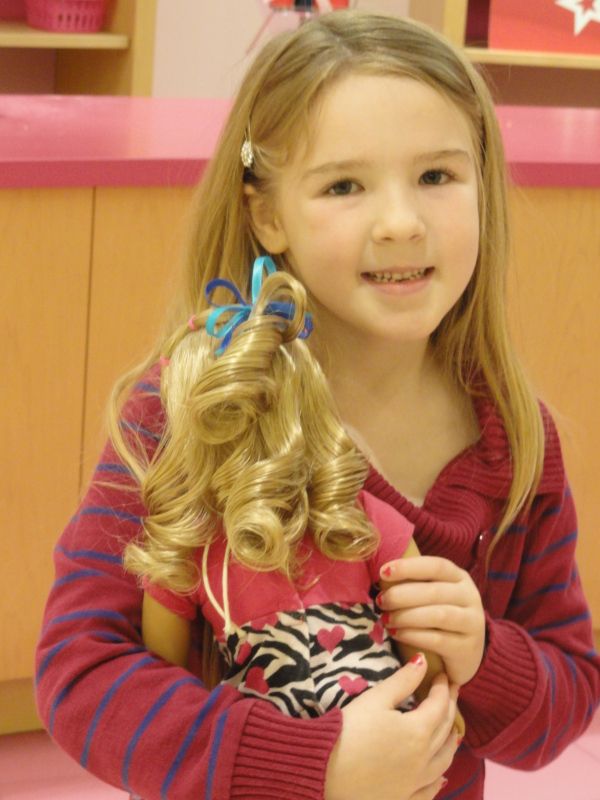 We had so much fun! Look at all those bags!!!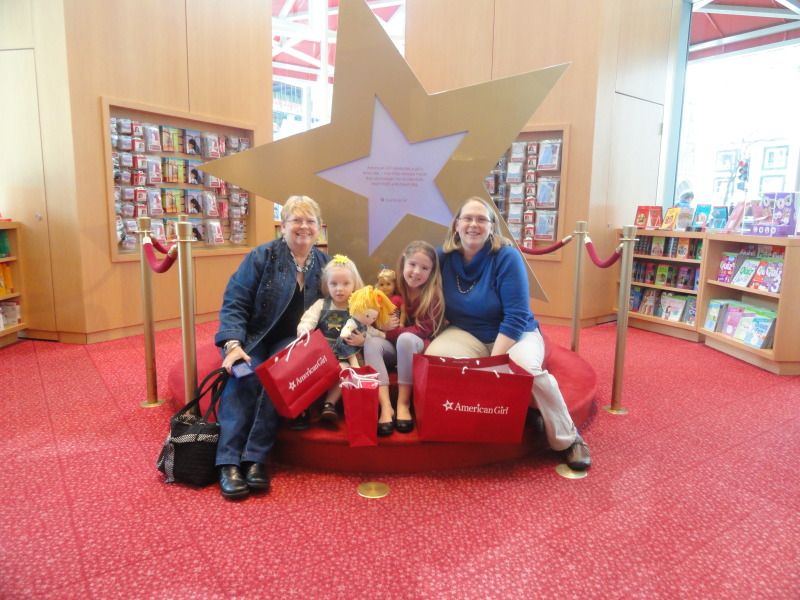 Our matching jammies!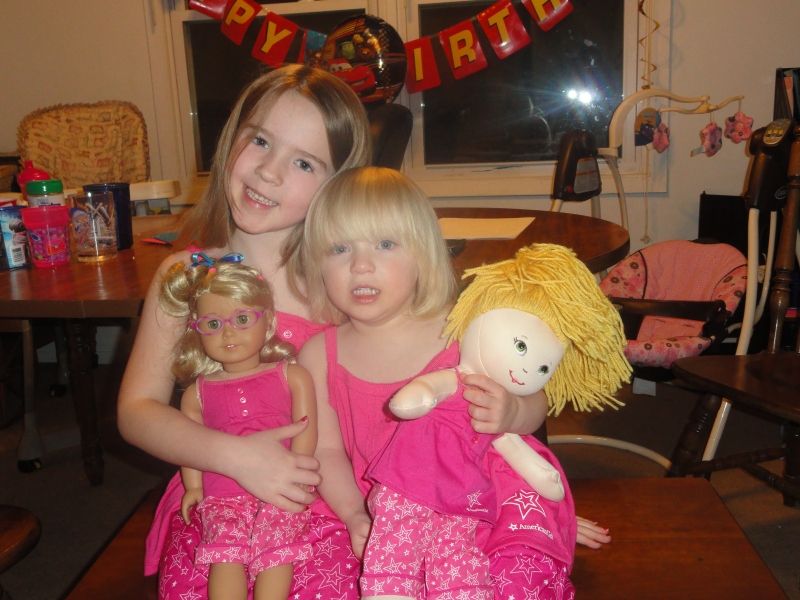 Precious girls! I can't wait to take them again!