We went to a really neat water park in the St. Louis area. Aiden loved it! He liked the lazy river, in particular when the buckets dumped on Mommy's head. He really loved the slide.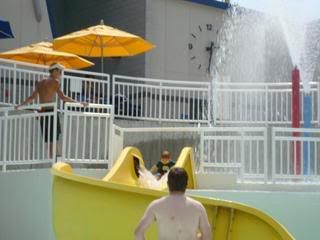 He had so much fun playing with his Daddy. He is a little fish. He could have stayed all day long.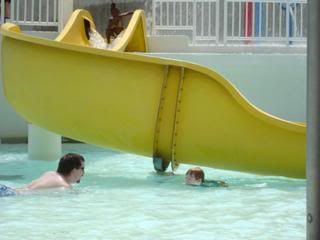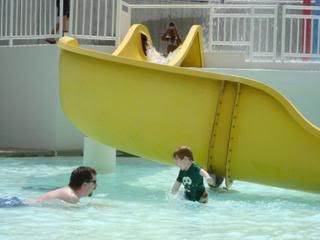 What about Anthony you say?
Well, for Anthony, the water park was a dream come true . . .