This past week we went to the State Fair. We had so much fun!
There were fire poles to slide down . . .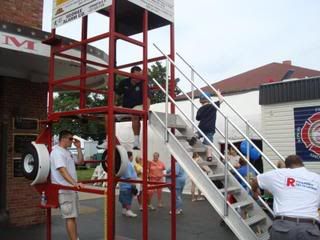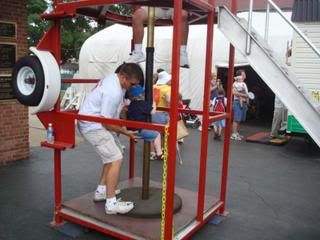 Then we went to see the Butter Cow! Isn't that cool? A lady carved this cow (and calf and skunks???) out of butter! She does it every year. I had heard about the butter cow before we moved to Illinois, but it was so fun to finally get to see it.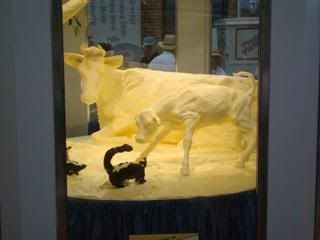 We played a little golf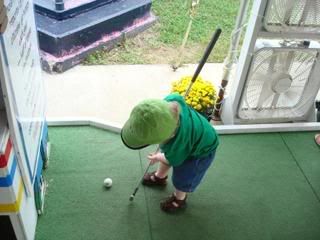 We were the first people there from Macomb, so we got to put a pin on the map.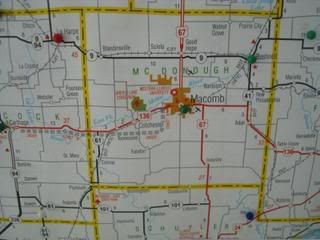 There were some beautiful flowers at one exhibit on wildflowers from Illinois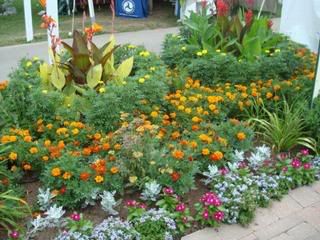 While Mommy looked at the flowers, Aiden and Anthony played some science games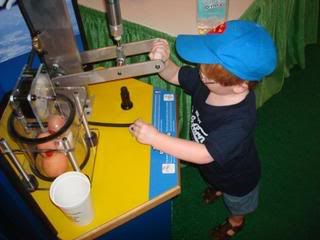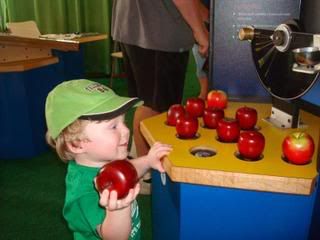 Aiden begged to ride the rides. We weren't sure how he would do, but he was tall enough for some of the kiddie rides, so we let him go. This is his first ride. It went REALLY fast!!! He Loved it!!! He was screaming, "Weeeee!!!!"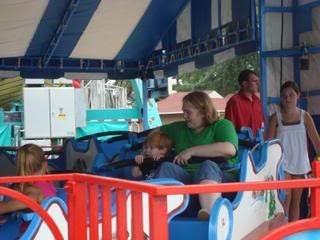 Then, the helicopters . . . If you look carefully you'll see that Aiden is having the time of his life and Anthony, well, not so much.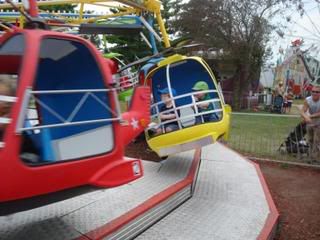 Then, the cars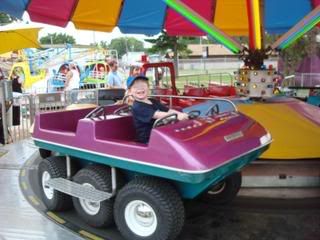 Then, the rollercoaster
Finally, Aiden endured the train for his little brother's sake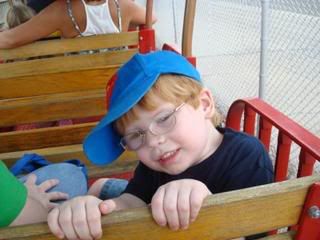 Anthony was very appreciative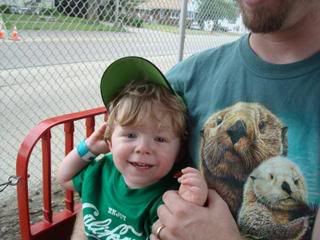 Then, it was right back to the rollercoaster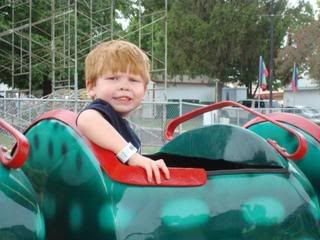 "I just can't watch Mom! Tell me when he's off!"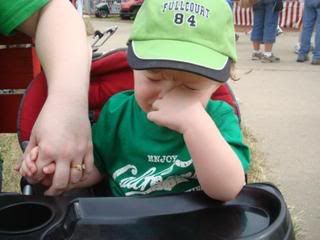 He had his hands in the air, but we couldn't get a good picture of it. He's like his Mommy. :) I love rollercoasters!!! I'm so excited! I finally have someone to ride with me.
"What? You let him put his hands in the air??? This is crazy!!!!"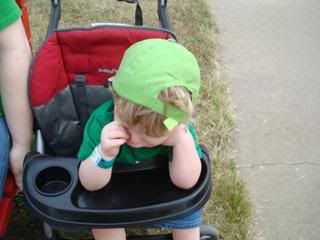 And back to the helicopter, alone this time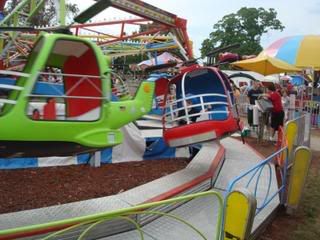 And one more car ride, a bug for Mommy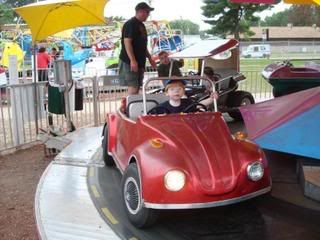 Finally, Daddy has gone for Fair Food!!!!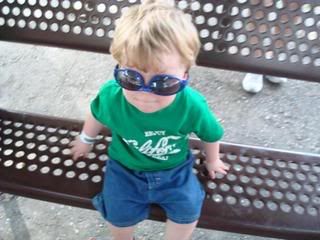 No picture of the funnel cake, the boys devoured it!!!