Look at me!!! (and my hair sticking up!)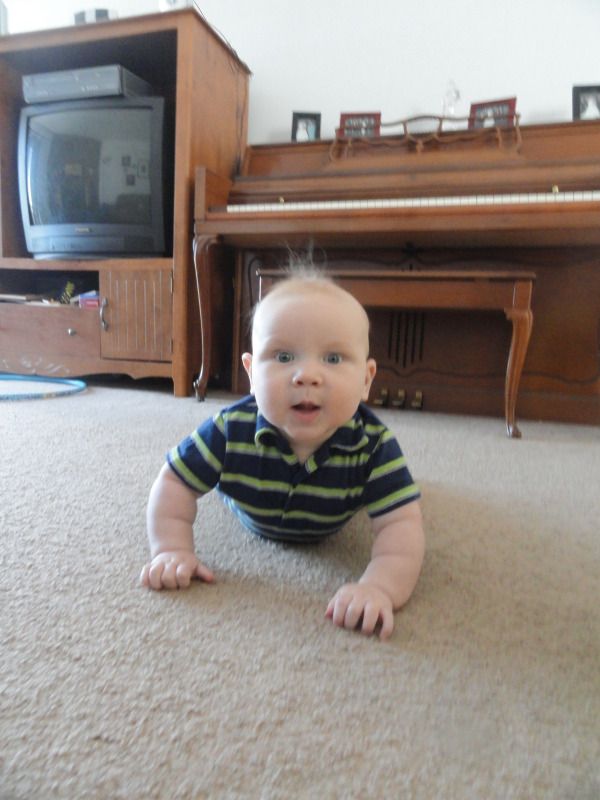 I can do this! I can crawl!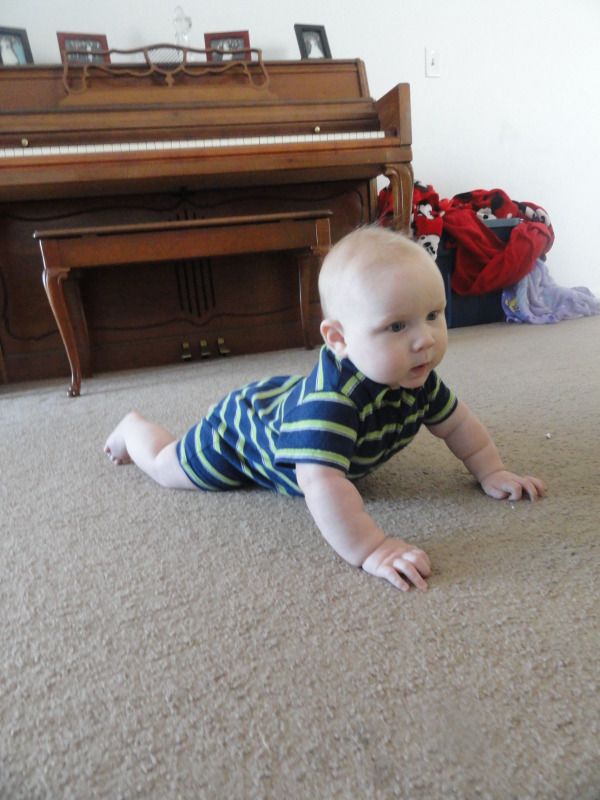 A little help here guys???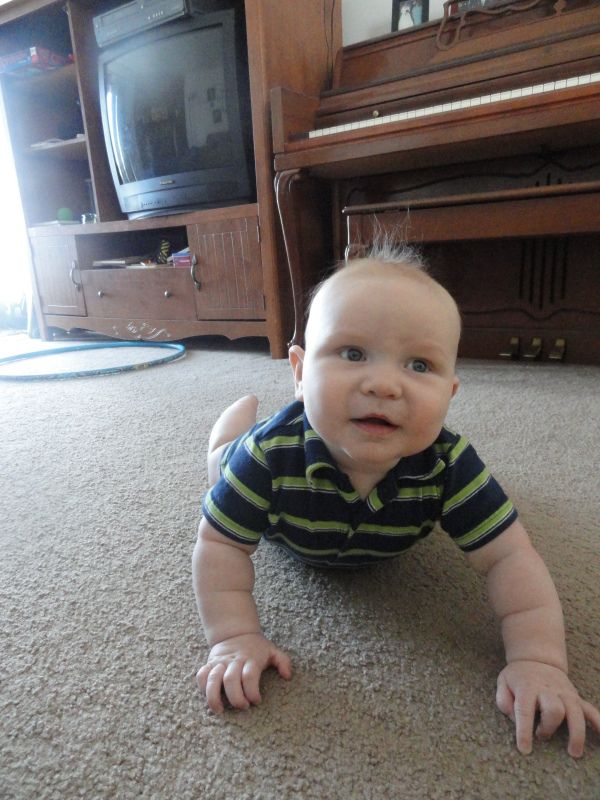 You can do it Baby!!! (She refuses to call him by his name, although we know she can say it.)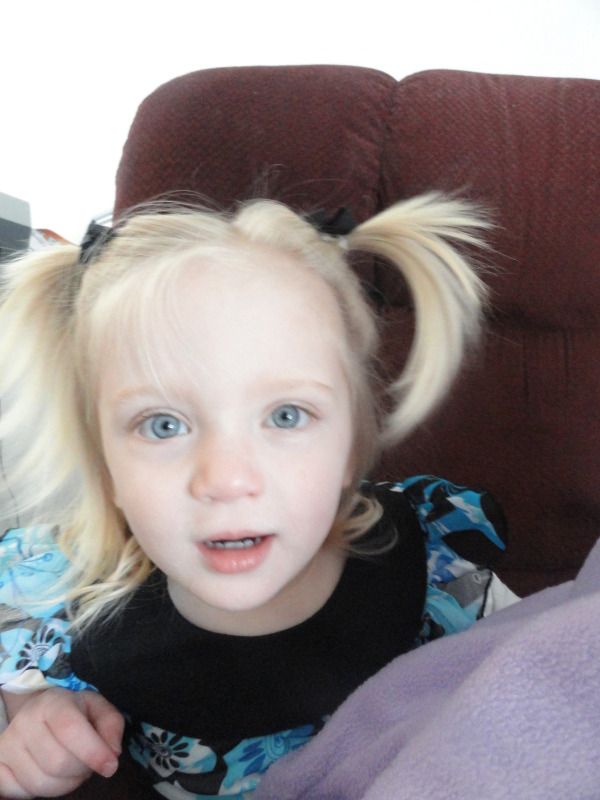 Go Andon!!!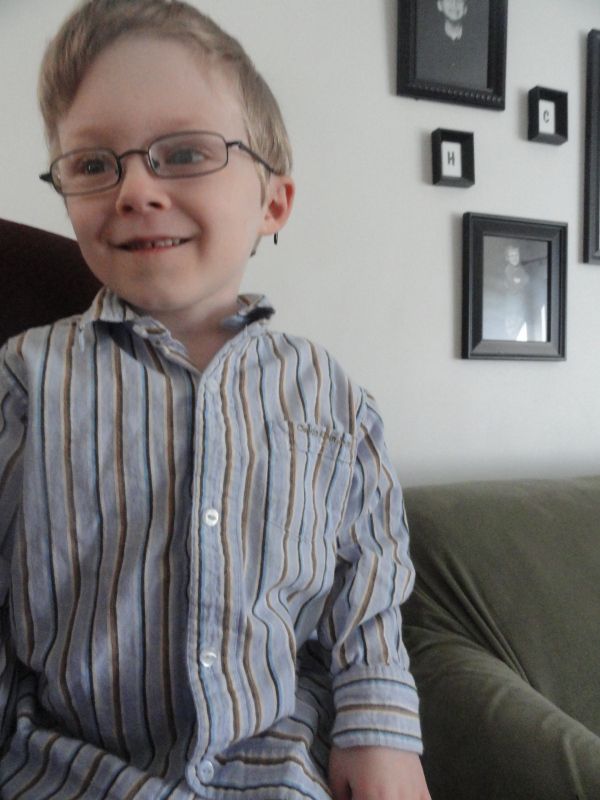 This is harder than it looks.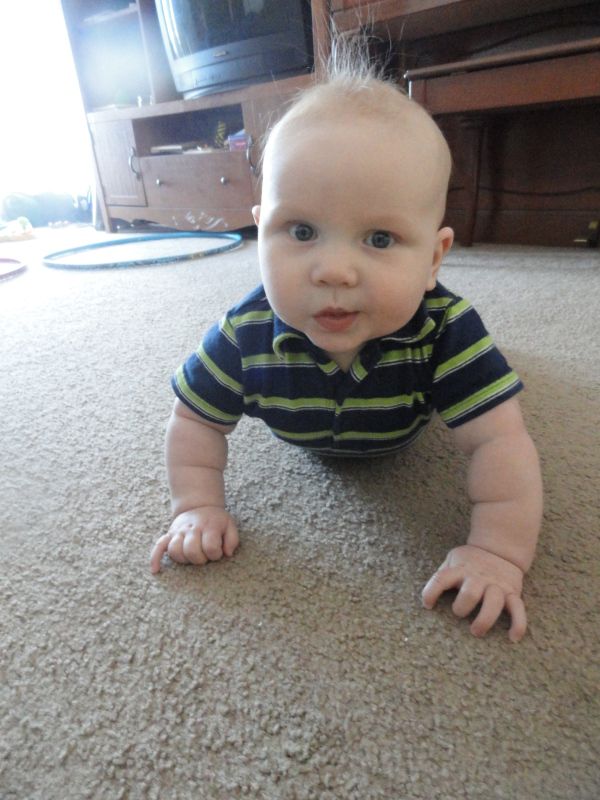 I'm not doing it.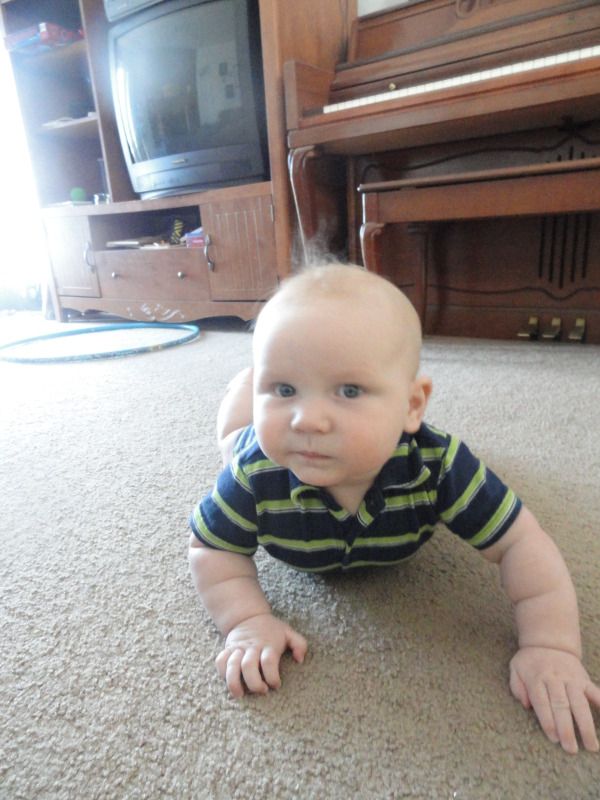 I'm done!!!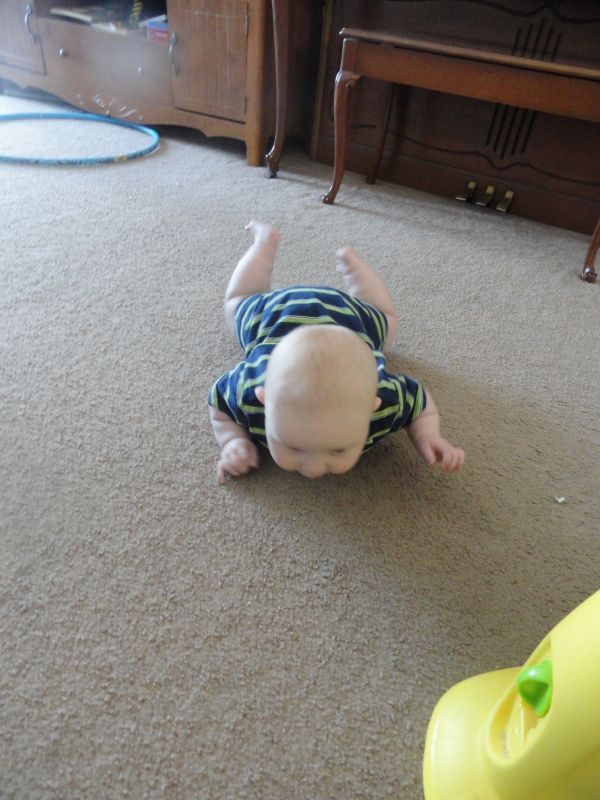 That wore me out! This being a baby thing is hard work!