Andon tried his first solid foods this week. We started with mashed up avocado.
Hi Mama, whatcha doing???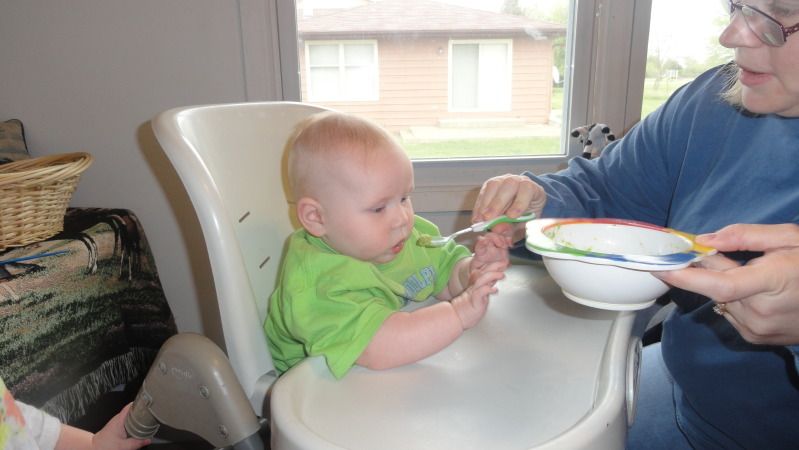 What the heck???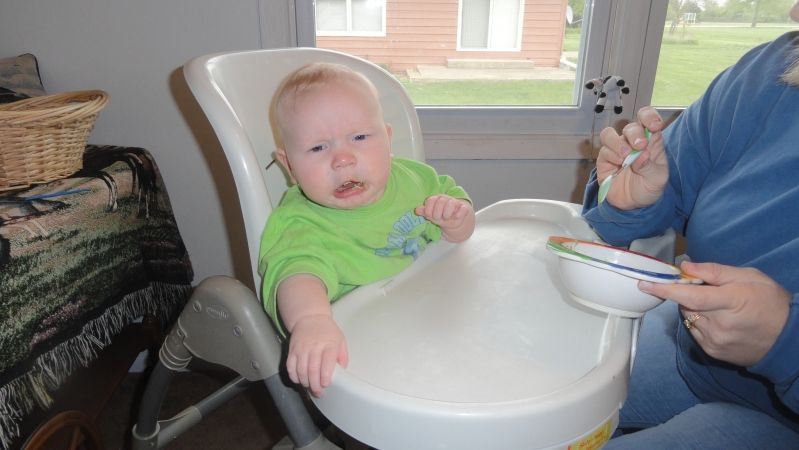 Hmm, not so bad after all . . .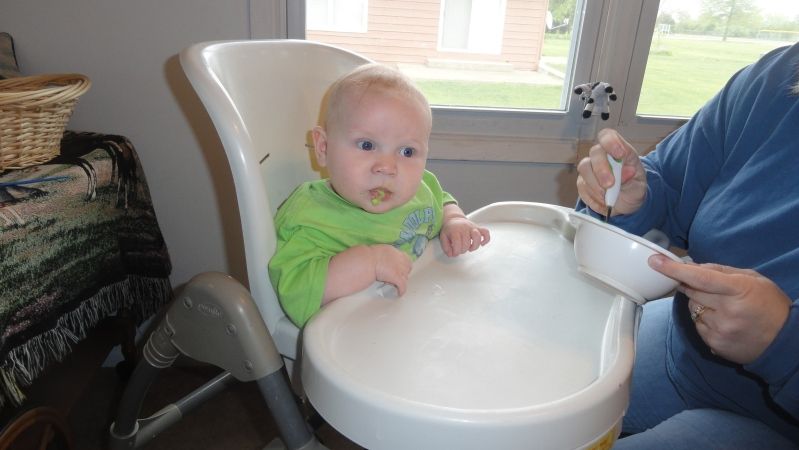 This is pretty good!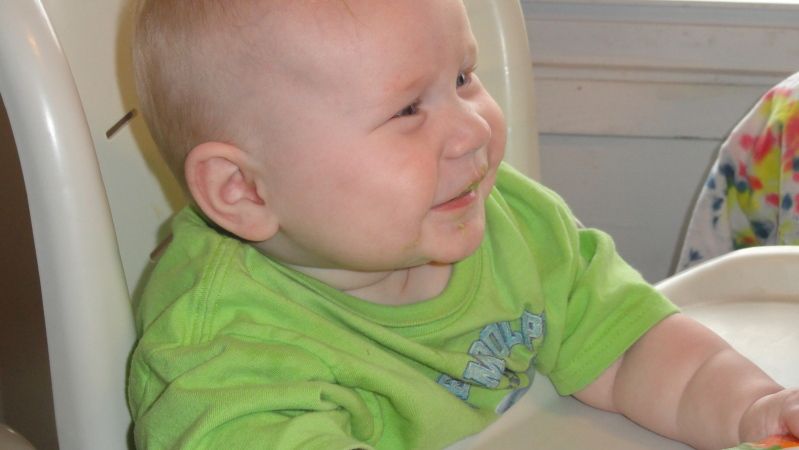 Faster Mama!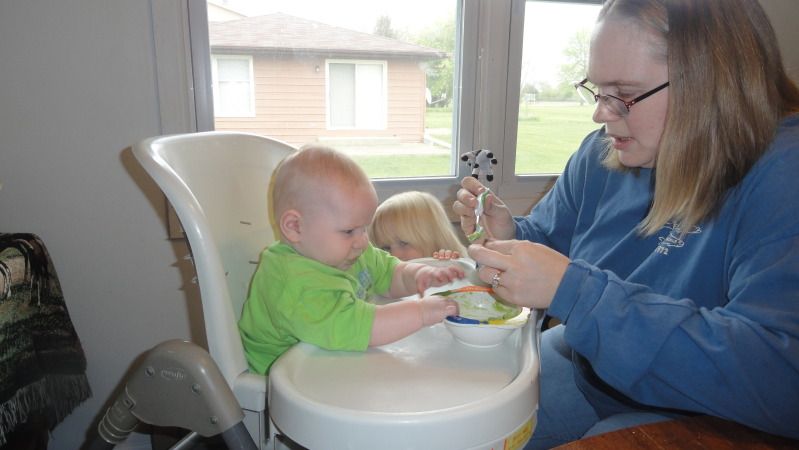 Here, I'll just do it myself!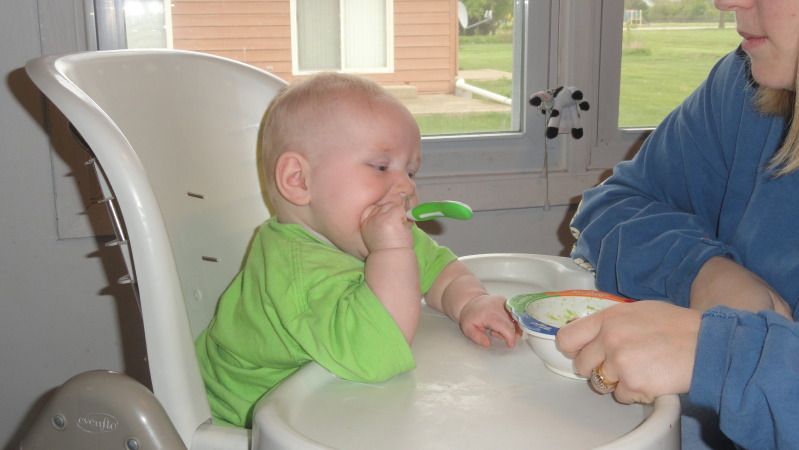 Back off Cat! You're not getting any!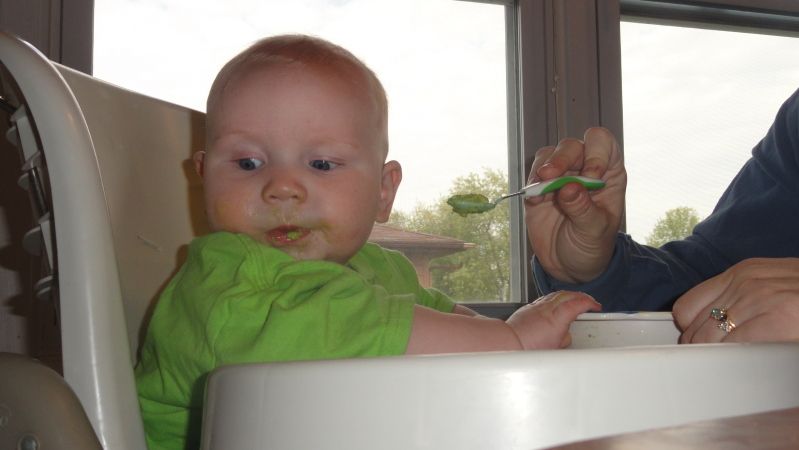 A meal and a facial! I like this eating thing!!!