A box from Nan and Grandaddy!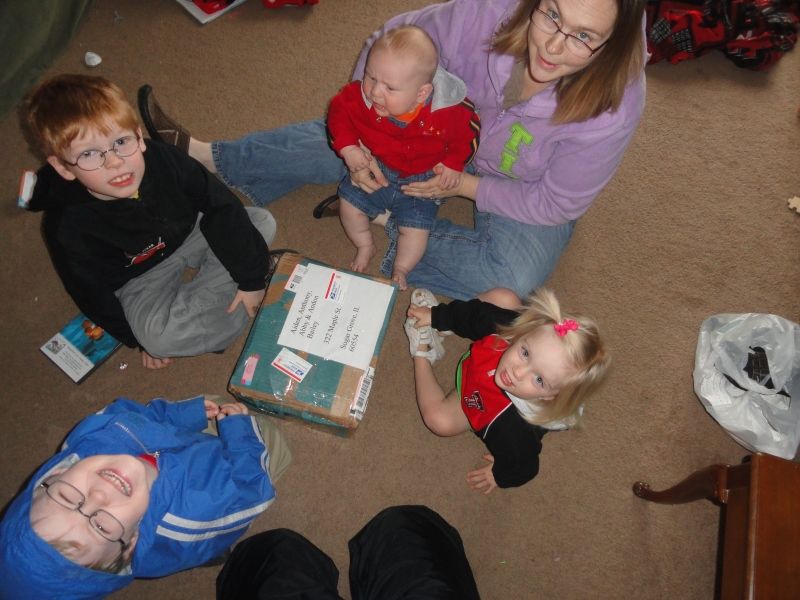 An egg!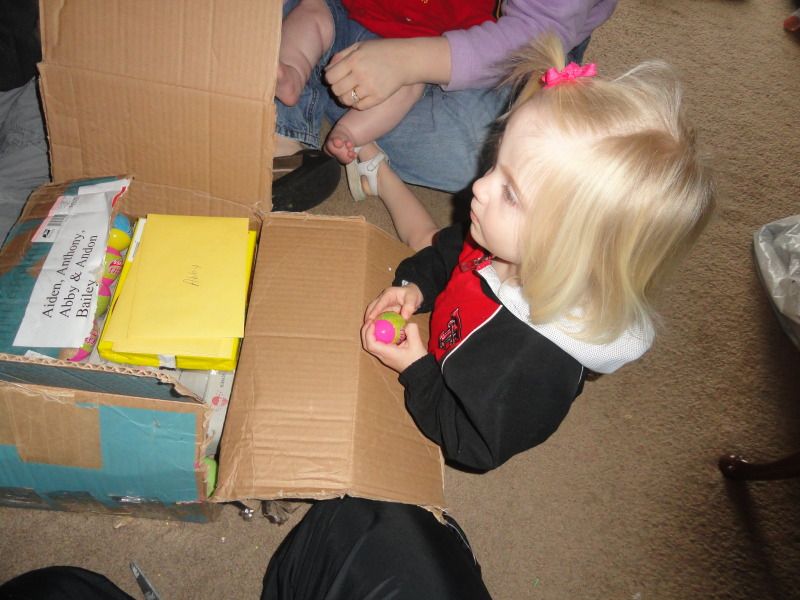 There were teethers in Andon's egg! You can see the drool on his face and how unhappy he looked. As soon as I opened that egg he grabbed a teether, shoved it in his mouth and started gnawing! He was much happier after that!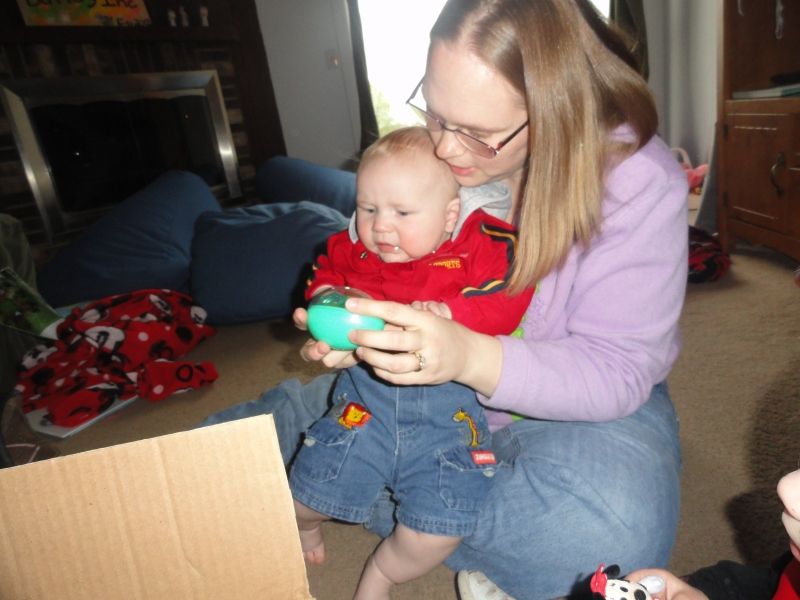 Hot Wheels!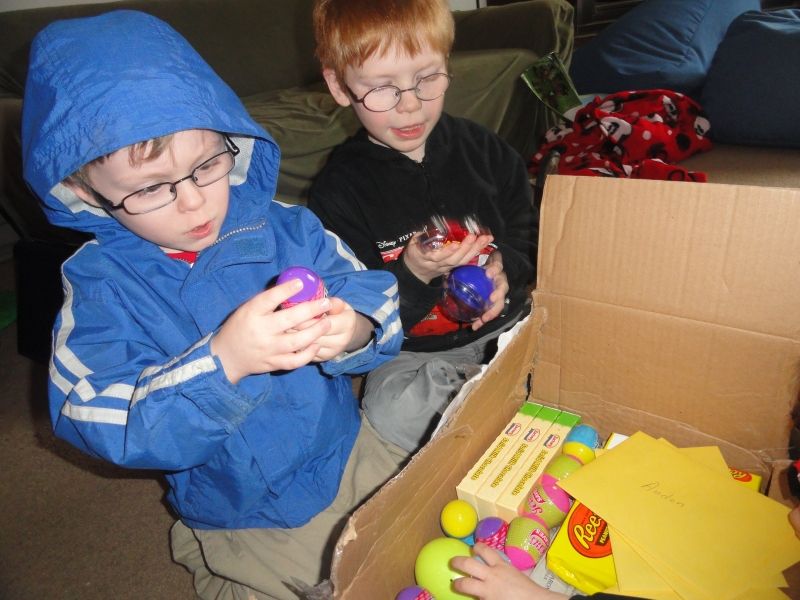 Thanks Nan and Grandaddy!!!