The Easter Bunny hopped by our house while we were napping!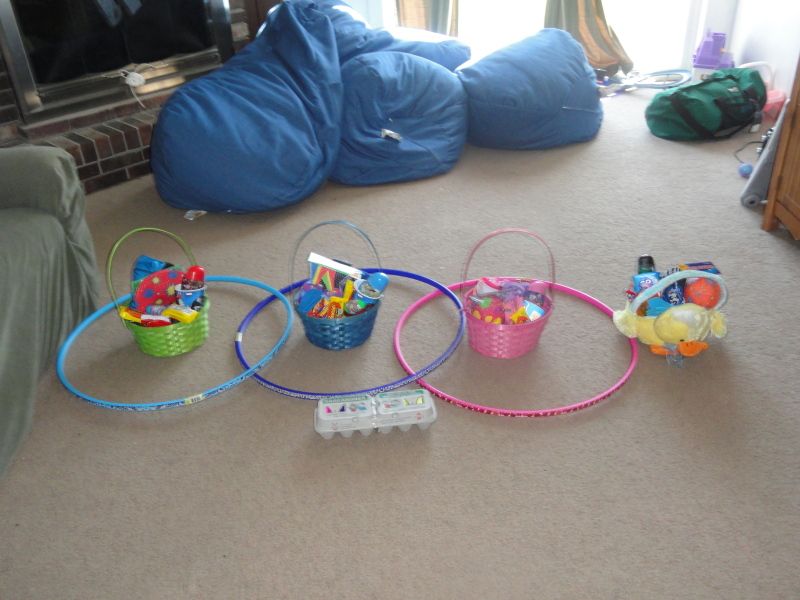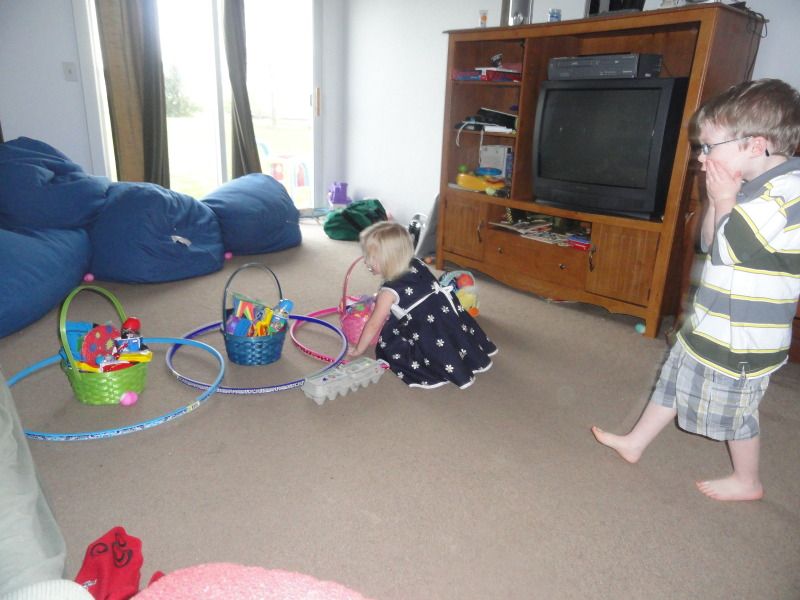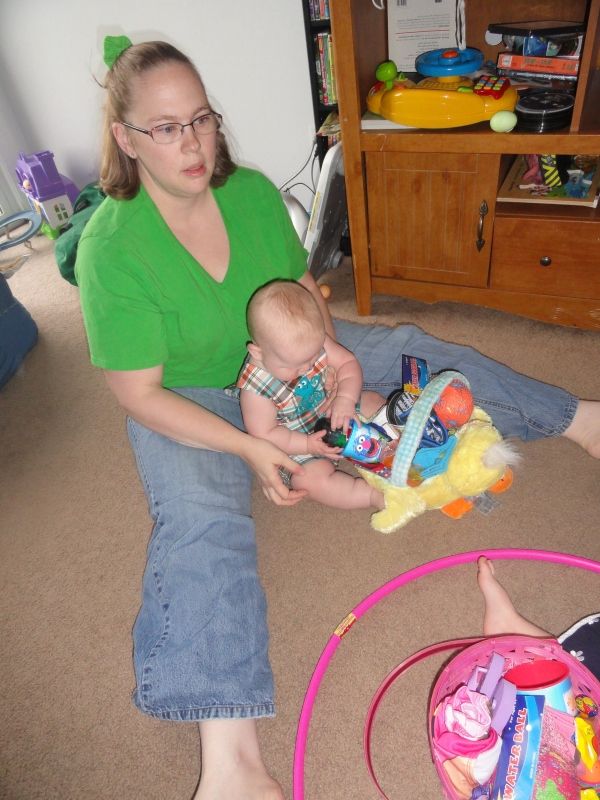 We got fun new socks!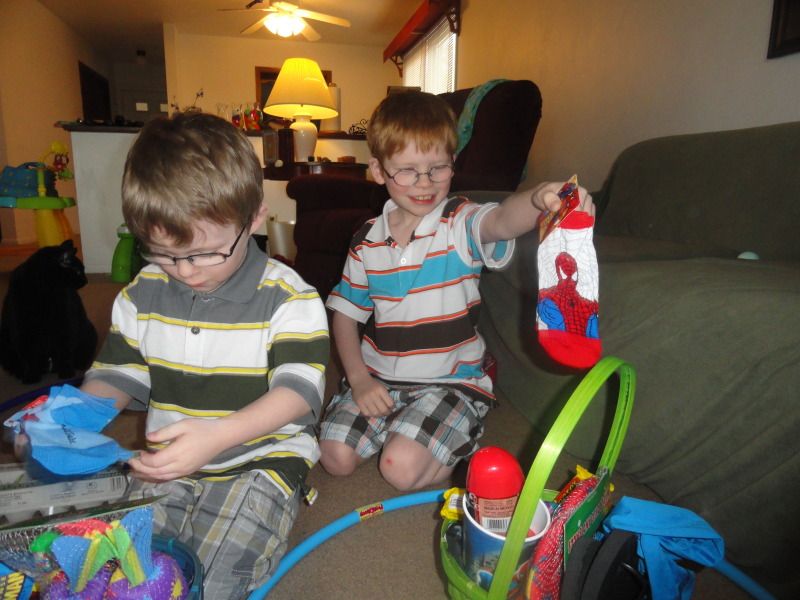 And flip flops and swimsuits!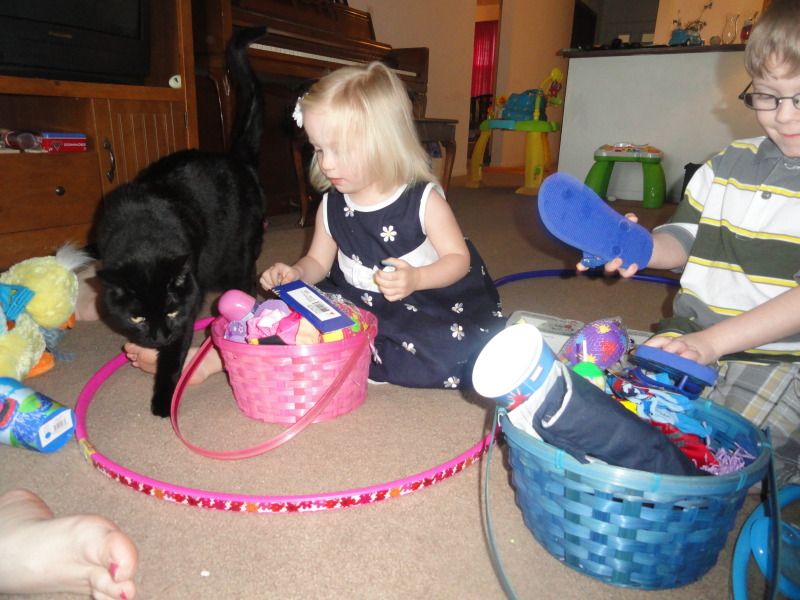 And chocolate!!!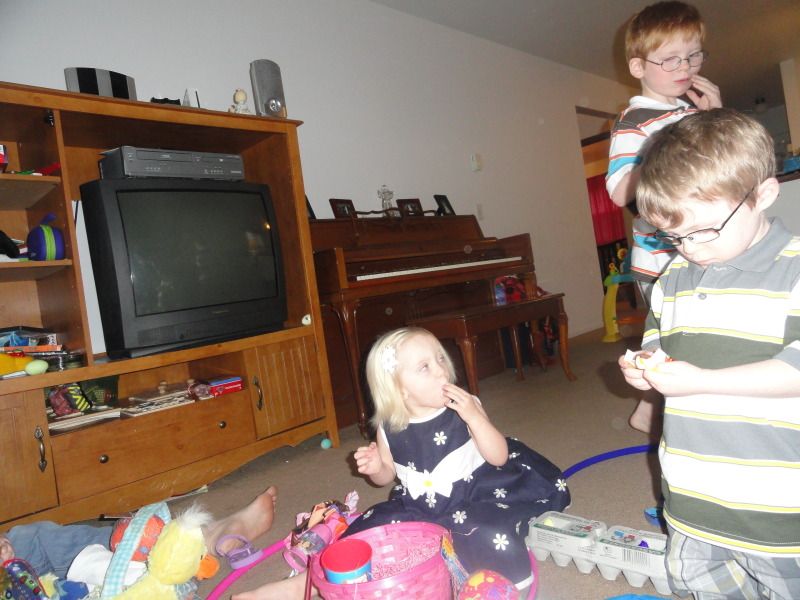 The Easter Bunny hid our eggs!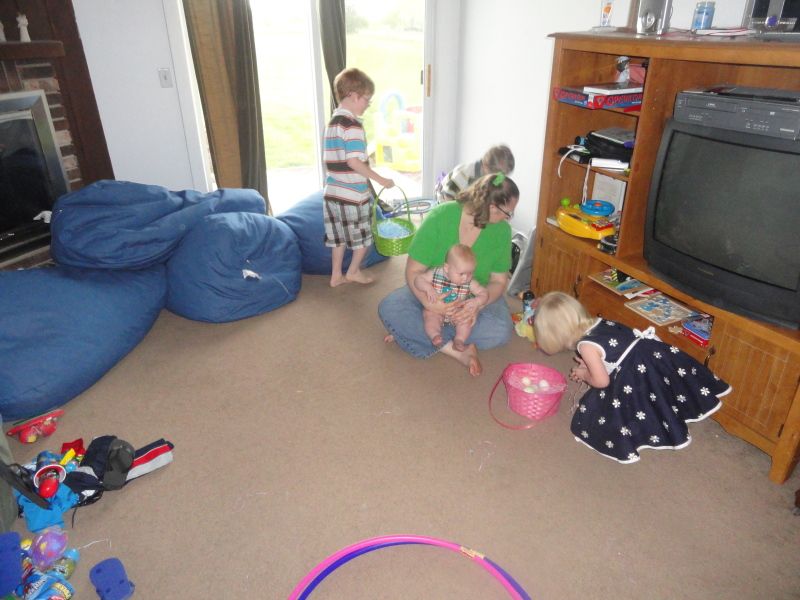 Andon found one!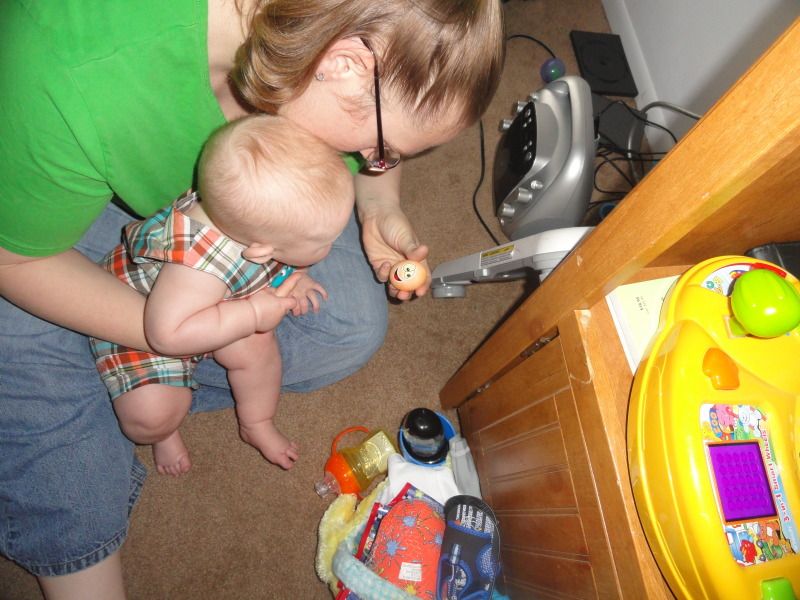 Looking for the last egg!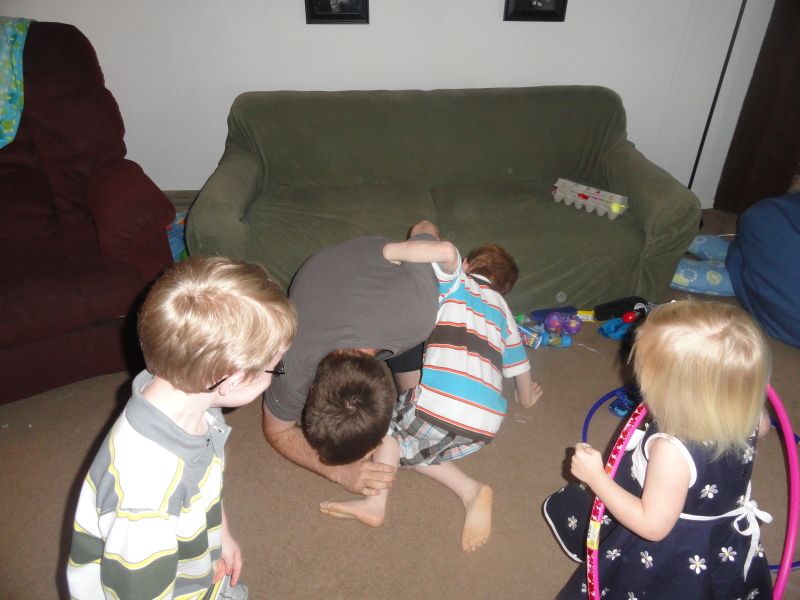 It's always in Daddy's pocket, just like Mommy's last egg was always in Pepa's pocket!