It's here! Time to go to school!
The boys are looking at their special placemats I made them. It has a prayer that says, "Father, help me as I go …
Your Son to serve,
Your love to show!"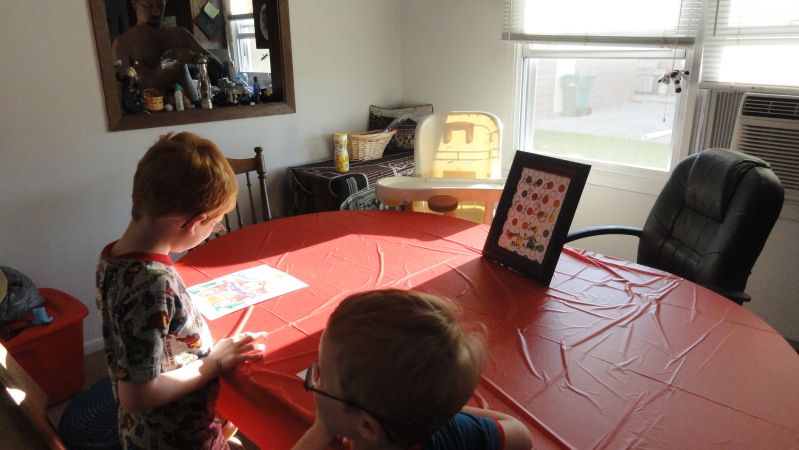 I think they are a Little excited this morning!!!
My big kids and their backpacks.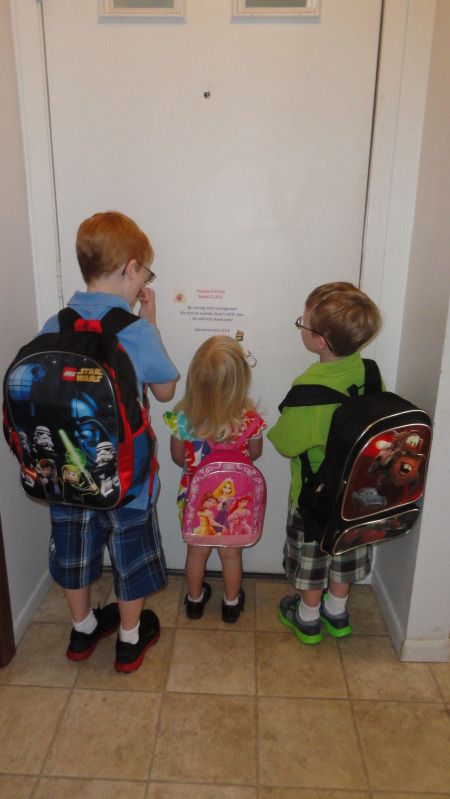 Anthony Joseph, 1st Grade, Miss Countryman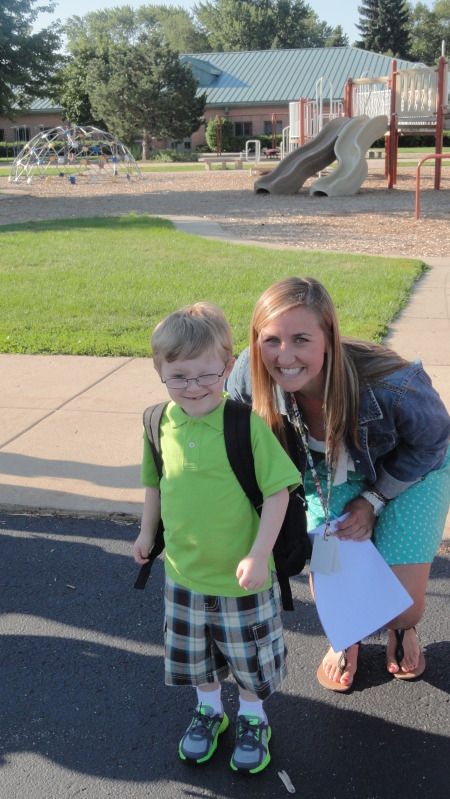 Aiden John, 2nd Grade, Mrs. Hinds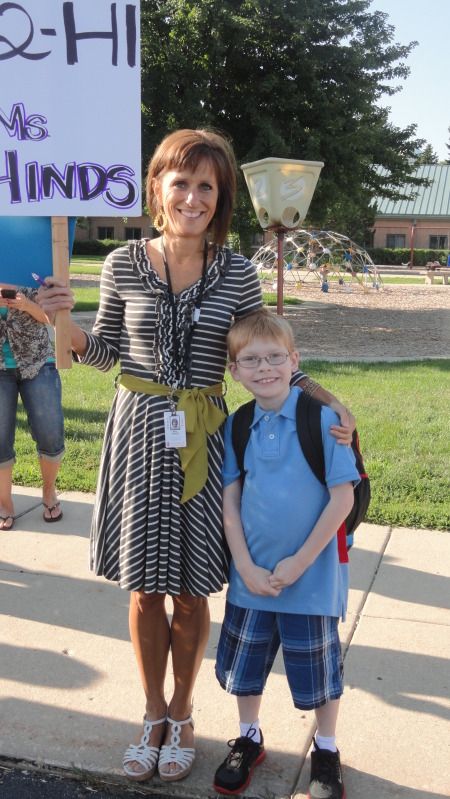 They marched off to their new classes. Abby cried and told us how "wonely" she was, so "sad and wonely" over and over. We felt so bad for her. We offered her a special snack before Mommy School, but she was still "sad and wonely." The longer she talked, the more I was worried she was going to be really disappointed in Mommy School. She wanted to know where my school was and how long it would take to get there. She wanted to know if she had everything in her backpack she needed for it. When I said Mommy school was at home she started crying again. We got our special snack and headed home.
If you remember, the night before I wasn't even prepared for Mommy school. I had No idea what I was going to do with her to start our school. I had planned to start with a letter a week of the alphabet as our theme, but I was starting that on Monday to coincide with our memory verses. So, I'm getting more and more nervous and she's getting sadder and "wonewier" as we drive. I prayed for God's wisdom and He blessed us greatly. First, Andon took a 2.5 hour nap! That was a blessing in itself! We also had Daddy to help take care of Andon if we needed him, since he was off work today. We started by coloring a "first day of school" picture.
Abigail Jaicee, 2 1/2, Mommy School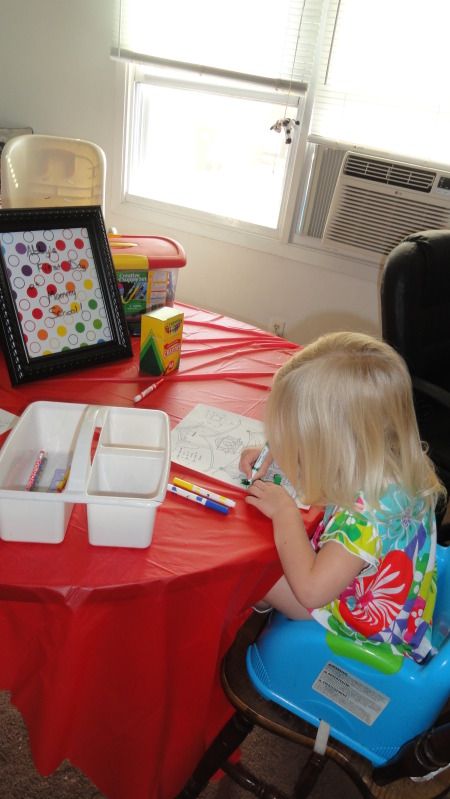 I was amazed at her attention to detail! She was frustrated I only gave her four colors, she need a certain color for the sun. We talked about the different colors. She traced her name that I wrote for her. Then, she picked up a crayon and wrote an A all by herself.
Finally, I decided to do some "science" with her. We pulled out the water balls (actually floral water beads) and she played with them while we talked about the different colors. We sorted, counted, squished, rolled, bounced, and played with them for a long time.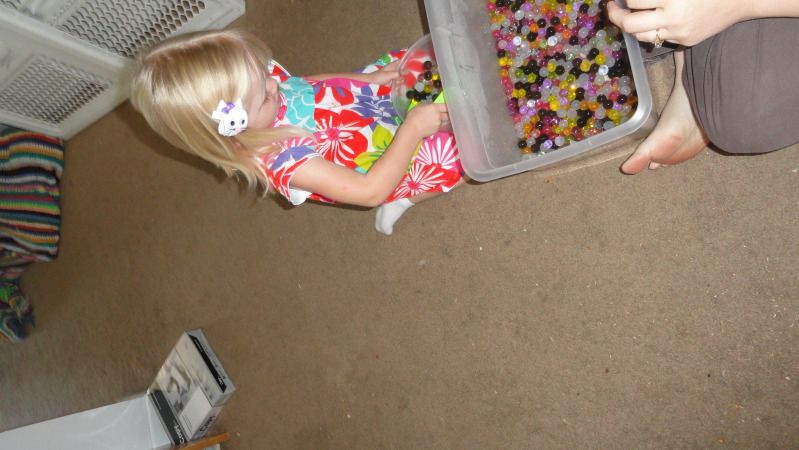 Mommy School lasted THREE hours!!! So much for planning a 15 minute time frame like I did with the boys! I love it! The only reason we stopped was for lunch and nap time.
However, this new little student was VERY excited to pick up her "boys" from school!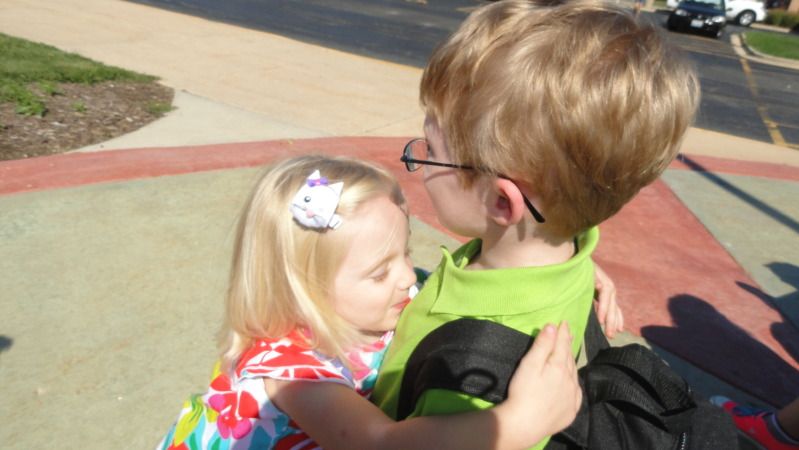 The boys had an excellent first day of school! We all went to celebrate with a special snack at McDonalds.