We have several wonderful traditions in our family for Christmas. One of my favorites is buying our Christmas ornaments. We choose ornaments for the boys and one for our whole family.
This year we finally bought ornaments for each of our babies in heaven.
Hannah Grace - December 18, 2005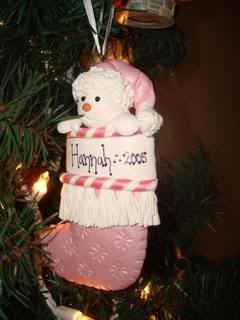 Colin Michael - August 25, 2006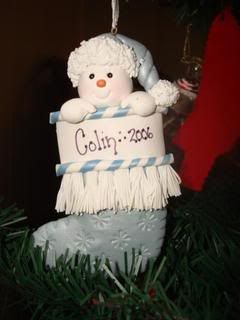 Airen Lee - November 1, 2007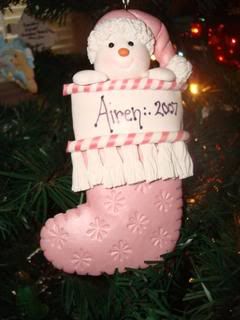 Dash Liam - August 11, 2008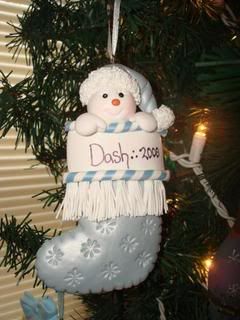 I did great picking these out and telling them what to write on them, until the man stopped and said, "I've never seen Airen spelled like that." My immediate thought was, "I've never seen her either." We finished and I cried a little, but am so happy we finally were able to do this for our babies.
We looked high and low for the perfect ornament for our little boys. For some reason, these mischievous little rascals jumped out at us. I just love them!
Aiden's
Anthony's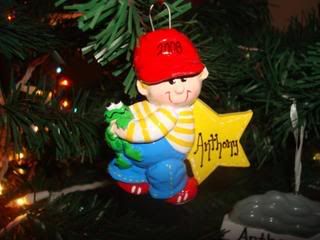 And here is our family ornament.
We definitely feel like we're living in an igloo!!! It's been cold here! We're excited because today it got up into the 20's!
What is your favorite Christmas tradition?