We had snow, snow, snow! Ready to go play! Doesn't he look like a Smurf???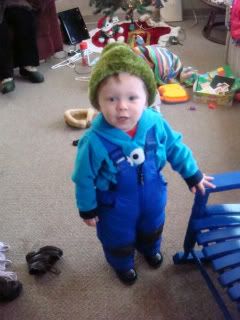 First sled run of the season! You can't see him, but Aiden is in front of Daddy on the sled. Unfortunately, the camera battery died after this picture. Aiden jumped on a sled and went down the hill all by himself before we knew what had happened. He loved it and is now a sledding solo Pro!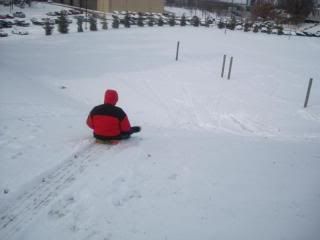 My sweetheart brought me roses! The beautiful sunshiney color makes it hard to believe it's 9 degrees outside right now!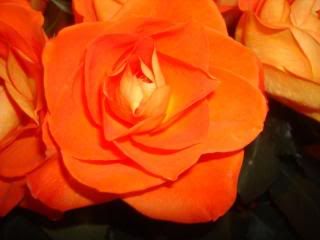 First Snowcream of the season!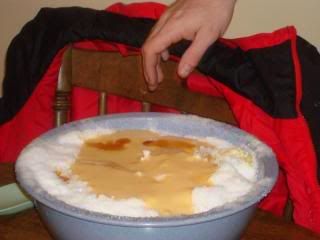 Hey, this is yummy!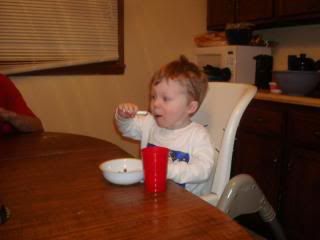 Mmmmm, goooooooodddd!!!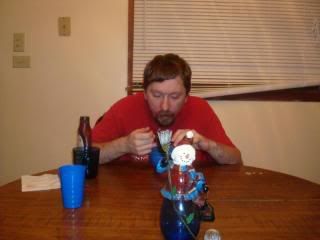 YOU SCREAM, I SCREAM, WE ALL SCREAM FOR SNOW CREAM!!!!!!!!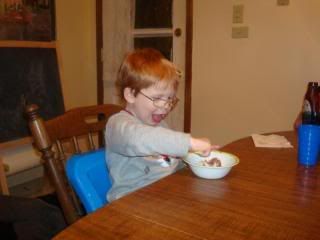 Aiden made Puppy Chow for his gift to his Preschool teachers! What? I have chocolate where???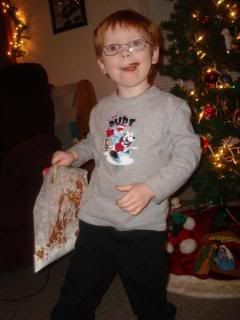 Preschool Christmas Party was so much fun!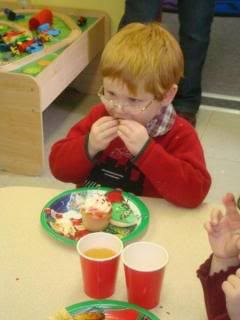 Aiden giving Mrs. Cindy her present. He was so proud!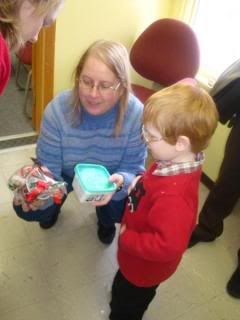 Happy 3rd Heaven Day Hannah Grace! We miss you baby girl!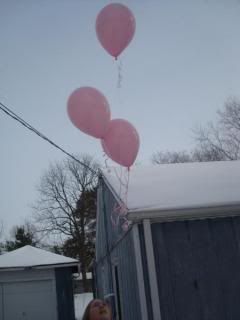 Ice Storm 20008

So, I didn't sleep much last night. I spent the majority of the night praying my huge tree in the front yard didn't go through our windows. Here are a few pictures of the front of our yard!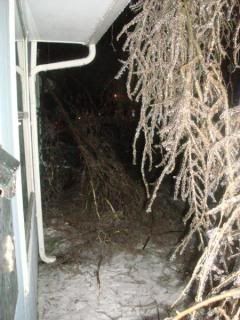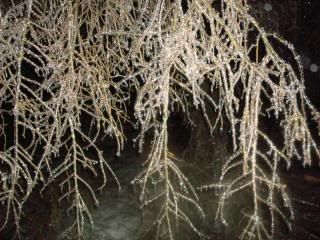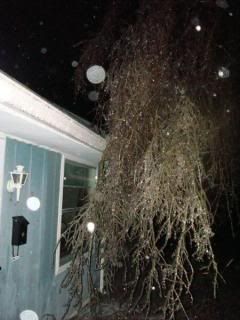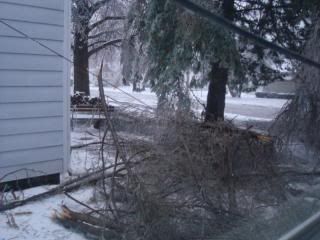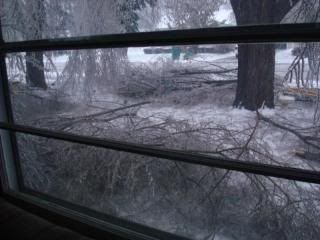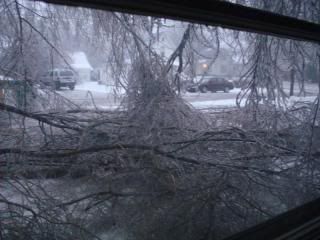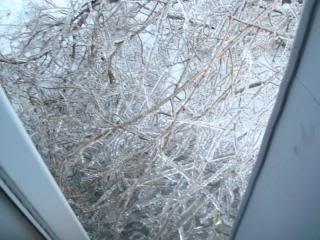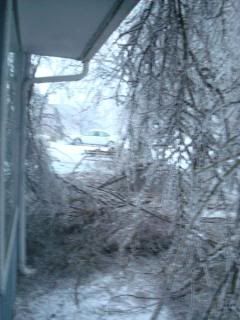 So glad we're all safe! But not looking forward to the clean-up!!!!