We had a wonderful Christmas Day! Here's a glimpse of our day in pictures!
Presents!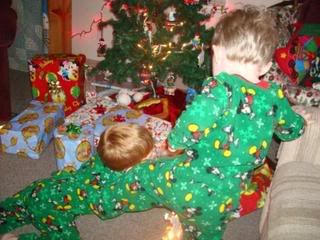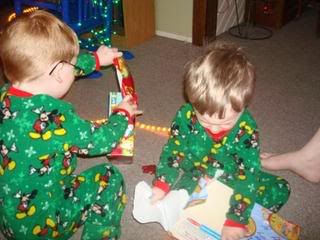 Guitar! Aiden's favorite gift.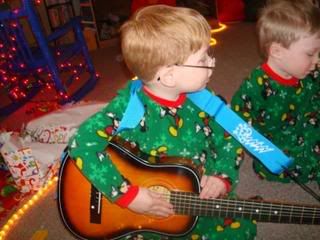 Anthony's favorite is his camera. I don't have a picture of that though, because evidently the camera has changed a bit since Aiden got his last year for his birthday. Instead of taking the AA batteries that Santa bought for it, it required AAA batteries. Poor Anthony didn't get to play with his main gift on Christmas day.
My favorite gift. My sweet husband handmade this placard for our business. I am the CFO (chief financial officer) and co-founder of Bailey, Inc. I am the CEO for AJ2, the subsidiary company of Bailey, Inc. He used my "clients" to give it a "hands-on" feel. I love it. There's more to it, but I have to finish assembling it. I'll take another picture when it is hung.
Stockings! Both boys picked up their really cool Mickey Mouse underwear that Santa was really excited about, looked at it, threw it aside and continued to look for something fun! Ha!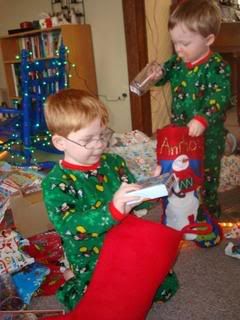 Ball!!!!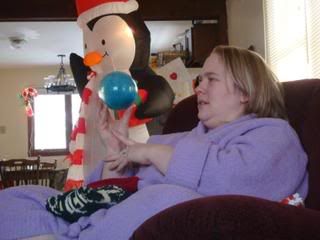 Anthony was so excited because he thought Daddy got a box of wipes!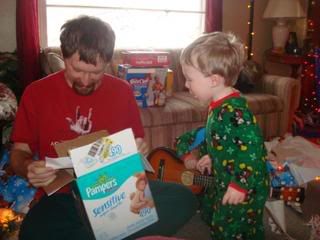 Cooking!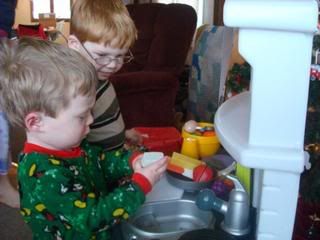 We all got really neat shirts from Mimi and Papa! They have Cracker Landing on them. That is the name of the house on Little Gasparilla Island, our favorite place in the world. I love the shirts!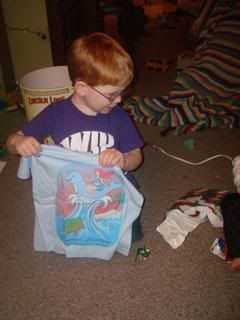 Merry Christmas!