Our notebooks to record our theories, observations, and results.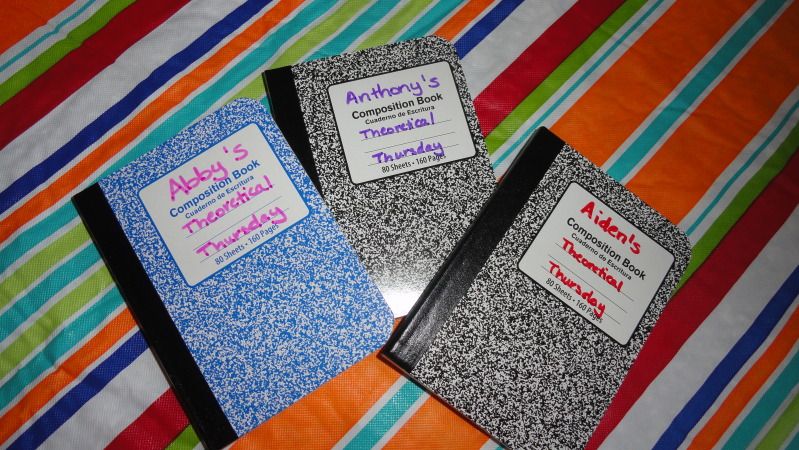 Write down what you think will happen when we shake the heavy cream in this cup. Some of the theories were "it will explode" and "it will spill." Luckily that last one did not happen!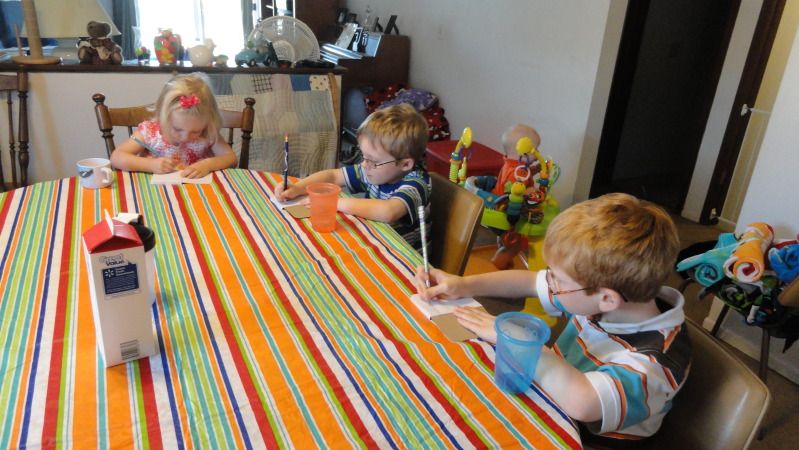 Shake it!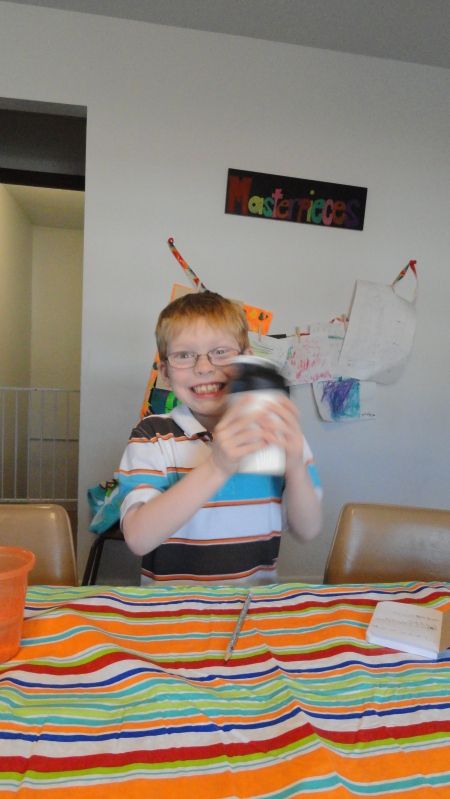 Shake more!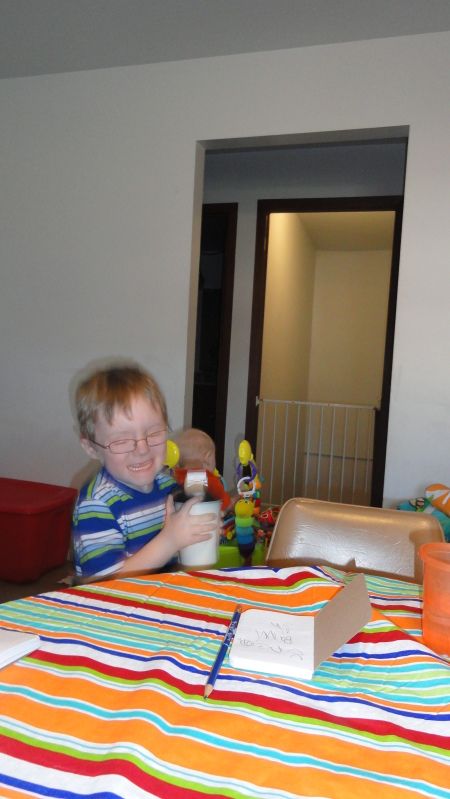 Ack! Pass it, don't throw it! Keep shaking it! (I love this picture!)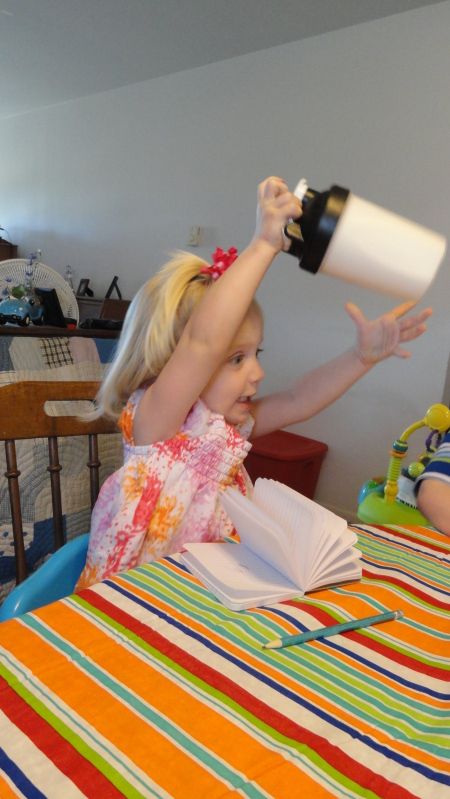 We made butter!!!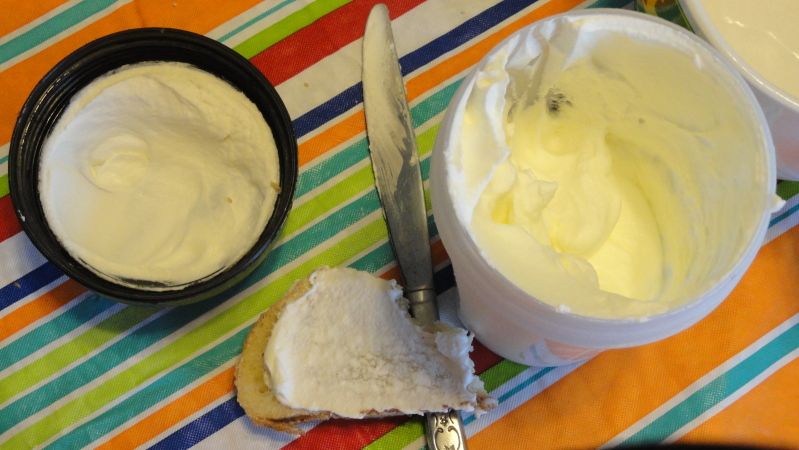 "Yummy!" He licked all of the butter off and didn't eat the bread. Then, he asked for a plain piece of bread and ate it. That's taking my "keep my food separate issue" to a whole other level!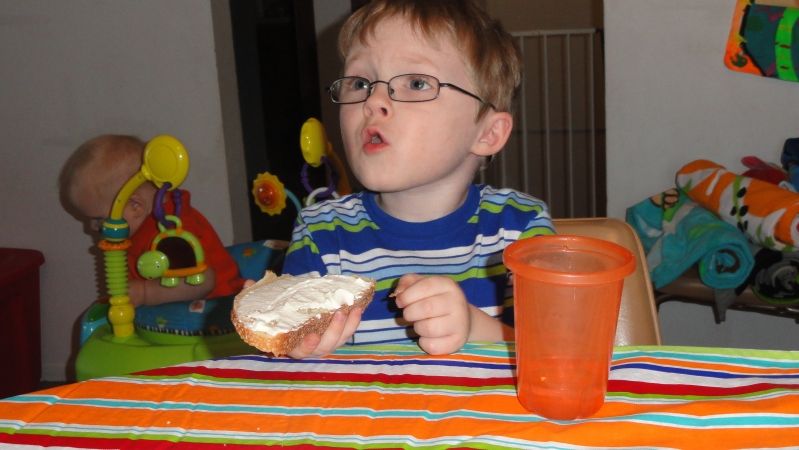 "Can I have more?" We believe Aiden is in a growth spurt. He ate his lunch and Anthony's lunch, three pieces of buttered bread, and five helpings of lasagna.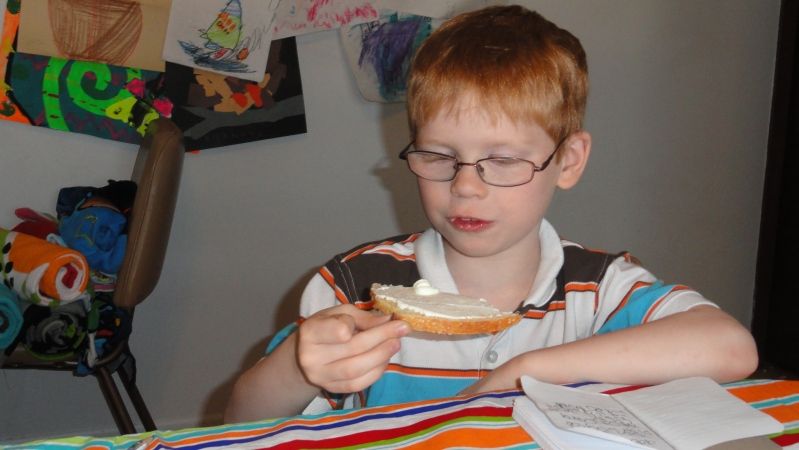 "Mama 'dis good!" Abby scraped the butter with her finger and licked it off. She didn't eat the bread. She cried when I wouldn't "more budder" her bread.