Each of our days this summer have a theme. I have some goals I would really like to accomplish this summer and the themed days will help keep us all on track. Now, I highly doubt that we will stick to those themes one hundred percent all summer, but I like having the guide to help us be intentional. Our days are:
Ministry Monday
- do an activity together that helps share Jesus love with others
Time to Read Tuesday
- visit the library, read a book, listen to Mommy read
Wet Wednesday
- something involving water, swimming, water balloons, cooking with water, ice
Theoretical Thursday
- a science experiment, journal about our theories and results
Field Trip Friday
- go somewhere, Brookfield Zoo, The Shedd Aquarium, Chicago Children's Museum, on a hike, to a park
Super Saturday
- intentionally left vague, but I have a long list of ideas, crafts, projects, and family trips
Sensational Sunday
- filled with church activities, but I knew if it didn't have a name the boys would be disappointed
Today was our very first Time to Read Tuesday! We took a walk from our home to the Library. The boys got their very own library cards!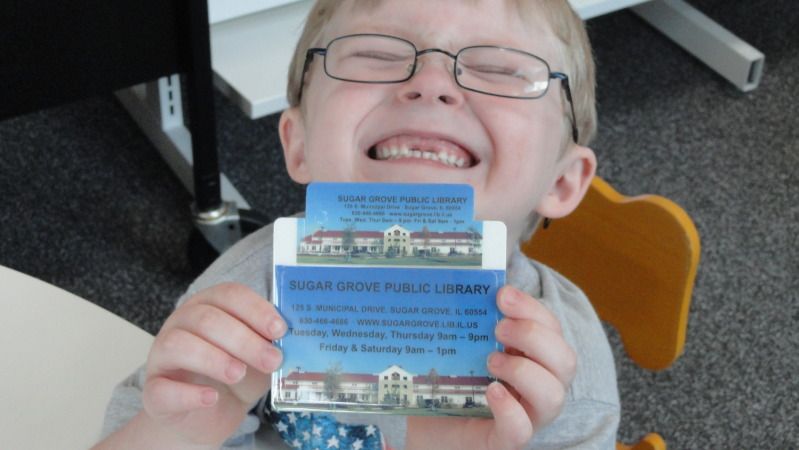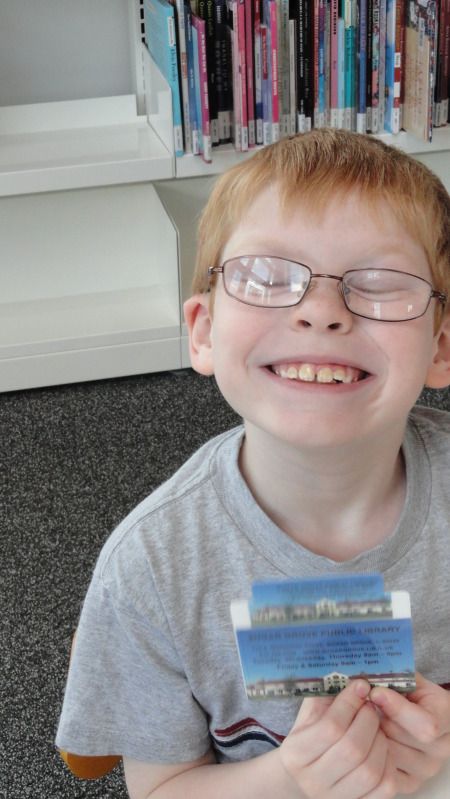 We all read books and made some new friends!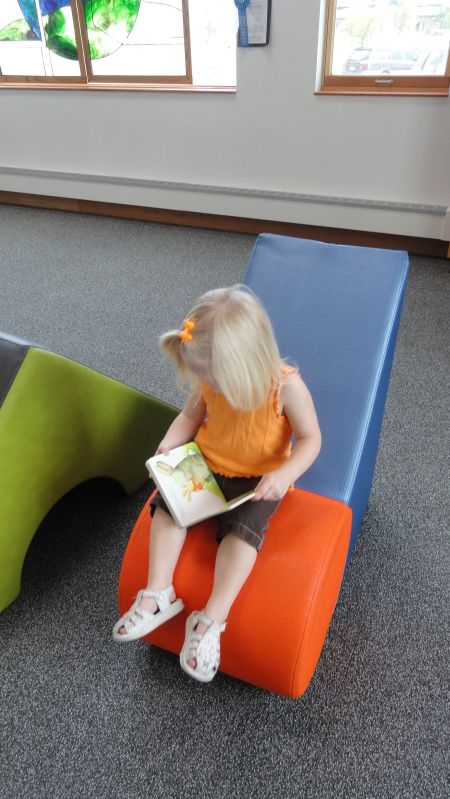 We each picked a book and checked it out. Then, we had a snack and walked back home. Some of us were more excited by the library trip than others. He still got a book to bring home though.