Dear Papa, Mimi, Grandaddy, Nan, and Mema,
You have two of the most incredible grandsons! I was pondering today how much I love my boys. They both have such incredible compassionate hearts, astounding intelligence, and such humor! They are truly amazing little boys.
As I was pondering, I began looking through old pictures. Yep, I'm a little sentimental and emotional today, don't know why. It began to occur to me that we've taken alot of pictures in their short lives. It also began to be very clear that one of you is in each of those pictures about seventy-five percent of the time. I am amazed at the lengths you go to for these children. I am so blessed by your love for us! That the boys are incredible is a true reflection of you.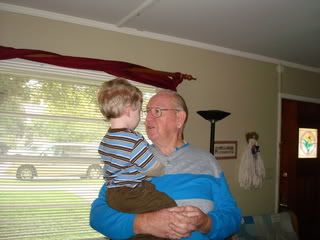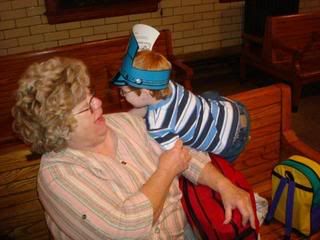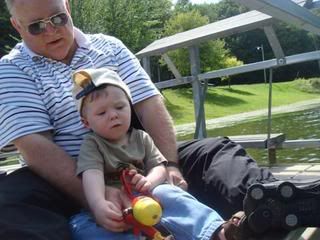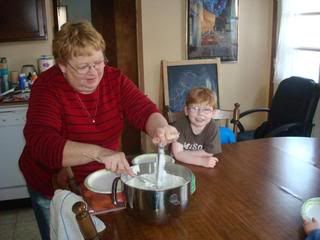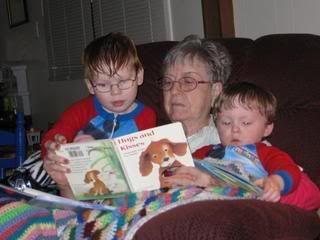 Each of you has taught them something very special. Sometimes it's even something Patrick and I approve of! :) Seriously, you have opened doors to widen their horizons and I truly appreciate that. Thank you for the phone calls, the packages, the cards, the gifts, and the traveling to be with us. Thank you for "thinking outside the box" when it comes to gift giving! Thank you for making sure they are taught manners and music. Thank you for making sure our home has a small library for them! Thank you for encouraging them in their interests. Thank you for respecting our decisions as parents! Thank you for listening to them and for having inside jokes with them. Thank you for keeping up with what they like to do! Thank you for staying with them in order to allow Patrick and I to date. I've watched grandparents that do not want to have anything to do with their grandchildren. I truly don't understand that. I'm so glad that is not the case in our family. I love that you jump at the chance to spend time with Aiden and Anthony.
You love without restraint. I cannot tell you how much you are loved in return. Our boys talk about all of you constantly. I wouldn't have it any other way. I love all five of you more than you will ever know. But, I love you even more for loving my babies the way you do! I know I don't tell you often enough, and I'm sorry, but I thank you from the bottom of my heart!!! You are awesome grandparents!
Angie