My sweet red head turned five in January. Unfortunately, I was in the hospital. He graciously agreed to move his party until Mommy and Abby could be there. We really enjoyed his Transformers party! A lot of wonderful friends from preschool came! Nan made a yummy cake! We all had lots of fun, here are a few pictures!
Games!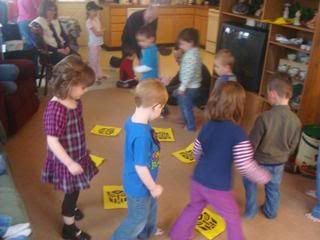 Bumblebee Cake! It had working lights.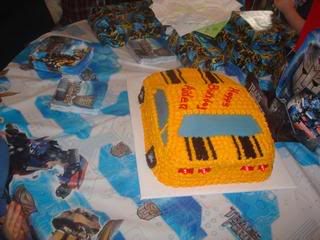 Eating cake and ice cream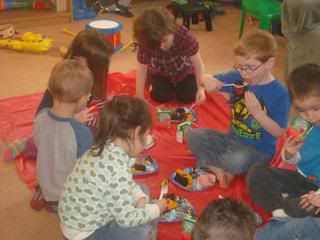 This picture cracks me up! It looks like he is praying over Aiden. Too funny!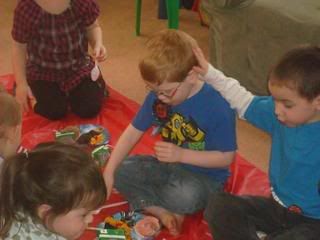 Presents and Cards!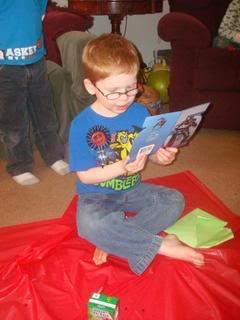 Handing out Goody Bags to Friends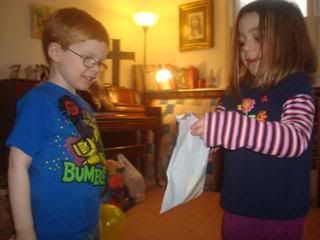 Teddy Bears to Donate to a Children's Hospital in Aiden's Honor