Ooohhh Boys look the sun is out! Let's go have snack outside and let Mommy take some good pictures of you!
Um okay, that's an interesting pose Anthony . . .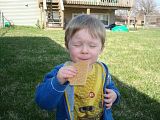 Nice Aiden, really enjoying seeing your graham crackers. Also loving the hood on your head of your "too small for you but you won't give it up" jacket!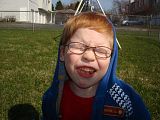 Fine! Go play! Your sister is sleeping I'll take good pictures of her instead!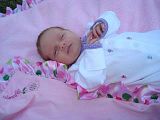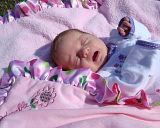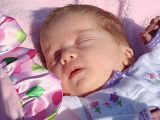 "Hey Abby, you're not doing it right! Give Mommy a really Good pose! Stick your tongue out at her!"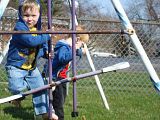 "That's better!"