Tonight was our First Annual Family March Madness Bracket Party!!! We all filled out our brackets tonight!
Abby's first time to fill out brackets. She chose to go with the "flip a coin" method.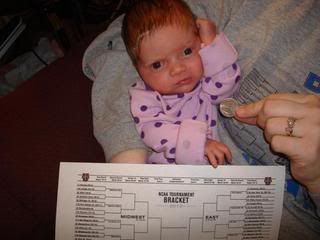 Evidently it was exhausting work, but she got it done!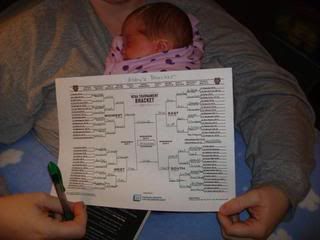 Abby's Final Four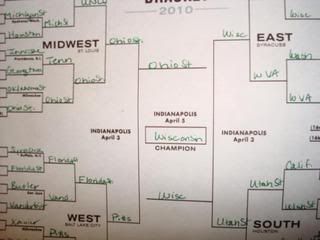 Anthony seemed to have a real affinity for any team from Florida or Texas. I think he just misses his grandparents.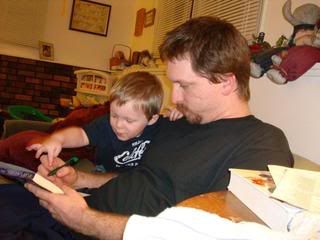 He is confident with his choices!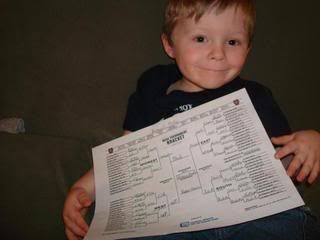 Anthony's Final Four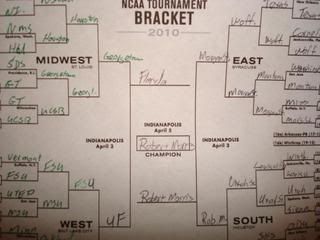 Aiden's strategy was similar to Anthony's, but much more varied and sporadic . . .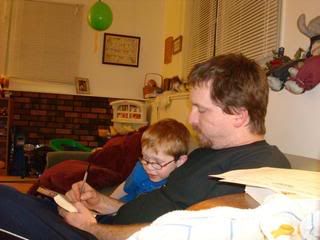 and a little distracted by the Wii.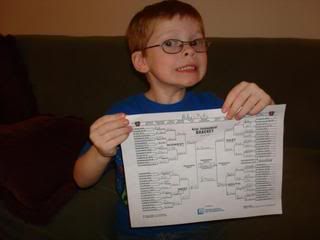 Aiden's Final Four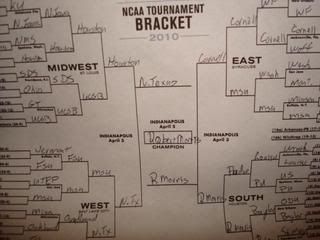 Patrick actually knows the teams, their records, and makes an informed decision.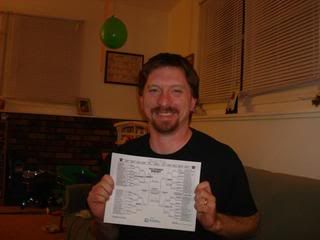 Patrick's Final Four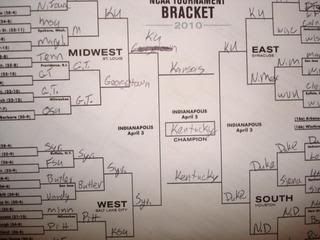 Angie has come a long way in the nine years she's been doing brackets. She no longer chooses teams based on their name, their state (with the exception of UT or A&M, I just can't choose them to win), or the color of their uniforms. Instead, she attempts to listen to Patrick all year long and make an "informed by osmosis this is all just fun but I sure would like to beat Patrick this year" decision!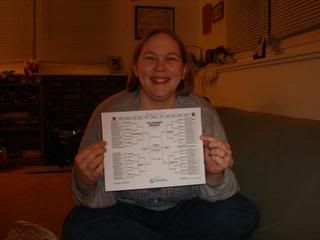 Angie's Final Four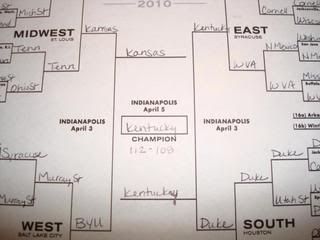 Tune back in, we'll let you know who won!!!