We had a bath Saturday night and got all gussied up for church Sunday morning. This is a Newborn size dress, which is still a little bit too big for her. When I put the bloomers on her that match the dress I could have fit her waist into one of the leg holes. They just don't make Preemie size dresses! Needless to say, the bloomers wouldn't stay on. I was worried about her legs getting cold, so we added some pink pants underneath the dress and were a fashionista!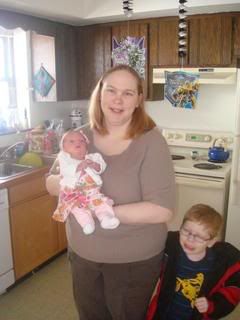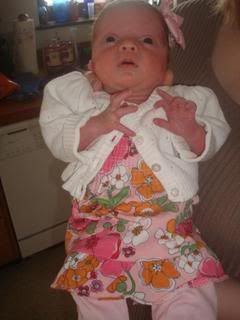 Abby loved church! She stayed wide awake through the whole service and particularly liked the music. That didn't surprise me at all. She would "dance" in the womb when praise and worship started, so that was no different this time.
Our sweet church family gave Abby lots of gifts today! We are so thankful and blessed by their love!