Sunday was Anthony's birthday party! He had a Diego theme!
If you've seen the show
Go, Diego, Go
! the cake makes perfect sense. If you haven't, here is a little background for you! In the very first episode we find Diego (Dora's cousin) is an animal rescuer. Baby Jaguar is stuck on a rock and about to slip off and go over a waterfall. Diego saves him, with the help of Dora, Boots, and some animal friends.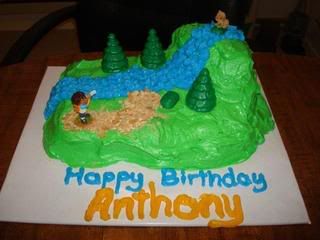 This is where Aiden began asking Mommy why Dora and Boots were not on the cake. Then, he wanted to know where the Condors were. I was thinking, "I'm just glad you haven't told me those types of trees do not grow in the South American rain forest yet, because I am aware that they don't!"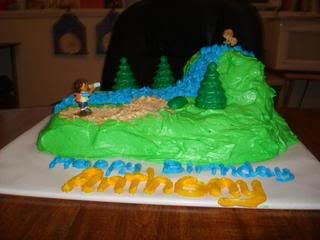 Well, I didn't account for the birthday boy! Suddenly I hear, "Why'd you use my Lego twees on the cake?" But it was all forgotten with his next words! "Mommy I WUV my cake!!! Tank you for my cake!"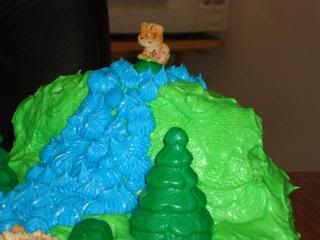 We had fun decorating!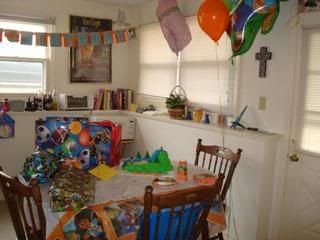 The birthday boy next to the "Pin the Badge on Diego" game.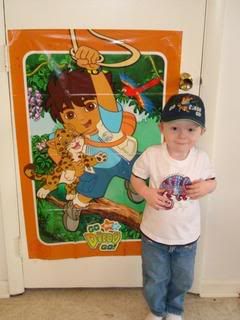 Anthony getting four spins. We spun as many times as you were old. Mommy nearly passed out after her 35 spins!!!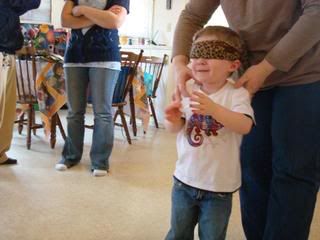 Waiting patiently for a piece of cake!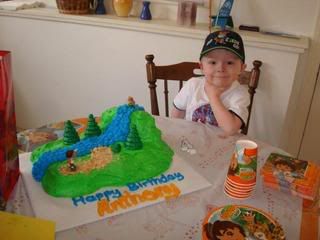 My future's so bright, I gotta wear shades!!!
Opening presents!